Power Rangers film given 18+ rating in Russia for inclusion of gay character
Russian film officials were recently criticised for giving Beauty and the Beast an adult-only rating for similar reasons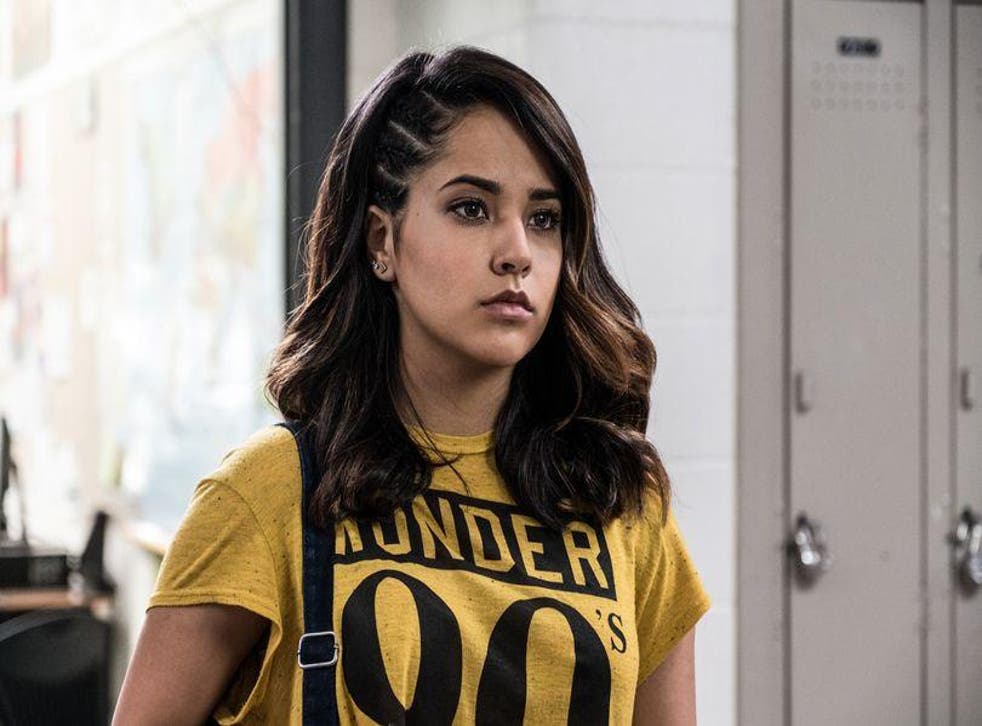 Russian film distributors have given Power Rangers an 18+ rating after it was revealed that the film included an LGBT character.
The news drew criticism from several anti-gay legislators, and WDSSPR, the Russian distributor of Power Rangers, has since informed cinemas that the film would have the highest possible age restrictions.
It features the yellow Power Ranger, played by Becky G, who questions her sexuality in the film.
The film received a PG-13 rating in the US, which means that some material may be inappropriate for children younger than 13.
Anti-gay legislator Vitaly Milonov suggested that the film should be banned in Russia; criticising director Dean Israelite and comparing the film to "fascist ideology".
"If fascist ideology is banned in our country, then [movies by] the likes of Dean Israelite should be banned first thing," he said, according to the Hollywood Reporter.
Alexei Zhuravlev, another legislator, claimed the film amounted to "gay propaganda" while speaking on conservative television network Tsargrad.
He criticised staff at the culture ministry for not being more strict on the film, saying: "Some officials don't want to observe laws adopted by the state duma [lower chamber of Russian parliament], specifically the law banning gay propaganda among minors."
Russia's treatment of films with LGBT themes has come under considerable scrutiny in recent months.
Disney's live-action film Beauty and the Beast was given an adults-only rating over a minor character who director Bill Condon revealed had an "exclusively gay moment".
Access unlimited streaming of movies and TV shows with Amazon Prime Video Sign up now for a 30-day free trial
Sign up
Josh Gad's character LeFou is depicted as pining after Belle's suitor Gaston, the antagonist of the film.
Milonov was again critical of its LGBT theme, describing the film as "shameless propaganda of sin" and arguing that the scene could be in breach of Russian legislation.
Regardless of what anti-gay politicians in Russia think, both films are set to dominate the box office, with Power Rangers expected to make $40m, and Beauty and the Beast predicted to take $85m in north America.
Register for free to continue reading
Registration is a free and easy way to support our truly independent journalism
By registering, you will also enjoy limited access to Premium articles, exclusive newsletters, commenting, and virtual events with our leading journalists
Already have an account? sign in
Register for free to continue reading
Registration is a free and easy way to support our truly independent journalism
By registering, you will also enjoy limited access to Premium articles, exclusive newsletters, commenting, and virtual events with our leading journalists
Already have an account? sign in
Join our new commenting forum
Join thought-provoking conversations, follow other Independent readers and see their replies