Rupert Everett says he 'ignored' Bob Geldof while having six-year affair with wife Paula Yates
Actor previously described late TV presenter as having 'an erotic fragility'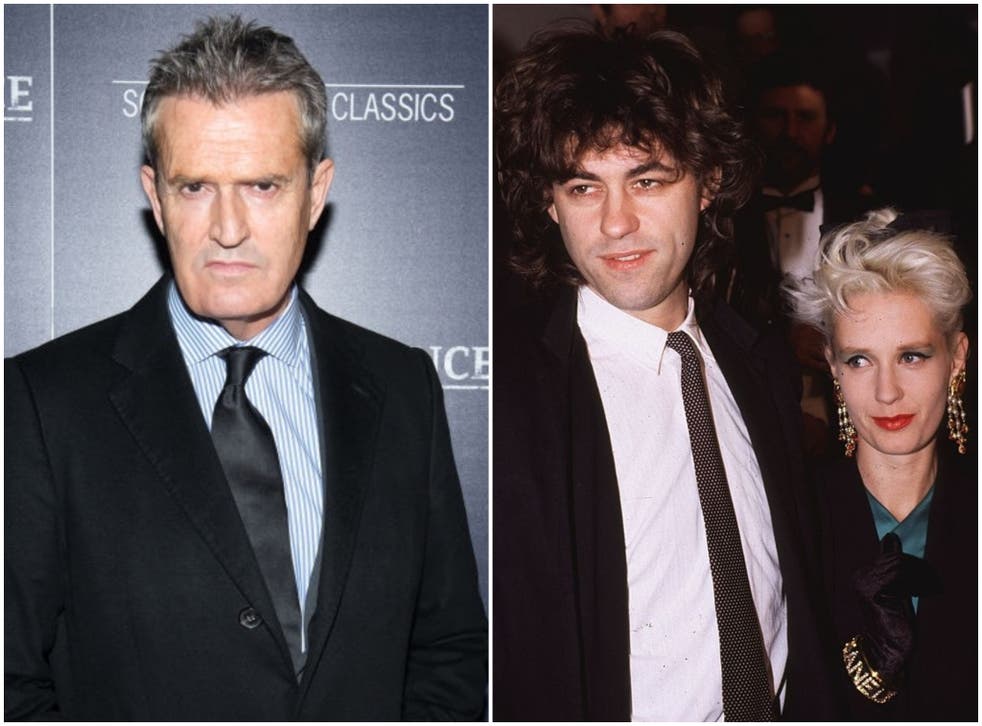 Leer en Español
Rupert Everett has claimed that he "ignored" Bob Geldof while he was engaged in an affair with his wife, the late Paula Yates.
In 2004, the actor revealed that he and the TV presenter, who died in 2000, had an affair that lasted on and off for six years, and while Yates was married to Geldof.
While appearing on Piers Morgan's Life Stories, Everett said that he felt no guilt about the affair.
"We were very, very close, I must say, for a long time, and she's someone that I adored and still do," Everett explained. "I think I was in love with her. I adored her."
"How did you square off Bob in all this?" asked Morgan.
Read more: Rupert Everett says 'maybe we'll get rid of Boris' after Trump US election loss
"Just ignored him," Everett replied.
When asked if he ever felt guilty, the My Best Friend's Wedding actor said: "No ... I think it would be for her to feel guilty, not me."
In his 2004 memoir Red Carpets and Banana Skins, Everett recalled his attraction to Yates, despite otherwise identifying as gay.
"She had a fragility that was erotic to men," Everett wrote. "She could break if you squeezed her too hard. She had a tiny waist that you could put your hands around and your fingers would nearly touch.
"This was her most extraordinary feature, because it gave the man she let hold her a sense of protective power; even if you were gay, you could not help but feel turned on."
In his episode of Piers Morgan's Life Stories, which will be broadcast on Thursday (4 March), Everett also discusses his Hollywood career and how he frequented the same leather bar as serial killer Dennis Nilsen, though never personally encountered the man.
Join our new commenting forum
Join thought-provoking conversations, follow other Independent readers and see their replies