Salma Hayek opens up about crying while filming Desperado sex scene
Hayek said everyone involved was 'amazing', but she had 'never done a scene like that'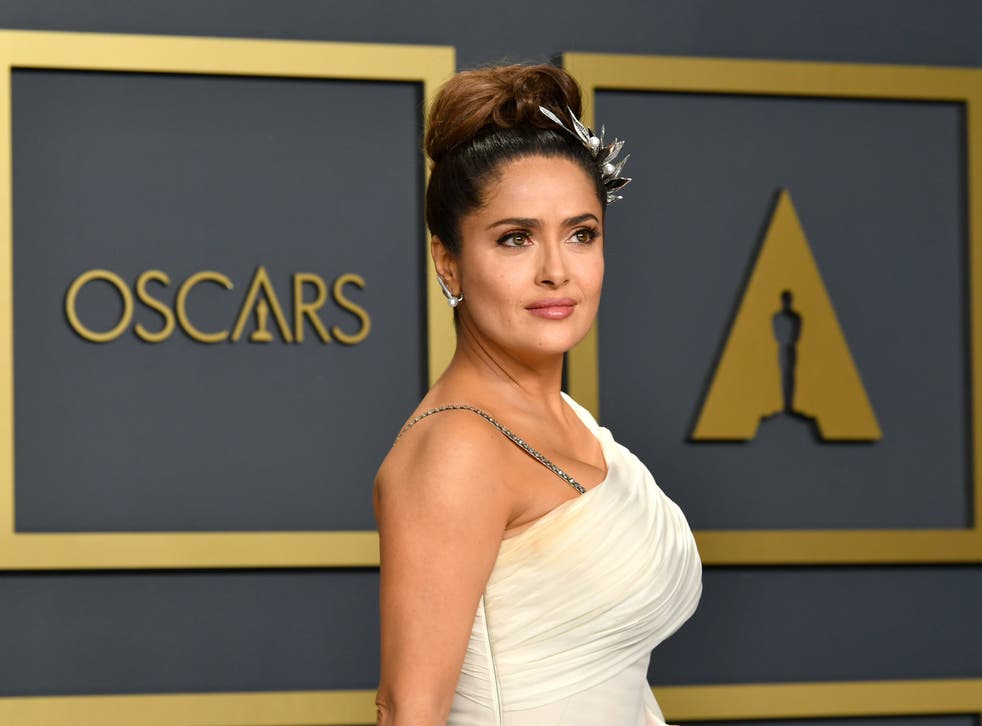 Leer en Español
Salma Hayek has opened up about her experience filming a sex scene for the 1995 film Desperado, saying it made her so anxious she cried.
The actor reflected on the scene in an interview on Armchair Expert, the podcast hosted by Dax Shepard and Monica Padman.
Hayek portrayed Carolina in Desperado, an action film directed by Robert Rodriguez that also starred Antonio Banderas – her partner for the love scene in question.
Speaking to Shepard and Padman, Hayek made it clear that Rodriguez and Banderas weren't responsible for her discomfort, and that everyone involved was "amazing".
When the scene was shot, she said, the set had been closed to most people and open only to herself, Banderas, Rodriguez, and his then-wife Elizabeth Avellán, who had become Hayek's "best friend".
"That's nice," she said. "Except that I had never done a scene like that. So when we were going to start shooting, I started to sob."
Banderas, she added, "was an absolute gentleman and super nice and we're still really close friends" – "but he was very free".
"So it scared me that for him it was like nothing," Hayek said. "That scared me, because I'd never been in front of someone like that."
The actor said she struggled to let go of the towel she was wearing, and would remove it "for two seconds" before she started crying again.
Access unlimited streaming of movies and TV shows with Amazon Prime Video Sign up now for a 30-day free trial
Sign up
"They were amazing, though," she added. "We did the best with what we could do at the time, you know? They were so magnificent, this group of three people."
Rodriguez, Hayek said, adapted the editing of the scene to the circumstances and "never put pressure" on her.
"I would get into Carolina, and then you can do it," she said. "When you're not you, you can do it. But I kept thinking of my father and my brother, and are they going to see it, and are they going to get teased? Guys don't have that [pressure]."
Register for free to continue reading
Registration is a free and easy way to support our truly independent journalism
By registering, you will also enjoy limited access to Premium articles, exclusive newsletters, commenting, and virtual events with our leading journalists
Already have an account? sign in