Secret Cinema showed The Great Dictator at protest secret screening, following Sony's The Interview cancellation
The Charlie Chaplin film was banned in Nazi Germany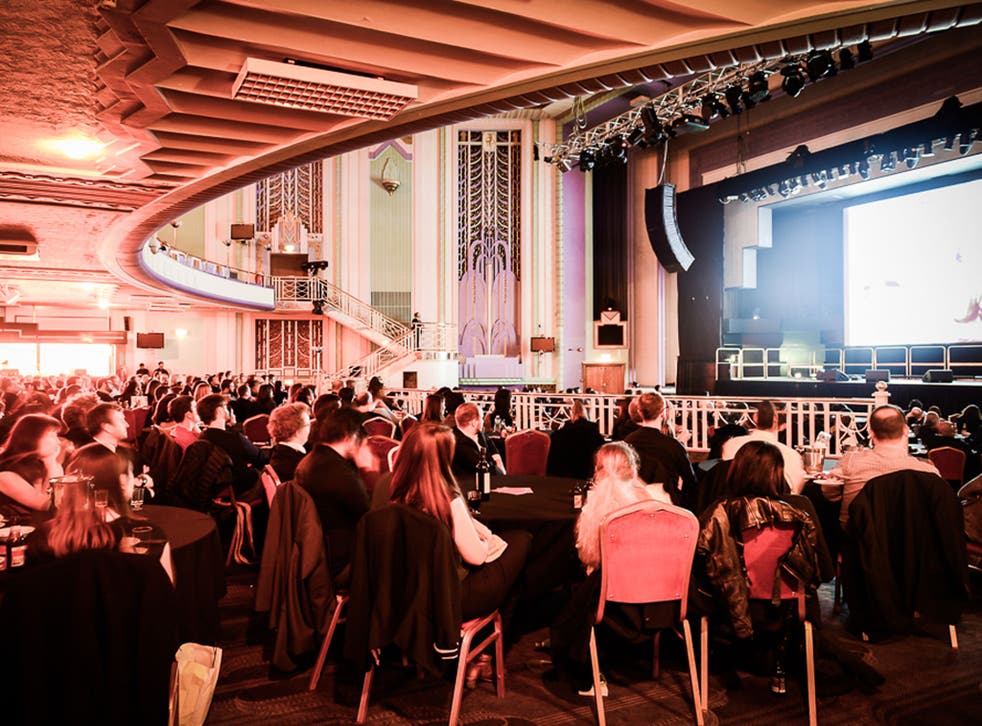 Secret Cinema has revealed that it showed Charlie Chaplin's The Great Dictator at a one-off secret screening on Sunday to protest against 'the attack on freedom of expression' represented by the Sony hacking.
Staged on Sunday at simultaneous events in London, New York, San Francisco and Rome, the 1940 film portrays fictitious dictator Adenoid Hynkel, a thinly-veiled version of Hitler. In London the movie was shown at the Troxy Cinema, while an additional event in Los Angeles screened The Red Chapel.
Over 2,000 people attended from across the five cities and at least £11,500 of the total proceeds will go to global free speech charity Article 19.
The Great Dictator was chosen after anonymous hackers threatened to target cinemas that show Sony's The Interview, based on the assassination of North Korean dictator Kim Jong-Un. Sony subsequently made the decision to cancel the Christmas Day release of the comedy.
The US has blamed Pyongyang for the cyber attack, but the Hermit Kingdom has denied the accusations and called for a joint investigation into the hacking.
Sony chief executive Michael Lynton has since said the entertainment company has not given in and still plans to put the film in the public domain.
Sony Cyber Attack: The Worst Affected In Hollywood

Show all 13
Banned in Nazi Germany, The Great Dictator was Chaplin's highest grossing film at the box office and was nominated for five Academy Awards. However, Chaplin later said he regretted making the film a comedy after the true horrors of the Nazi regime emerged.
Secret Cinema said in a release: "[We] chose The Great Dictator as one of Hollywood's greatest films which truly demonstrates the need to create art without censorship. Art must challenge and parody any political figure it so wishes. Secret Cinema feels passionately about enabling an environment in which filmmakers can make bold and challenging work without fear."
Join our new commenting forum
Join thought-provoking conversations, follow other Independent readers and see their replies