Sony leak: Denzel Washington should not star in lead roles overseas because the world is 'racist'
Producer argues Oscar-winning actor does not sell enough tickets worldwide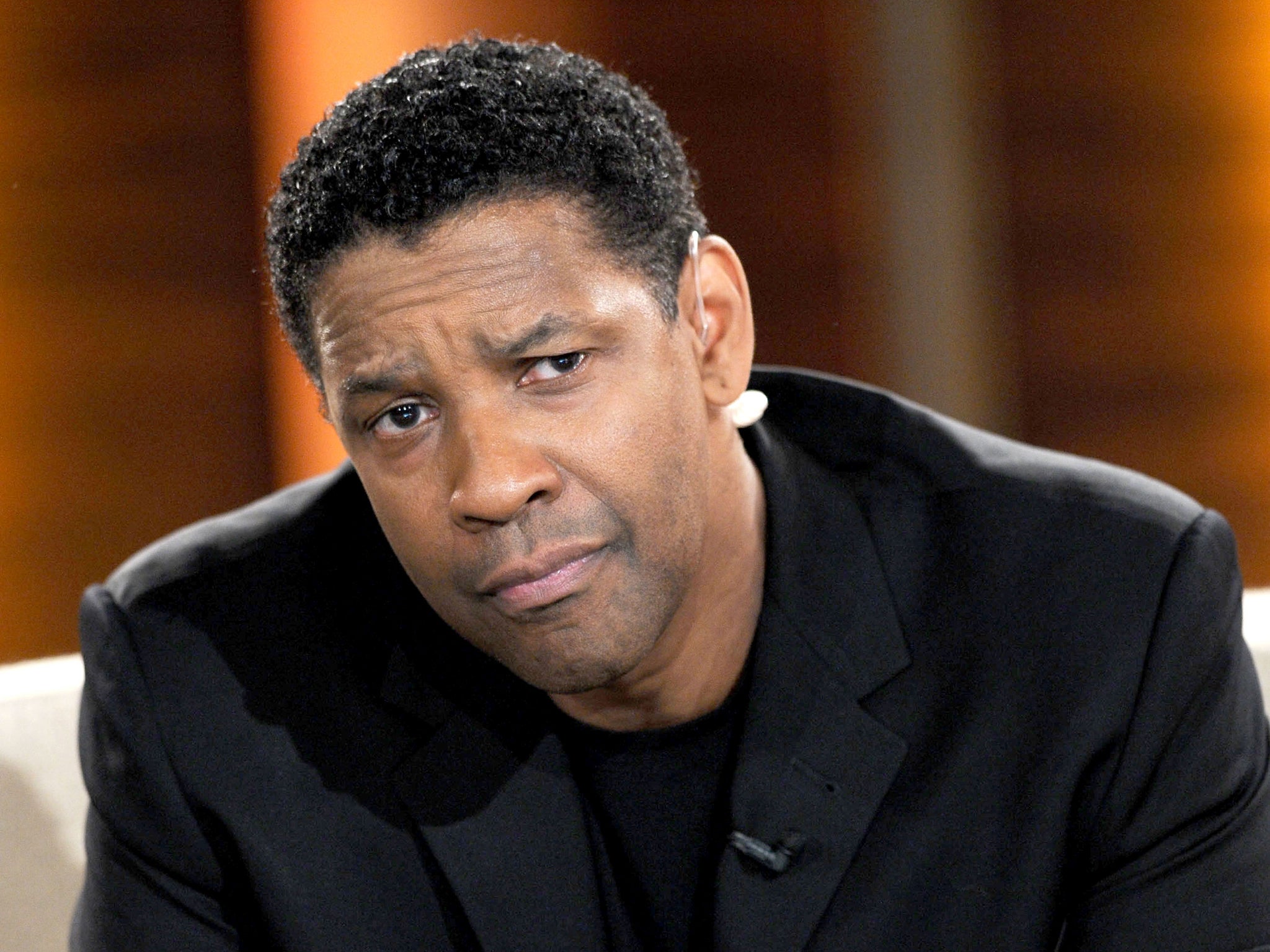 Denzel Washington has emerged as the latest target of the Sony Pictures hack, with executives saying he should not get lead roles in international films because he is black.
The Oscar-winning actor was the subject of emails sent shortly after the release of his film The Equalizer, with an unnamed producer telling Sony chairman Michael Lynton that they hoped the shocking comment was not "inappropriate or provocative".
"I am not saying The Equalizer should not have been made or that African American actors should not have been used (I personally think Denzel Washington is the best actor of his generation)," wrote the producer.
"Casting him is saying we're okay with a double [baseball term] if the picture works. He's reliable at the domestic [box office], safe, but has not had a huge success in years.
"I believe whenever possible the non-event pictures, extra 'bets', should have a large inherent upside and be made for the right price. Here there isn't a large inherent upside."
Despite grossing $191 million in cinemas globally, with just under half of all ticket sales coming from outside the US, the leaked emails argued that overseas takings were not good enough because of Washington's race.
"I believe that the international motion picture audience is racist – in general pictures with an African American lead don't play well overseas," the producer continued.
Sony Cyber Attack: The Worst Affected In Hollywood
Show all 13
He or she added that they believe a sequel to The Equalizer would be "a double with a remote chance of a home run".
Previous emails leaked in the cyber-attack included racist 'jokes' about US president Barack Obama's film taste and white celebrities adopting black babies.
Access unlimited streaming of movies and TV shows with Amazon Prime Video
Sign up now for a 30-day free trial
Sign up
Access unlimited streaming of movies and TV shows with Amazon Prime Video
Sign up now for a 30-day free trial
Sign up
Sony chairwoman Amy Pascal apologised for her Obama comments, describing them as "insensitive and inappropriate but not an accurate reflection of who I am".
She had emailed producer Scott Rudin asking for advice on what to ask the president at a DreamWorks event they were both attending.
"Should I ask him if he liked Django [Unchained]?" she wrote, before Rudin responded with "12 Years".
The pair then went on to list other movies that Obama might like, according to whether or not they were directed by someone black or featured black actors.
Producer Scott Rudin also said sorry for "a series of remarks that were meant only to be funny but in the cold light of day are in fact thoughtless and not funny at all".
Sony was subject to a huge computer system hack that became public on 24 November after Guardians of Peace released a trove of internal company data and emails.
The North Korean group's goal was to shut down Seth Rogen and James Franco's Kim Jong-un assassination film The Interview.
Sony announced yesterday that it has pulled the controversial movie after hackers threatened 9/11 style terror attacks on cinema screenings.
There are "no further release plans for the film" despite it costing $42 million to make and ten of millions to market.
Hollywood stars have voiced disappointment at Sony's decision to cancel The Interview, with writer Aaron Sorkin criticising the US for "succumbing to an unprecedented attack on our most cherished, bedrock principle of free speech".
Join our commenting forum
Join thought-provoking conversations, follow other Independent readers and see their replies