Space Jam 2 trailer released: A New Legacy looks like the oddest film of the year
Sequel gives LeBron James the cartoon treatment
Space Jam: A New Legacy trailer
The extremely wild first trailer for Space Jam 2 has been released.
The sequel of the much-loved 1996 original was confirmed back in September 2018, with Lakers legend LeBron James cast in what is his first major acting role.
Titled Space Jam: A New Legacy, the film sees LeBron plunged into a Ready Player One-style multiverse where he must participate in a basketball match against Don Cheadle's villainous boss to free himself and his son, played by Cedric Joe.
However, his teammates are not the Los Angeles Lakers – they're a selection of characters from the world of The Flintstones, Yogi Bear and, as with the first Space Jam, Looney Tunes.
Read more:
The result looks like one of the oddest films of the year, with one moment immortalising the famous LeBron James dunk that saw his teammate, Dwayne Wade, outstretching his arms in anticipation of the moment.
However, in a bizarre turn of events, Lola Bunny takes Wade's place.
You can see the moment for yourself below.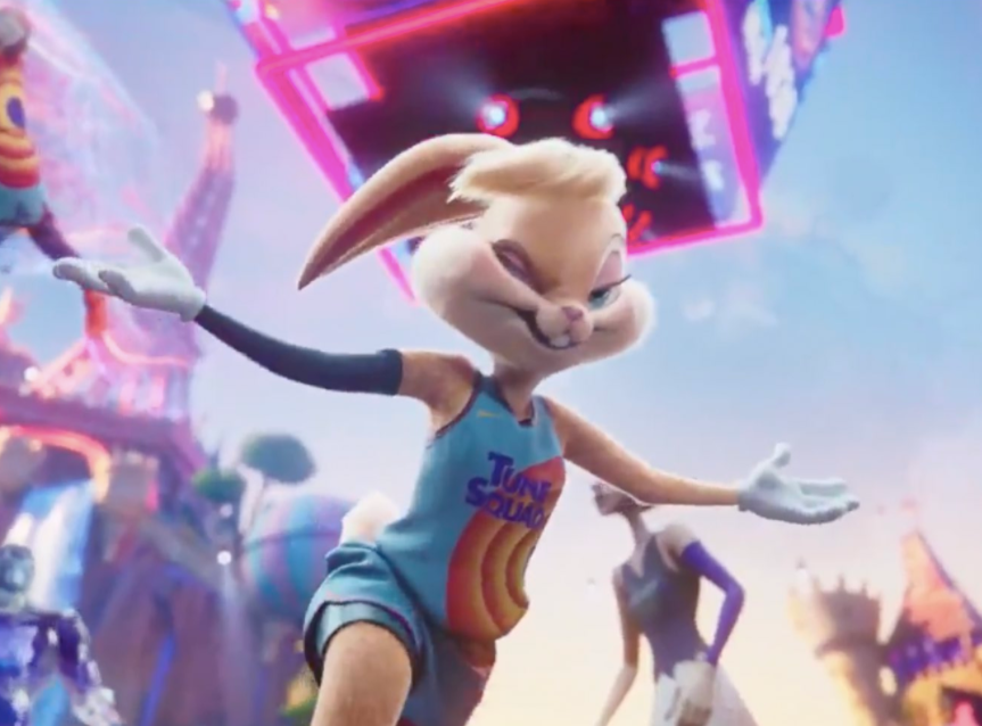 Space Jam: A New Legacy will be released in the US in cinemas and on HBO Max on 16 July. Its UK release date follows a week later on 23 July.
Join our new commenting forum
Join thought-provoking conversations, follow other Independent readers and see their replies