Spectre: Sony Pictures hack reveals budget issues with James Bond film plus big plot spoiler
MGM president ordered cuts and discussed casting choices with Sam Mendes
Jess Denham
Friday 12 December 2014 10:31 Comments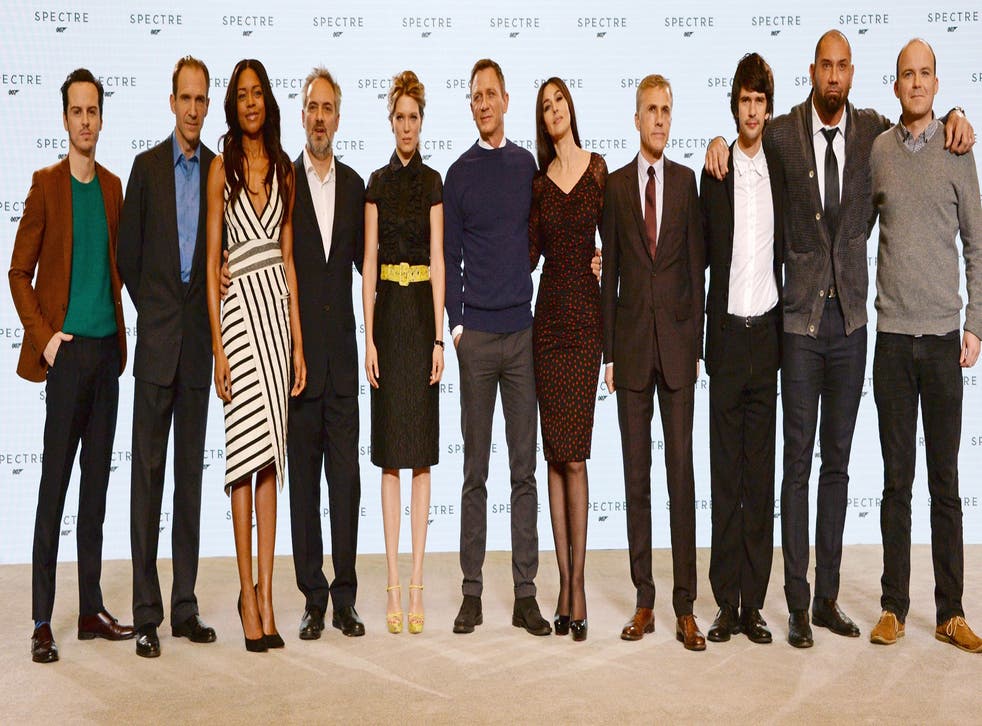 Details of new James Bond film Spectre have been leaked by Sony Pictures hackers, with emails revealing financial issues surrounding the hotly-anticipated movie.
Warning: This article contains spoilers
It sounds like Spectre will be the most expensive film in the franchise yet having racked up costs "in the mid $300 millions".
Private documents leaked in the cyber attack showed efforts by studio chiefs to slash the movie's budget by $50 million with one suggestion being to relocate a night-time Rome villa scene to London, according to CNNMoney who reviewed the internal memos.
"We recognise that this movie needs to build on the past few films – and there are expectations we must meet for the audience," wrote Jonathan Glickman, MGM president.
"Still, we must find further cuts. This is not about 'nickel and diming' the production."
Spectre cast and their characters

Show all 5
Producer Barbara Broccoli was not happy with Glickman's idea, however, firing back that she "cannot find a cemetery or villa in the UK" and would not be cutting down the number of train carriages in another scene.
Glickman also mentioned raking back $6 million by presenting "more modern aspects" of Mexico to maximise incentive to film in the Central American country.
Sony co-chairman Amy Pascal also seemed angry about Spectre in emails, writing to Glickman that it was "insane" and would "go over budget" without a script.
Other emails confirmed that director Sam Mendes had been considering Sherlock's Andrew Scott for Bond's intelligence agency boss after his first choice, Oscar nominee Chiwetel Ejiofor, proved too expensive to hire.
Then came the big spoiler – look away now if you want this to be a surprise –evil genius Ernst Stavro Blofeld will feature in Spectre. It remains to be seen whether Christoph Waltz's character Oberhauser will be Blofeld in disguise.
Register for free to continue reading
Registration is a free and easy way to support our truly independent journalism
By registering, you will also enjoy limited access to Premium articles, exclusive newsletters, commenting, and virtual events with our leading journalists
Already have an account? sign in
Join our new commenting forum
Join thought-provoking conversations, follow other Independent readers and see their replies