Spider-Man: The actors who could be in line to replace Andrew Garfield in new movie
Will Sony and Marvel make the move to cast a non-white Spider-Man?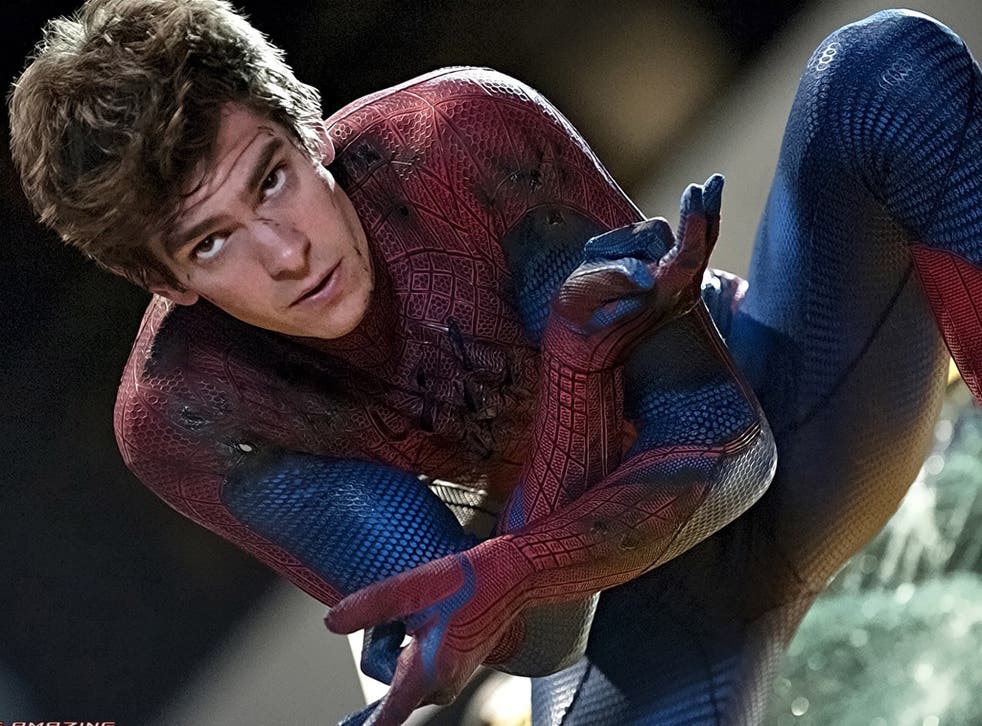 Spider-Man is coming back to the Marvel Universe in a deal with Sony, but Andrew Garfield won't be playing the superhero.
Instead, reports suggest that Sony is looking for a younger actor than 31-year-old Garfield to take on the role of high school student Peter Parker.
Marvel has all but confirmed the film will follow Parker, rather than black-Hispanic character Miles Morales, who takes over from Parker in the Marvel comic books following his death.
So who will Marvel cast in the role? Actors have yet to be approached, but round-up some likely candidates:
If it's Peter Parker:
1. Logan Lerman, 23
He's already starred as a demigod in the successful Percy Jackson franchise, and appeared alongside the likes of Brad Pitt and Shia LaBeouf in WWII film Fury. Lerman has shown he can front big box office hits, and has the dedication to take on another huge title.
2. Jack O'Connell, 24
The sky's the limit for O'Connell, who recently won the Bafta EE Rising Star Award after fronting Angelina Jolie's prisoner of war film Unbroken. He's yet to star in a huge box office franchise, but this could be the perfect time for the former Skins actor.
3. Taron Egerton, 25
The Kingsman: The Secret Service actor has ruled out playing Cyclops in the upcoming X-Men: Apocalypse movie, but has said he'd like to play Spider-Man. He told MTV "if I could play any superhero....my favourite is Spider-Man. Andrew Garfield is wonderful at doing it to the point I don't think I should play it."
4. Daniel Radcliffe, 25
What better way to shed his strong associations with Harry Potter than to take on the role of another iconic hero? Radcliffe is still youthful looking enough to play a high school student, and would not doubt attract legions more cinemagoers to watch the already established franchsie.
5. Taylor Lautner, 23
Lautner has already starred in the smash hit Twilight series, and has the squeaky clean looks to portray teenager Peter Parker. Lots of girls would undoubtedly queue up to watch his upside down kiss scene.
6. Ansel Elgort, 20
The Fault in Our Stars actor is on the up after starring in the Carrie remake and Caleb Prior in sci-fi action film Divergent. He's probably the most credible youngest candidate out there to portray Peter Parker.
If it's Miles Morales:
7. Donald Glover, 31
Glover has been linked to the role ever since a Twitter campaign to get the actor, model and rapper cast as Spider-Man took off in 2010. On Tuesday, '#donald4spiderman' was trending again, but at the age of 31 Glover is probably too old to take on the part.
8. John Boyega , 22
Boyega will be hitting dizzying franchise heights in the upcoming Star Wars film when he plays a stormtrooper (and become the first black actor to do so). After that he may well be looking to keep the box office hits coming with a starring role in Spider-Man.
9. Tristan Wilds
With an African American father and mother of Irish and Dominican descent, The Wire actor has exactly the right black-Latino heritage to play Miles Morales. He's yet to break out of TV into film, and with no big title under his belt he might be a more risky choice for casting directors.
10. Carlos Pratts, 28
He's starred in the latest Paranormal Activity and appeared in the US remake of nordic crime drama The Bridge, so Pratts is used to appearing in big titles. The actor was retweeting a lot of '#CarlosForSpiderman' endorsements and is evidently keen to take on the role.
Who would you like to see play the new Spider-Man? Let us know in our comment section below:
Join our new commenting forum
Join thought-provoking conversations, follow other Independent readers and see their replies