Spider-Man: Homecoming: Bokeem Woodbine's villain leaked in set pictures
Spoilers for the Marvel film ahead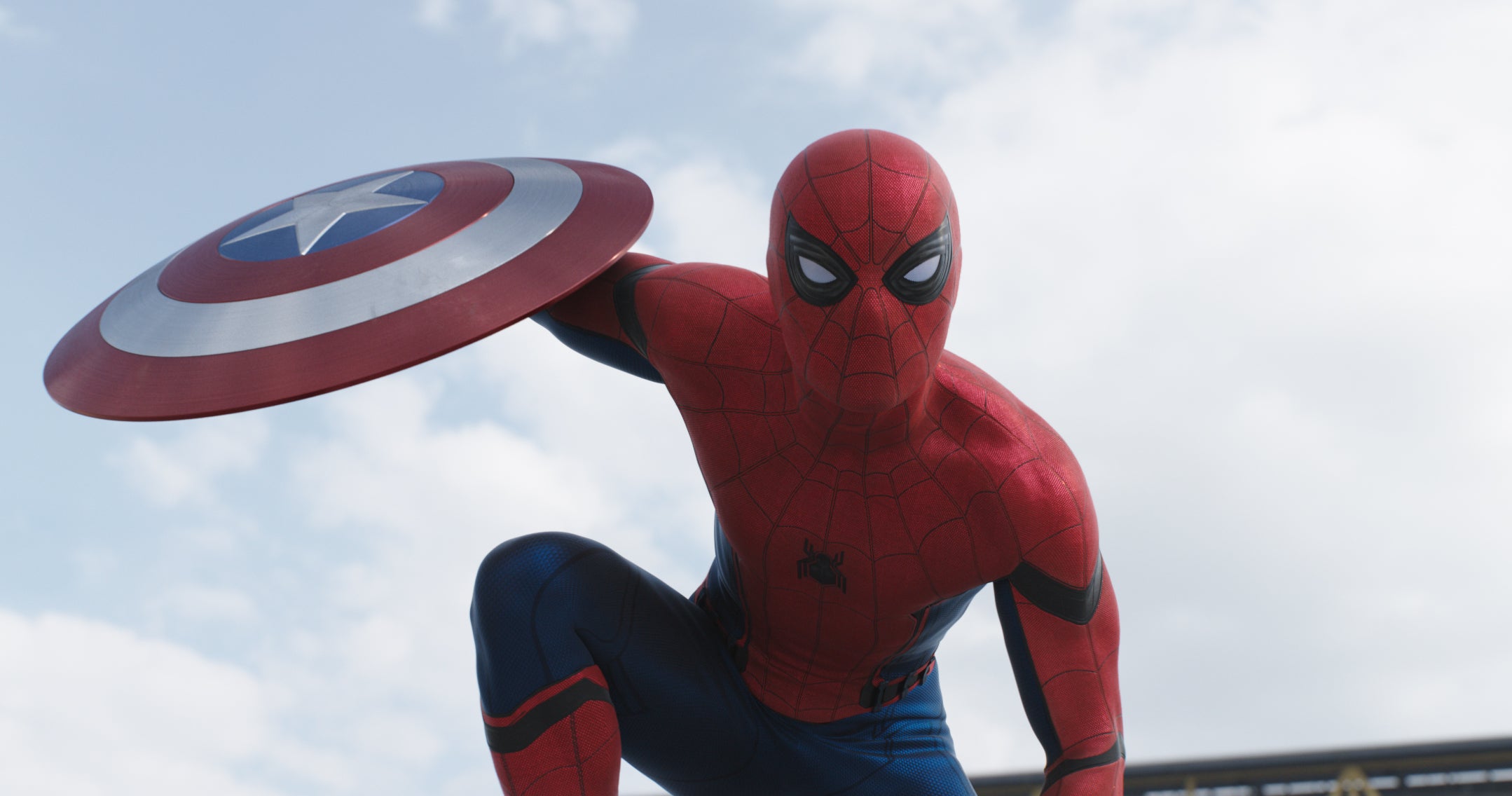 Filming on Spider-Man: Homecoming is currently taking place in Atlanta, leading to dozens of casting announcements and leaks, ranging from Zedenya playing Mary Jane Watson to Peter Parker's various civilian outfits.
However, the latest snapped on-set pictures have revealed one of the plot's biggest spoilers so far. There's your warning - turn back now if you want to go in completely unspoilt.
Still here? Well, you've been warned. The leaked set photos feature Bokeem Woodbine, bets known for his roles in Fargo and Riddick, in costume.
Previously, it was rumoured the actor would be playing Herman Schultz, who becomes the villain Shocker in the comics, something seemingly confirmed by these latest shots by a sneaky cameraman.
Like how Parker wore an amateur costume prior to meeting Tony Stark in Civil War, it seems Schultz's outfit will be relatively home-made. Shocker won't be the only villain in the film; Michael Keaton is playing the film's primary antagonist, Vulture, Michael Chernus will star as the Tinkerer, and Logan Marshall-Green has an unspecified villainous role.
Will this be villain overkill? The last two Spider-Man films to feature multiple villains - Spider-Man 3 and Amazing Spider-Man 2 - weren't exactly critical hits. Plus, Marvel will have to squeeze in the likes of Iron Man, Happy Hogan, MJ, Aunt May, all Parker's school friends, Donald Glover, and Tyne Daly. Phew.
The John Watts directed film, starring Tom Holland as the MCU version of Peter Parker, recently caused controversy among fans when rumours spread about Zendaya playing MJ.
33 Superhero films set for release between 2016 and 2020
Show all 34
However, soon after speculation began over her role in the film, Guardians of the Galaxy director James Gunn and Spider-Man creator Stan Lee both came out to defend the casting.
Meanwhile, Marvel Studios president Kevin Feige recently detailed how Spider-Man: Homecoming will likely be inspired by the Harry Potter series.
Join our commenting forum
Join thought-provoking conversations, follow other Independent readers and see their replies