Star Wars 7: JJ Abrams shares photo from first day of filming
Director teases sand-dusted clapper board
Christopher Hooton Comments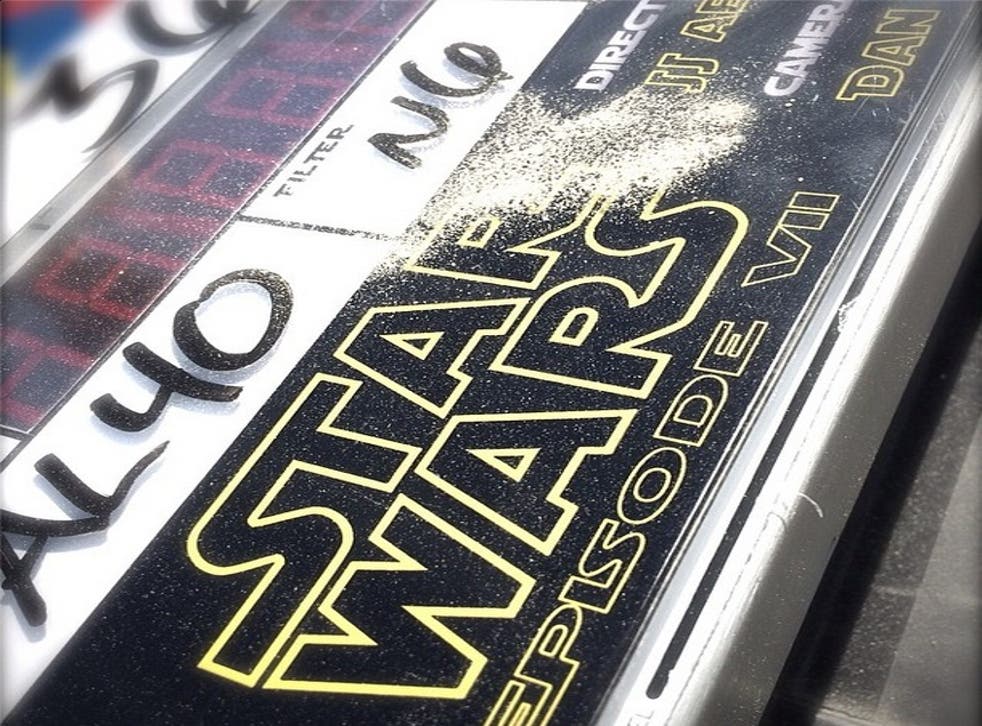 Star Wars Episode 7 filming got underway today with director JJ Abrams sharing a photo from the set on Twitter, but don't expect any wide vistas of Tatooine, all we got was the classic shot of a clapper board.
The picture didn't give away much, though the dusting of sand on it appears to confirm initial scenes are being shot in Abu Dhabi.
Fans went deeper of course, musing on what the 'N6' choice of filter might mean, with Twitter user Joseph Kahn positing: "My read on STAR WARS 7 slate: ND 6 bringing down two stops to a 5.6 stop. Probably long anamorphic lens on close up."
The start of production follows the announcement of the cast for the sequel last month, which made Oscar Isaac, John Boyega, Daisy Ridley and more household names overnight.
With the script finished following re-draft the wheels are now well and truly in motion, with Isaac telling Radio 4 last week: "The whole process is under way. We're shooting in the studios here in London."
Harrison Ford, Carrie Fisher and Mark Hamill will reprise their roles in the movie, leading to much speculation around its plot, chiefly that it may revolve around Han and Leia's children.
Star Wars: Episode VII has a scheduled release date of 18 December, 2015.
Register for free to continue reading
Registration is a free and easy way to support our truly independent journalism
By registering, you will also enjoy limited access to Premium articles, exclusive newsletters, commenting, and virtual events with our leading journalists
Already have an account? sign in
Join our new commenting forum
Join thought-provoking conversations, follow other Independent readers and see their replies