Star Wars 8: Daisy Ridley dismisses rumours Rey's mum is Jyn Erso from Rogue One
'Just because she's white and got brown hair'
Jack Shepherd
Monday 11 April 2016 13:16 Comments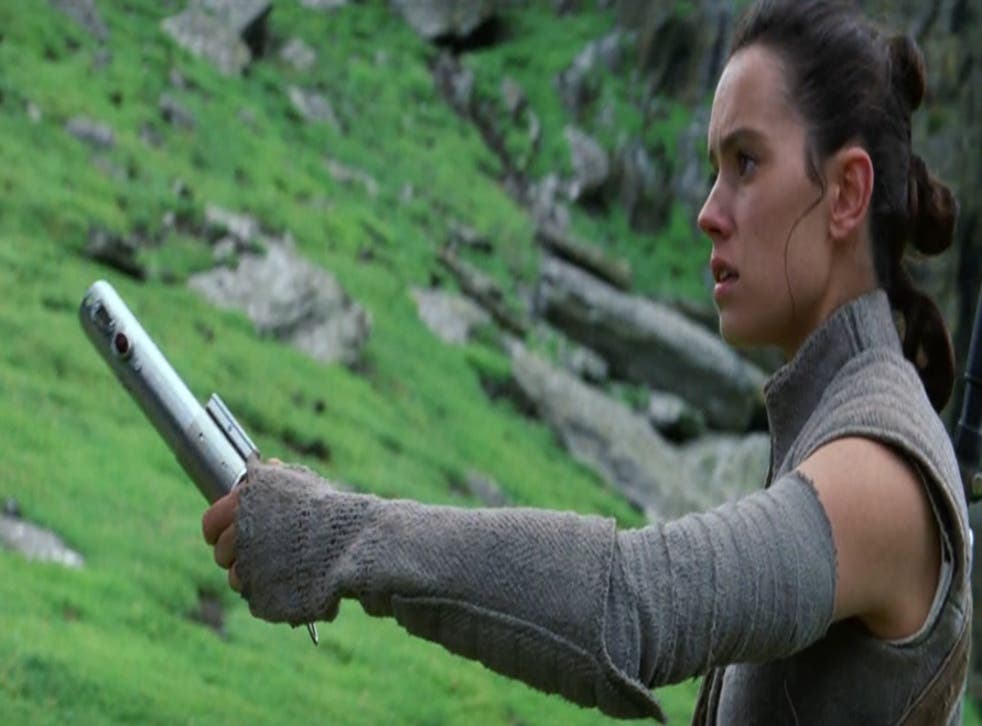 While fans were left with hundreds of questions after watching Star Wars: The Force Awakes (How does Poe survive that crash? Why does Kylo Ren have a table covered in ash?) there was only one thing we all really wanted to know; who are Rey's parents?
The prevalent theory is that she is Luke Skywalker's offspring, which logically makes the most sense. However, with the trailer for Rogue One having just hit the internet, many fans suspect Felicity Jones's Jyn Erso could hold the key to knowing her parentage.
At the MTV Movie Awards, where Ridley took home the award for Breakthrough Performance, the actor spoke about the rumours, dismissing them with charm.
"I'm not being funny you guys, but just because she's white and got brown hair… it doesn't mean she's my mum," she told MTV.
While Ridley does know who Rey's parents are, she really doesn't think it is a big deal: "I think the amazing thing about [Episode VII] is that Finn and Rey don't come from anywhere, and they find a place. So to me, it's funny that people think it's so important because I don't really think it is."
Star Wars: The Force Awakens ILM concept art

Show all 45
Talking about the upcoming Episode VIII, the 24-year-old said it would have a much darker tone, but failed to know whether her character is an actual Jedi: "I don't know if I am a Jedi… I don't think I am.
"We've had this debate as to whether Leia is because she uses her Force powers. Just because she's not like, oh I'm going on an adventure like Luke doesn't make her any less Forceful."
Episode VIII will reach cinemas in December 2017. Meanwhile, Rogue One will be out this December, with the trailer having been uploaded online last week.
Register for free to continue reading
Registration is a free and easy way to support our truly independent journalism
By registering, you will also enjoy limited access to Premium articles, exclusive newsletters, commenting, and virtual events with our leading journalists
Already have an account? sign in
Join our new commenting forum
Join thought-provoking conversations, follow other Independent readers and see their replies