Star Wars 9 filming date revealed: Carrie Fisher was originally going to be one of Episode IX's main characters
'She thought IX would be her movie. And it would have been'
Jack Shepherd
Thursday 25 May 2017 11:06 Comments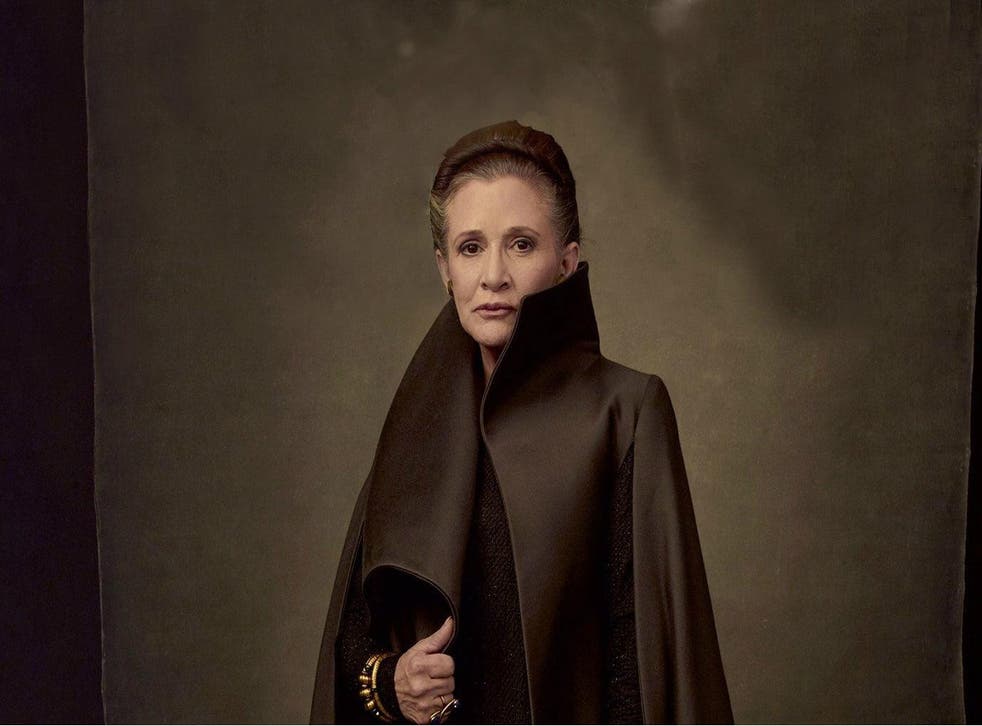 Ever since the trailer for Star Wars: The Last Jedi was released, numerous snippets of information have appeared online.
Most recently, fans have been devouring Vanity Fair's cover shoot, the article including the first images of Laura Dern and Benicio Del Toro in the upcoming film.
Notably, the new filming date for Episode IX was revealed, Colin Trevorrow set to get behind the camera in January next year.
Also confirmed was that Carrie Fisher will not appear, nor be recreated in CGI, but was originally set to be at the film's forefront.
"She was having a blast [on The Last Jedi]," LucasFilm CEO Kathleen Kennedy said. "The minute she finished, she grabbed me and said, 'I'd better be at the forefront of IX!'
"Because Harrison [Ford] was front and centre on VII, and Mark [Hamill] is front and centre on VIII. She thought IX would be her movie. And it would have been."
In other recent Star Wars news, Japanese promotional material teased a 'shocking truth' will be revealed in The Last Jedi, which reaches cinemas this December.
Register for free to continue reading
Registration is a free and easy way to support our truly independent journalism
By registering, you will also enjoy limited access to Premium articles, exclusive newsletters, commenting, and virtual events with our leading journalists
Already have an account? sign in
Join our new commenting forum
Join thought-provoking conversations, follow other Independent readers and see their replies