Star Wars Celebration 2017: George Lucas, Billie Lourd, and more pay tribute to Carrie Fisher
'She's a hell of a rebel, but she's also a beautiful princess'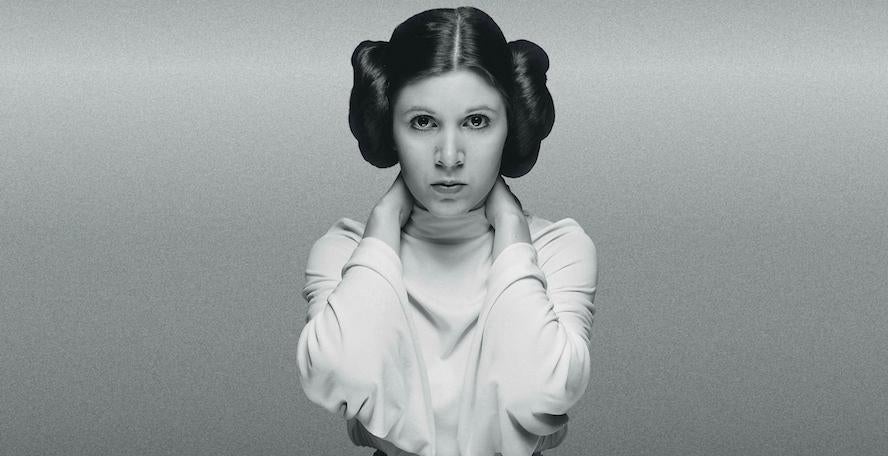 This year's Star Wars Celebration – taking place in Orlando, Florida – started things off with a spectacular bang, as host Warwick Davis took to the stage for panel 40 Years of Star Wars; inviting legends of the Star Wars universe back to reminisce on the legacy of cinema's most enduring franchise.
The panel saw live appearances from the likes of Harrison Ford, George Lucas, Mark Hamill, Hayden Christensen, Ian McDiarmid, and even a surprise performance from John Williams; a few well-wishers, specifically Liam Neeson and Samuel L. Jackson, even sent in some special video messages for the panel.
However, amongst all the jubilation, there also hung that dark cloud of grief, marking the first Celebration without Carrie Fisher following her death in December of last year, though it was an event she enthusiastically and regularly attended in the past.
Many of those who took to the stage paused to pay tribute to Fisher and her legacy as Princess Leia. Peter Mayhew, who played Chewbacca and developed a close bond with Fisher, declared: "she's a hell of a rebel, but she's also a beautiful princess."
The panel culminated with a moving tribute to the late actor, as Lucas took to the stage to deliver in a voice quivering with emotion: "I've said many times now, that she really is a modern woman. She isn't just a woman that you put guy's clothes on and she becomes a hero."
"She was princess. She was a senator. She had to hold her own against two big lugs, but she was the boss. It was her war. When Carrie came in, she was that character. Very strong. Very smart. Very funny. Very bold. Very tough. It wasn't really much of a question. There weren't really many people like her. One in a billion."
"She could hold her own against anything, she was the toughest one of the group. We'll all miss her. She'll always be the princess who took command and never backed down. Never was in jeopardy. We'll love her forever and ever."
Lucasfilm head Kathleen Kennedy added her own words: "There was no greater honour, she was unlike anyone you've ever known. Her humour, her insight. What you associated as Princess Leia, that was Carrie."
Billie Lourd, Fisher's own daughter, then took to the stage in her first public appearance since her mother's death. Delivering a speech with incredible strength and openness for someone dealing with the death of a parent, Lourd said, in her world, "Star Wars become our religion, our family, our way of life."
"Nothing about her was a performance," she added. "She loved you, she loved these movies, she loved the character she was able to create – this force called Leia. Thank you for loving her and carrying on what she stood for."
Star Wars Celebration takes place in Orlando from 13 - 16 April.
Join our commenting forum
Join thought-provoking conversations, follow other Independent readers and see their replies