Star Wars Celebration 2017: George Lucas insists Star Wars is a 'film for 12-year-olds'
Mark Hamill, Harrison Ford, Hayden Christensen and more came to together to honour Lucas and the franchise's 40th anniversary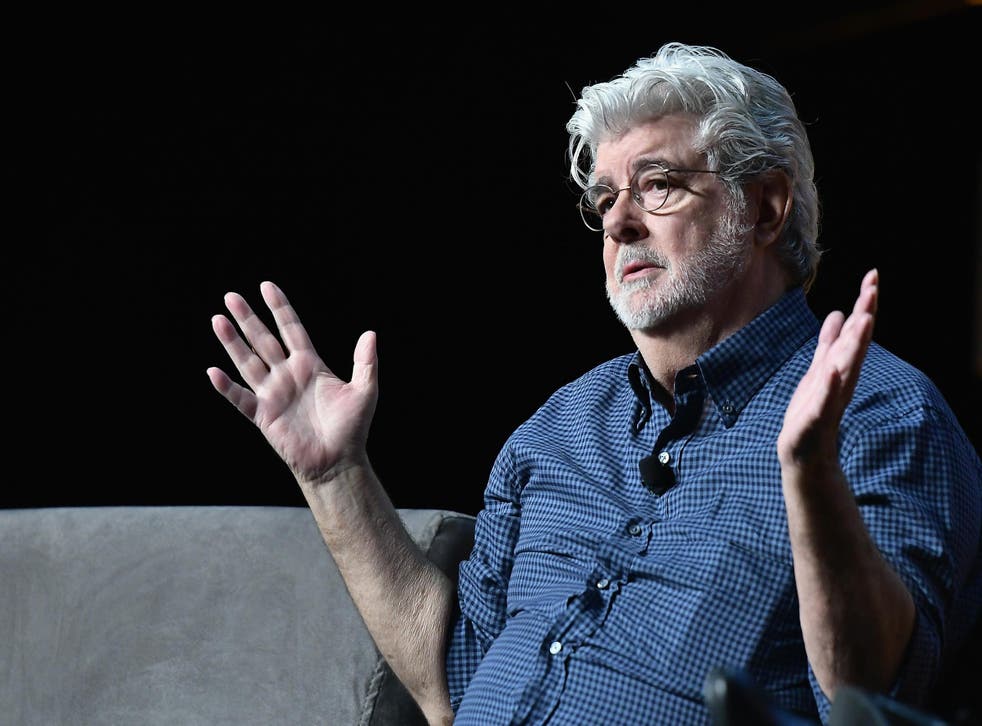 This year's Star Wars Celebration – taking place in Orlando, Florida – started things off with a spectacular bang, as host Warwick Davis took to the stage for panel '40 Years of Star Wars'; inviting legends of the Star Wars universe back to reminisce on the legacy of cinema's most enduring franchise.
Though the stage may have been graced by the likes of Harrison Ford, Mark Hamill, Hayden Christensen, and even a surprise appearance from John Williams (and accompanying orchestra), there was only one man who took the true place of honoured guest: George Lucas.
Whether from the actors on stage, or the fans in the audience, the deep sense of thankfulness reverberated around the hall; the crowd chanting, "Lucas, Lucas, Lucas" as Lucasfilm head Kathleen Kennedy introduced "the collective genius who brought us all together". Everything here was owed to this one man, to his imagination and his drive – no matter how you feel about the prequels.
For Lucas himself, there lay some poignancy in looking back through the lens of 40 years of Star Wars; a thankfulness too, though the masses of adult fans who had camped out overnight to attend today's panel may have been slightly disappointed to hear he wasn't quite thinking of them when he made Star Wars.
"I'm not supposed to say this," Lucas half-jokingly smirked. "I wasn't supposed to say it then, but this is a film for 12-year-olds." It's a project he saw as a helping hand to those about to step into the dark uncertainty of adulthood, for "when you're 12-years-old, you're about to enter the real world."
"You're probably scared, you don't know what's going to happen," he continued. "Here is a little idea of the things you should pay attention to. Friendship, honesty, trust. Living on the light side, avoiding the dark side."
Lucas' relationship with the franchise, and with the public, hasn't always been the smoothest ride, certainly; he looks at it now from the position of almost an estranged parent, whose new caretakers, Disney, he's been quite vocal about in the past.
But, as Lucas added: "None of it makes any difference – in the real world, the critics, certain fans, they're not very friendly – but when you see all these little kids, and the look on their faces, it's everything."
The panel also saw special video messages from the likes of Liam Neeson and Samuel L. Jackson, alongside a moving tribute to Carrie Fisher by her daughter, Billie Lourd, making her first public appearance after Fisher's death in December of last year.
Expect plenty more Star Wars news as Star Wars Celebration takes place in Orlando from 13 - 16 April.
Register for free to continue reading
Registration is a free and easy way to support our truly independent journalism
By registering, you will also enjoy limited access to Premium articles, exclusive newsletters, commenting, and virtual events with our leading journalists
Already have an account? sign in
Register for free to continue reading
Registration is a free and easy way to support our truly independent journalism
By registering, you will also enjoy limited access to Premium articles, exclusive newsletters, commenting, and virtual events with our leading journalists
Already have an account? sign in
Join our new commenting forum
Join thought-provoking conversations, follow other Independent readers and see their replies