Star Wars: The Force Awakens China trailer comes with new footage and spoilers
'We've got a lot of company'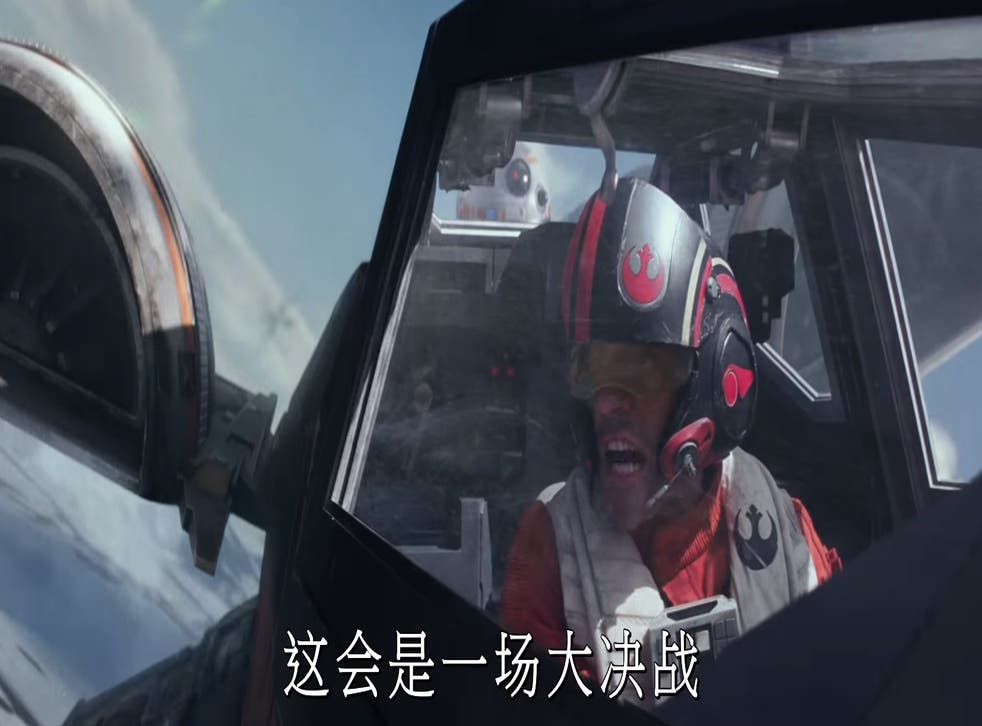 As the release of Star Wars: The Force Awakens comes ever closer, more and more footage seems to be hitting the internet, revealing some fresh spoilers for us all to enjoy.
In the latest Chinese trailer for the film - introduced by ex-boyband 'EXO-M' member LuHan (who we presume is the equivalent of Zayn Malik for China and South Korea) - we see a whole lot of revealing footage.
Unlike the last few trailers, this one seems to be in chronological order, offering us a skeleton structure as to how the film will play out. Watch below.
It opens with an introduction to villain Kylo Ren as he looks upon the burnt mask of Darth Vader as his iconic breathing is heard in the background.
It then cuts to Daisy Riley's Rey as she meets BB-8 in possibly the most spoilerific moment of the whole trailer. Previously we have heard her say "Where are you from? *beep beep* Classified?", yet here she adds "Me too".
*WOOOHOO* That's the sound of fanboys and girls everywhere going crazy because, as we all sort-of know but don't know for sure, Rey saying her background is "classified" pretty much confirms that she is the daughter of either Han Solo and Princess/General Leia or Luke Skywalker.
Empire's Star Wars: The Force Awakens covers

Show all 6
Back to the trailer: John Boyega is there, running with Rey, and then *bam* they're on the Millennium Falcon with Han and Chewie. Why were they there? Watching over his daughter?!?
There's a lot of shooting, some new shots of the Wookie, and then into hyperdrive. Cut to the Falcon leading a load of X-Wings seemingly going to battle with the First Order.
More gunshots - "We will crush them all," says Ren - and then Poe is taken into captivity as Finn fights a Storm Trooper with his lightsaber and Rey beats up someone in a desert.
Access unlimited streaming of movies and TV shows with Amazon Prime Video Sign up now for a 30-day free trial
Sign up
Star Wars: The Force Awakens Featurette - Legacy
Suddenly, the Falcon crashes (haven't seen that before) with both our leading characters in it. Rey now has a lightsaber being put to her neck by the masked villain and we're all very tense.
Cue lightsaber battle and Poe back in his X-Wing - with BB-8 alongside - taking on the 'new Death Star', the Starkiller base. It all looks very New Hope.
Well, that was exciting. You can probably piece together the other trailers in amongst all the new footage to get a good idea of what the film will be about.
Looks like JJ Abrams attempt to stop all spoilers didn't really work out quite like he wanted, but at least we haven't seen Luke or General Snoke, right?
Star Wars: The Force Awakens reaches UK cinemas 17 December.
Join our new commenting forum
Join thought-provoking conversations, follow other Independent readers and see their replies