Star Wars: The Force Awakens: Harrison Ford paid 76 times more than newcomers Daisy Ridley and John Boyega
The actor is set to make at least £23 million from the film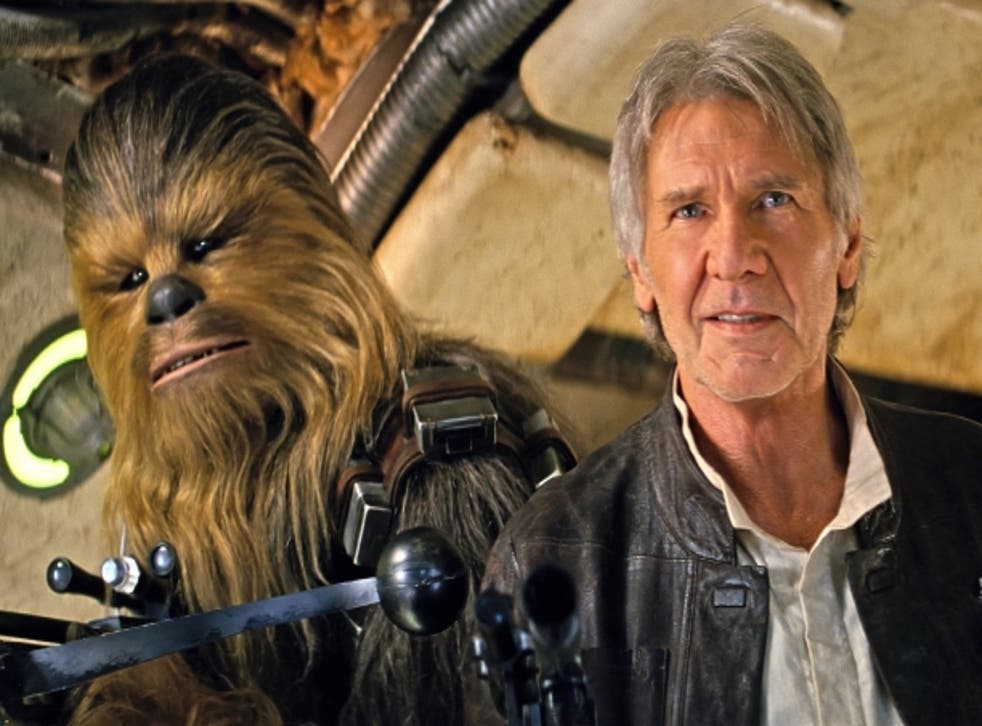 We all knew legendary actors Mark Hamill, Carrie Fisher and Harrison Ford would be paid a bit more than newcomers Daisy Ridley and John Boyega for Star Wars: The Force Awakens, but now we know by just how much.
According to the Mail on Sunday, Ford has reportedly been paid £16.7 million for reprising the role of Han Solo and will also get 0.5 per cent of the film's gross earnings, estimated to be £1.3 billion.
He's also already been handed £1 million in compensation after breaking his leg during shooting at Pinewood studios.
Read more: A reminder that Star Wars 8 will come from the guy behind the best two episodes of Breaking Bad
That means, in total, the Indiana Jones actor could earn £23 million, 76 times what British newcomer Daisy Ridley and John Boyega will take from the film.
Both leading stars will receive a pay check of £300,000 while also taking a cut of the box-office earnings once it inevitably makes over $1 billion (£671 million).
A Disney source told the Sunday paper: "Harrison is the key to making this movie work. He's the link between the old generation and the new. Mark Hamill and Carrie Fisher were good to get, but the film could have lived without them. You couldn't make it without Harrison Ford."
Of course, it should also be noted that for the original 1977 Star Wars film, Ford was only paid £7,000 as he was a relatively unknown at the time.
"Daisy's a virtual unknown, and this is a career-making role, so she'd probably have been willing to take it for free – and Disney knew it," the insider continued.
LA Star Wars lightsaber battle
"She has been signed to a multi-picture deal with pre-set bumps in her salary that rise substantially with each movie. That doesn't guarantee she'll be in subsequent films, but it gives the studio peace of mind to know she's contractually obliged if they want her again."
EW's Star Wars: The Force Awakens photos

Show all 8
It was also revealed that director JJ Abrams was paid £3.3 million to direct the film and will take a two per cent share of the film's gross, while Carrie Fisher – reprising her role as General Leia – was paid £1 million.
The actress has previously signed away her likeness to the character, meaning she will make no money on merchandise.
In other Star Wars news, some fans went crazy when – in a midnight screening of the film – the projector messed up and spoilt the film's major twist.
Star Wars: The Force Awakens is in cinemas now.
Join our new commenting forum
Join thought-provoking conversations, follow other Independent readers and see their replies