Star Wars: The Last Jedi art book reveals brief look at George Lucas' vision for sequel trilogy
Luke Skywalker was always going to be a recluse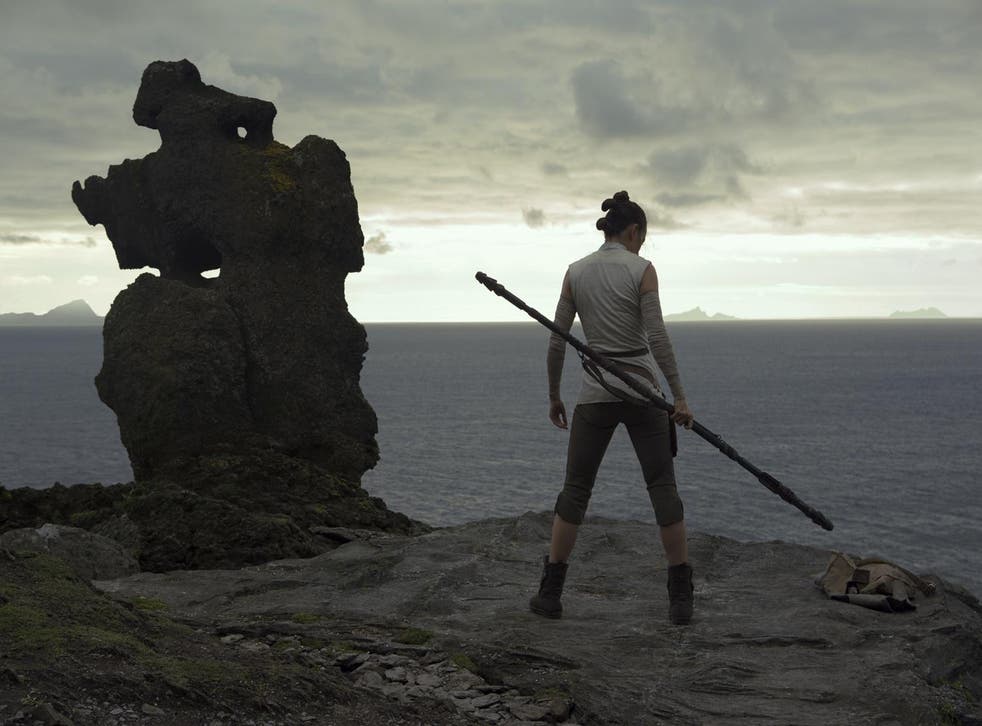 Fans have been feverishly debating Star Wars: The Last Jedi's characterisation of Luke Skywalker, the beloved character who inspired a million children.
Many have questioned whether George Lucas — the series creator — would have taken the hero down the same road as JJ Abrams and Rian Johnson, turning Luke into a bitter, reclusive Jedi.
Thanks to the newly released Art of Star Wars: The Last Jedi book, we have a sneak peek at where Lucas would have gone with the sequel trilogy.
According to SlashFilm, the book reveals the first meetings about regarding The Force Awakens happened on 16 January, 2013 at Skywalker Ranch with Lucas.
Among the ideas presented was a portrait of an older Luke training a new disciple, Kira, a young woman who would later become Rey.
27 films to look out for in the first half of 2018

Show all 27
Similar to how The Last Jedi saw Luke seclude himself on a mysterious planet, he was pictured hiding on a new planet where a Jedi temple was based.
Over the course of Episode VII, Luke was envisioned rediscovering his vitality and training a new Jedi. This idea was moved to Episode VIII by Kathleen Kennedy's story developers, The Force Awakens instead making Han Solo the central mentor figure.
Images from the book have begun circulating online, Luke seen on a leafy, rocky planet that looks like a combination of Ach-To designed by prequel-era Lucas. One Jedi temple is very notable, having a bell shape.
"This was a very early take on Luke's temple, way back when there was still no director," VFX art director James Clyne recalls in the book, via SlashFilm. "This artwork was shown to George Lucas in a presentation. Doug [Chiang] came back and said, 'Congratulations, James. You got a George 'Fabulouso' stamp.'"
Access unlimited streaming of movies and TV shows with Amazon Prime Video Sign up now for a 30-day free trial
Sign up
Lucasfilm executive creative director Doug Chiang is also quoted, saying Lucas apparently loved the bell shape, adding it was reminiscent of original trilogy concept artists Ralph McQuarrie's designs.
Unless Lucas ever gives an in-depth interview about Star Wars again, these snippets of information could be all we hear about his concepts for the sequel trilogy.
Join our new commenting forum
Join thought-provoking conversations, follow other Independent readers and see their replies