Star Wars prequels were like George Lucas 'killing his kid', says Simon Pegg
The actor added: 'I don't really have any respect for anyone who thinks those films are good'
Jack Shepherd
Wednesday 11 November 2015 09:39 Comments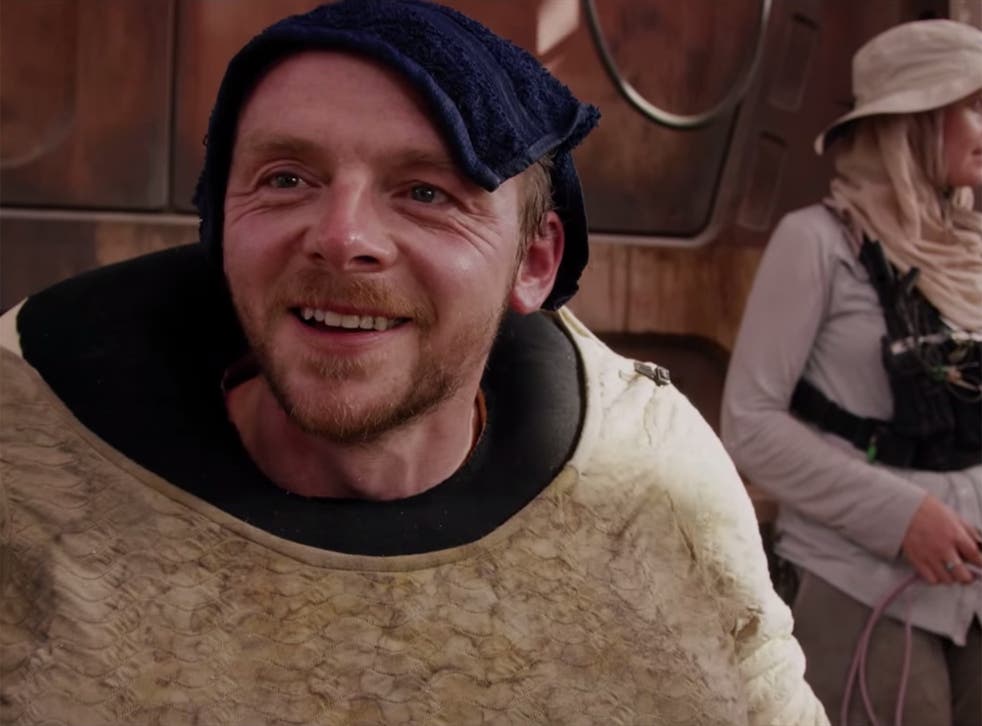 While we're all very, very excited for Star Wars: The Force Awakens, there's one thought at the back of everyone's mind that won't go away: what if - just what if - it is as bad as the prequels?
Whereas some superfans are able to find the good in those three films (Darth Maul was pretty cool, right?) Simon Pegg really can't.
In an interview with New York Daily Express, not only did the actor criticise George Lucas for his work on the films, he also took aim at people who enjoy the prequels.
"I don't really have any respect for anyone who thinks those films are good," he told the newspaper. "(They're) a monumental misunderstanding of what the (original) three films are about. It's an exercise in utter infanticide ... (like) George Lucas killing his kid."
Star Wars: The Force Awakens in pictures

Show all 7
The Shaun of the Dead co-writer acted as a consultant on the seventh Star Wars film, and will cameo as a large Alien creature in the film.
"To knock out ideas with (director) J.J. (Abrams), and every single day, whether you were on the set of something you recognized or a set that was brand new, it just felt like 'Star Wars' in a way that I hadn't felt in 32 years," he added. "It was genuinely magical."
Star Wars: The Force Awakens reaches UK cinemas 17 December.
Register for free to continue reading
Registration is a free and easy way to support our truly independent journalism
By registering, you will also enjoy limited access to Premium articles, exclusive newsletters, commenting, and virtual events with our leading journalists
Already have an account? sign in
Join our new commenting forum
Join thought-provoking conversations, follow other Independent readers and see their replies