Star Wars: The Force Awakens boosts Jedi church numbers by over 1000 daily
Because the force really is within 250,000 of us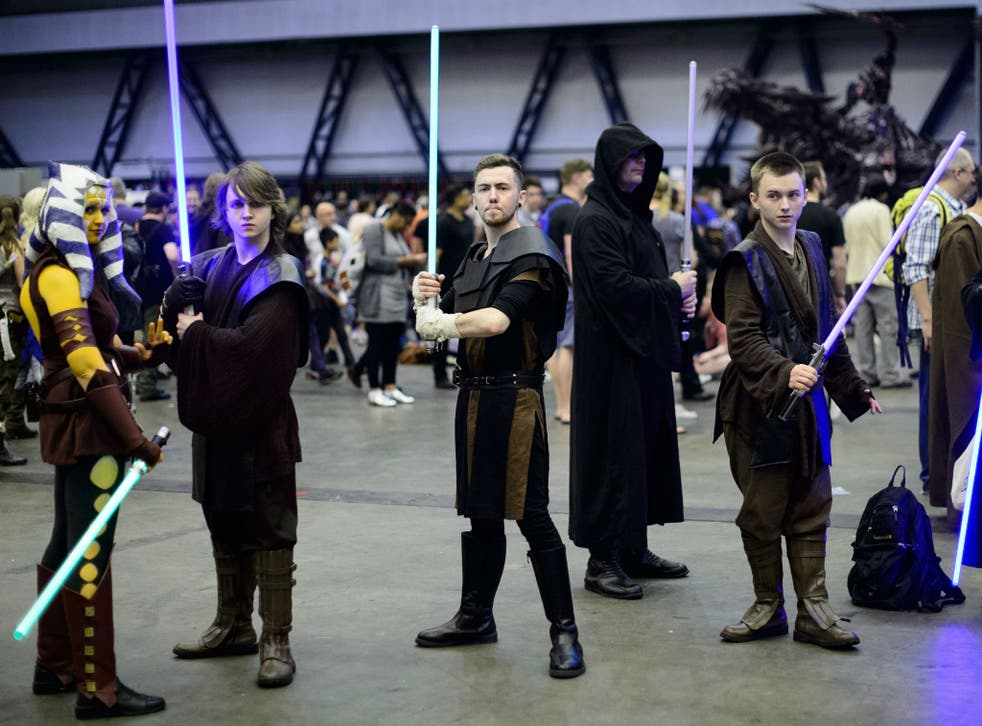 It might have started life as a joke, but the Church of Jediism is enjoying its moment in the spotlight during Star Wars: The Force Awakens mania.
More than 1,000 people have been joining the 'religious' group every day leading up to the blockbuster's release on Thursday, according to its leaders, taking the Church up to over 250,000 followers.
The Church is inspired by the warriors who fight against the Dark Side in the franchise and is all about "focusing, learning and becoming one with the Force".
It made headlines in 2001 when the national census began recording the religious beliefs of respondents and 390,000 people identified as Jedis.
This impressive figure fell to 177,000 in the 2011 census but, as hype grows around JJ Abrams' seventh film, the number has risen dramatically again.
Star Wars: The Force Awakens world premiere

Show all 35
Principles of Jediism include "Ignorance, yet knowledge" and "Emotion, yet peace", while Jedis' belief centres around the Force as a "unifying energy which everything exists within, around and always returns to"
Jedis do not believe the Star Wars storylines are real but regularly practice meditation to "keep minds 'clean' and 'rinse' them of negative Force". All you have to do to join is sign up to the Church's online newsletter and complete a ten-part training course.
Patrick Day Childs, UK Jedi council member, told the Telegraph that the Church's popularity has "gone up substantially in the past couple of days".
"The real test will be in a couple of weeks when the film hype has died off," he said, encouraging people to join as the religion is "very accepting" and has "got no problem with homosexuality or anything like that".
Members are invited to wear Jedi robes in everyday life founder David Jones, also known as Morda Hehol, admits they are "not really very practical".
The Force Awakens had its world premiere in Los Angeles on Monday night, with the first reviews on Twitter proving almost unanimously glowing.
Join our new commenting forum
Join thought-provoking conversations, follow other Independent readers and see their replies