Steve Jobs trailer offers first look at Michael Fassbender as the late Apple founder
Seth Rogen and Kate Winslet also star in the long-awaited Danny Boyle movie
Jess Denham
Tuesday 19 May 2015 11:08 Comments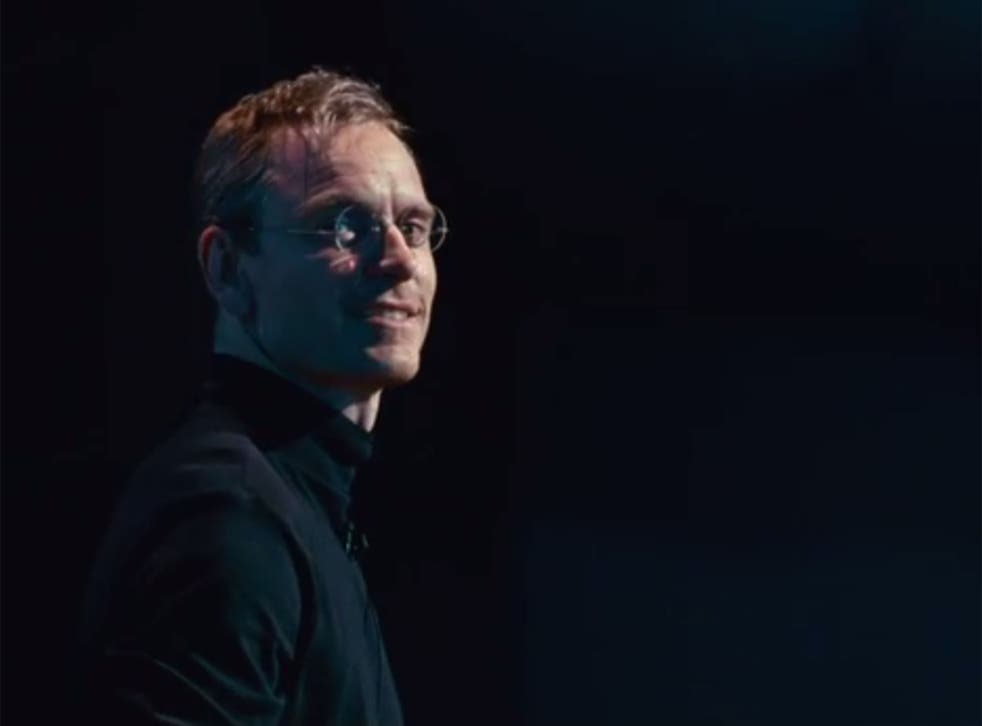 Danny Boyle's long-awaited Steve Jobs biopic has finally got off the ground, with a short trailer offering the first look at Michael Fassbender as the late Apple co-founder.
The Shame actor stars in the lead alongside Seth Rogen as his right-hand man Steve Wozniak, Jeff Daniels as former Apple CEO John Sculley and Kate Winslet as former Macintosh marketing chief Joanna Hoffman.
Due in UK cinemas 13 November next year, Steve Jobs follows the modern day genius' life and working relationships through three of his biggest product launches, starting with the iMac in 1998.
"The musicians play the instruments, I play the orchestra," Fassbender says in the minute-long teaser, wearing Jobs' trademark round glasses but otherwise not looking much like him. "I sat in a garage and invented the future."
Jobs co-founded Apple in the late Seventies before being forced out in the Eighties, only to return as CEO and launch the hugely successful iPod and iPhone. He died of pancreatic cancer in 2011, aged just 56.
Famous people and the actors who have played them

Show all 23
Universal is producing the movie with a script by The Social Network's Aaron Sorkin after Sony Pictures abandoned it following a string of setbacks, revealed during the company's email system hack.
Last year's cyber-attack saw Leonardo DiCaprio's "horrible behaviour" branded "actually despicable" after he pulled out of playing Jobs, while David Fincher also left as director.
Ashton Kutcher previously tackled the role in 2013's Jobs, which received a disappointing reaction from critics.
Register for free to continue reading
Registration is a free and easy way to support our truly independent journalism
By registering, you will also enjoy limited access to Premium articles, exclusive newsletters, commenting, and virtual events with our leading journalists
Already have an account? sign in
Register for free to continue reading
Registration is a free and easy way to support our truly independent journalism
By registering, you will also enjoy limited access to Premium articles, exclusive newsletters, commenting, and virtual events with our leading journalists
Already have an account? sign in
Join our new commenting forum
Join thought-provoking conversations, follow other Independent readers and see their replies