Suicide Squad: Every Easter egg and comic book reference revealed
From Harley Quinn's origins - to a potentially major reveal about the DC cinematic universe at large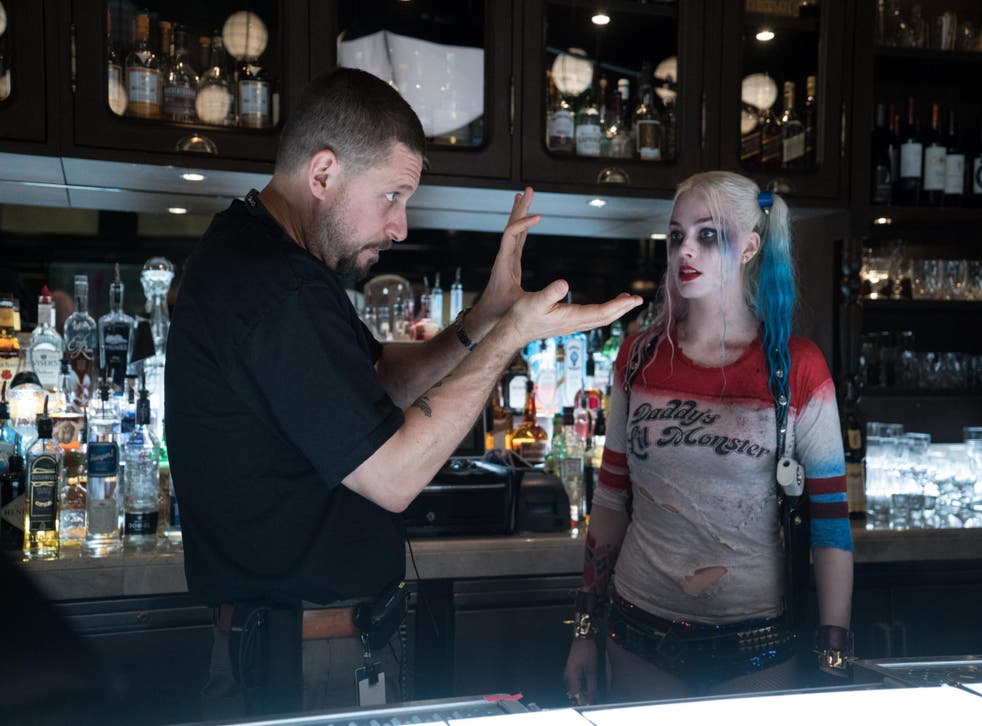 *CAUTION: MAJOR SPOILERS FOR SUICIDE SQUAD*
DC's Suicide Squad has finally been unleashed upon the world, after what seemed an anticipation-racked wait. And, as appears to be the custom for superhero franchises these days, the finished product is packed to the rafters with hidden secrets and treats for fans.
And, though critical reactions haven't been so kind, box office projections are putting Suicide Squad in good stead to be a major hit; so this might be a movie you'll want to do your homework for. Here's a list of all the essential Easter eggs and comic references tucked into the supervillain team-up flick:
- BELLE REVE: The prison, well-known for housing meta-humans and other highly dangerous criminals, has already been name-dropped on the likes of TV's Arrow and Gotham.
- DEADSHOT'S INTRODUCTION: One of the snazzier editing effects in Suicide Squad is a nifty way to introduce each of the Squad's members: using neon title cards to rattle down each character's statistics, with Deadshot's utilising a specific pose - with his hand extended out as bullets rain down - to pay tribute to a famous image of the master assassin from the cover of Secret Six #15 (2010), by artist Daniel LuVisi.
- JOHN F. OSTRANDER FEDERAL BUILDING: One of the film's major action sequences takes place in a very appropriately named office building, referencing the man who reinvented and popularised the modernised version of the Squad back in 1987.

- ENCHANTRESS' BROTHER: Though he's never directly named within the film, Enchantress' title card confirms him as 'Incubus'; an obscure figure in the comics, who features as a Suicide Squad villain in 'Nightshade Odyssey', in which he attempts to reunite with his sister's spirit so as to form a new host for their demonic father.
- HARLEY QUINN HELPED KILLED ROBIN?: Another brief revelation from the film's character title cards: Harley was an accomplice to the murder of Robin, whose graffiti-covered suit we've already seen in Batman v Superman, emblazoned with the words - "HAHA, joke's on you Batman".
- MIDWAY CITY: Strangely, the events of Suicide Squad neither take place in Gotham nor in Metropolis, instead being set in one Midway City; based on Chicago, it's been home to several storylines from the Hawkman and Doom Patrol series.
- THE JESTER OUTFIT: One of Harley Quinn's most iconic getups - which nearly featured as her main costume - makes a couple of appearances during the film. Seen inside her prison trunk, it also turns up in a brief shot of her alongside the Joker, their poses mimicking Alex Ross' famous cover for Batman: Harley Quinn.
Access unlimited streaming of movies and TV shows with Amazon Prime Video Sign up now for a 30-day free trial
Sign up

- JONNY FROST: The Joker's lead goon (played by Jim Parrack) is ripped straight from the comics; specifically, however, Brian Azzarello and Lee Bermejo's Joker. The graphic novel tells the story from Frost's viewpoint, as his desperation for power within the criminal underworld soon gets him entangled in the Joker's own venomous web. The novel also sees Harley Quinn perform at a strip club, as she does in the film.
- A.R.G.U.S.: DC's own equivalent to Marvel's S.H.I.E.L.D. crops up during this film, being a secret government organisation tasked with dealing with superhuman threats. What's interesting is that the organisation is run in the comics by both Amanda Waller (Viola Davis) and Steve Trevor, played by Chris Pine in the upcoming, WWI-set Wonder Woman; we'll just have to see how the movies work with that version of the timeline.
- BOOMERANG GETS SLIPKNOT KILLED: It probably came to the surprise of no one that the rarely seen Slipknot (Adam Beach) was chosen as the perfect example for how the Squad's implanted neckbombs worked. Yet, what's interesting is that his death is all essentially Captain Boomerang (Jai Courtney)'s fault; as he was also responsible for Slipknot getting his own arm blown off in the comics, when telling him the bracelet bombs were probably just a ruse.
- HARLEY'S ORIGINS: While there are several different narratives from the comics to choose from, Suicide Squad plays its greatest tribute to the New 52 version of Harley; in which the Joker pushes her into a vat of ACE chemicals, completing her journey into complete insanity. The biggest change in the movie, however, is that Harley herself chooses to take the leap.
Suicide Squad is out in cinemas now.
Register for free to continue reading
Registration is a free and easy way to support our truly independent journalism
By registering, you will also enjoy limited access to Premium articles, exclusive newsletters, commenting, and virtual events with our leading journalists
Already have an account? sign in
Register for free to continue reading
Registration is a free and easy way to support our truly independent journalism
By registering, you will also enjoy limited access to Premium articles, exclusive newsletters, commenting, and virtual events with our leading journalists
Already have an account? sign in
Join our new commenting forum
Join thought-provoking conversations, follow other Independent readers and see their replies