Suicide Squad: Jared Leto 'creeped out' random people to perfect his Joker laugh
'I kinda would walk around the streets and see what laughs would get under people's skin'
Jack Shepherd
Tuesday 10 May 2016 11:08 Comments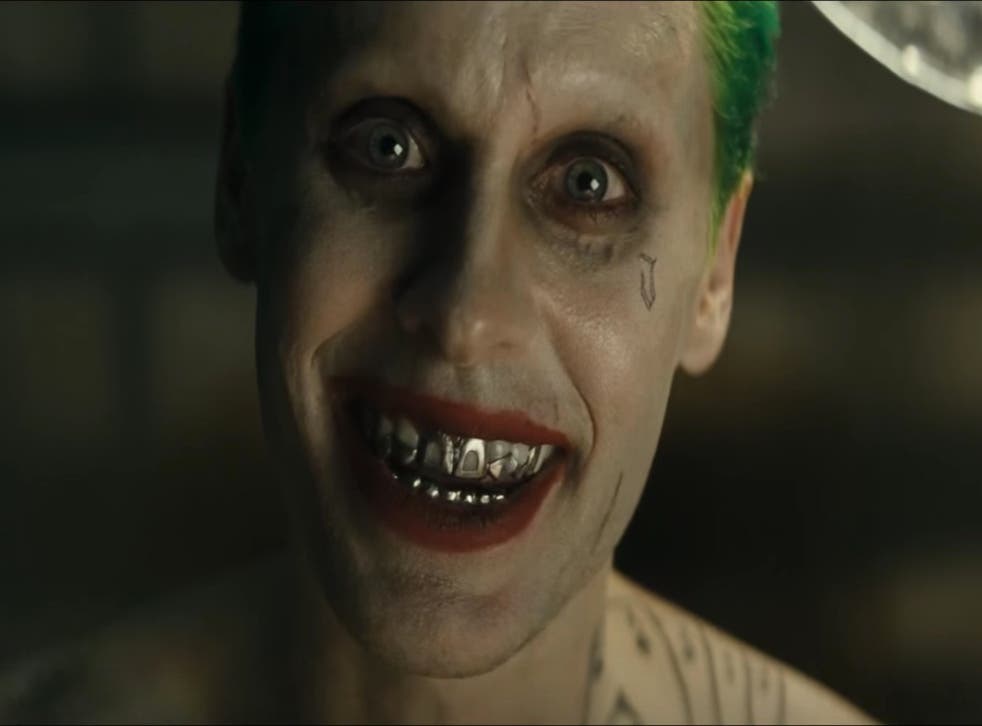 Jared Leto has spoken a lot about how he got into the role of The Joker for Suicide Squad.
Not only did he send a dead pig to fellow cast members, he also posted anal beads, used condoms, a dead rat (to Margot Robbie), was only called Mr. J on set, and met with real life killers to understand the character's mentality.
It turns out Leto wasn't just content with freaking out the other members of the cast; he took to the streets of New York to scare some unsuspecting civilians.
Suicide Squad - Blitz Trailer
"I worked on the laugh walking around the streets of New York and Toronto, and I kinda would walk around the streets and see what laughs would get under people's skin," he told CNBC's Squawk Box.
"You know when you hear someone laugh at a restaurant? It's a little jarring. I tried them out. And I kind of got to a place where I would laugh and people are always turning around like, 'Who is this creepy guy behind me?'"
Suicide Squad character posters

Show all 38
Imagine sitting in a restaurant and some random person just starts creepily laughing like a mad-man behind you. Probably a signal you should ask for the bill and get out of there.
In other Suicide Squad news, co-star Margot Robbie recently said, if they return for a second film, she would say no to wearing 'hot pants' again.
Register for free to continue reading
Registration is a free and easy way to support our truly independent journalism
By registering, you will also enjoy limited access to Premium articles, exclusive newsletters, commenting, and virtual events with our leading journalists
Already have an account? sign in
Join our new commenting forum
Join thought-provoking conversations, follow other Independent readers and see their replies