Suicide Squad: Jared Leto met with psychopaths to understand the Joker
If Leto's Joker flops with comic book fans, it won't be through lack of effort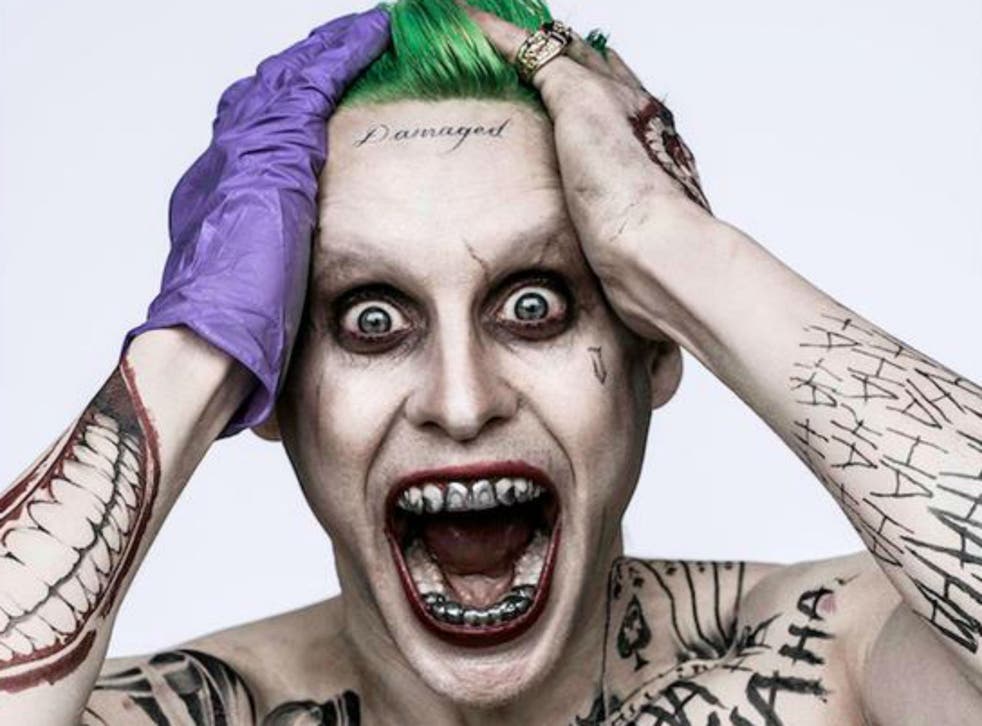 Not content with sending a dead pig and used condoms to the Suicide Squad cast, Jared Leto has revealed that he also met with psychopaths while researching his role as the Joker.
The Oscar-winning actor was so determined to rival Jack Nicholson and Heath Ledger's iconic performances that he fully immersed himself in the crazed character, meeting "people who had committed horrendous crimes" to get closer to the villain's violent world.
"To the Joker, violence is a symphony. This is someone who gets an extreme reward from the act of violence and manipulation," Leto told Entertainment Weekly.
"I did meet with people that were experts, doctors, psychiatrists that dealt with psychopaths and people who had committed horrendous crimes, and then I spent some time with those people themselves, people who have been institutionalised for great periods of time."
Leto revealed that his favourite thing about acting is becoming "part detective, part writer" after taking on a role. "The discovering, the uncovering and the building of a character…it's really fun," he said.
First look at Suicide Squad

Show all 18
Leto's Joker will go in a different direction to past portrayals, so direct comparison to Ledger and Nicholson should hopefully be avoided. The role of the schizophrenic clown is famously disturbing to play, with Nicholson rumoured to have warned Ledger about its dark challenges before he took it on for The Dark Knight trilogy.
"It's a very intoxicating role," Leto confirmed. "I think the Joker lives in between reality and another plane. You have permission to break rules and to challenge yourself and anyone around you in a really unique way."
Suicide Squad - Blitz Trailer
The Joker's outfit and make-up shocked many DC Comics fans when it was unveiled last year - Leto's lurid green hair, piercings, tattoos and silver teeth unlike anything they had seen before. "There were things I brought to the table and things David brought to the table and it was a mashup of both of our sick and twisted minds," he said.
Suicide Squad arrives in UK cinemas on 5 August, also starring Margot Robbie, Cara Delevingne, Will Smith and Joel Kinnaman.
Join our new commenting forum
Join thought-provoking conversations, follow other Independent readers and see their replies