The Independent's journalism is supported by our readers. When you purchase through links on our site, we may earn commission.
Suicide Squad: Margot Robbie on Harley Quinn's costume: 'I'm not wearing hot pants next time'
'Quinn is wearing hot pants because they're sparkly and fun, not because she wants guys to look at her ass'
Jack Shepherd
Thursday 28 April 2016 10:44 Comments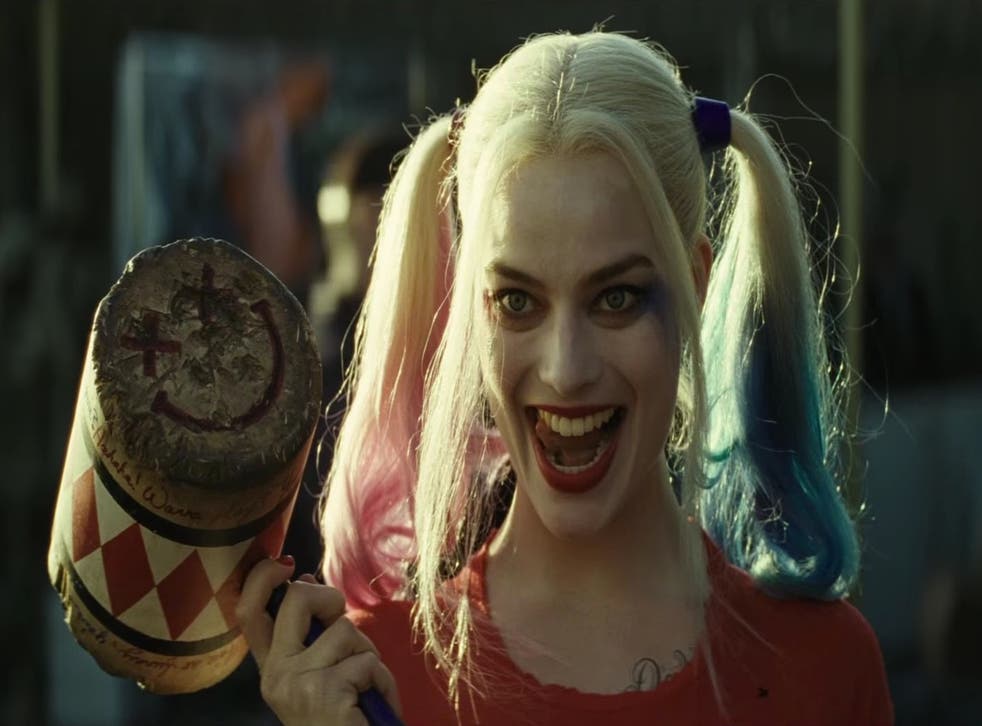 Suicide Squad looks set to be one of the funniest superhero films to date, with the trailers encompassing an almost ironic tone, juxtaposing fellow 'serious' DC film Batman v Superman.
The stand-out character looks set to be Margot Robbie's Harley Quinn, who has appeared at the forefront of all marketing materials.
Since the last trailer was released, Robbie has commented on her character's costume, telling the New York Times that Quinn is "wearing hot pants because they're sparkly and fun," not because "she wanted guys to look at her ass."
Talking about her own feelings towards the costume, she added: "As Margot, no, I don't like wearing that. I'm eating burgers at lunchtime, and then you go do a scene where you're hosed down and soaking wet in a white T-shirt, it's so clingy and you're self-conscious about it.
Suicide Squad - Blitz Trailer
Rumours have recently been swelling around a possible sequel to the yet-to-be-released film. Commenting on whether she would wear the same costume, Robbie said half-joking: "I'm not wearing hot pants next time."
In recent years, the 25-year-old has built up a reputation for playing confident characters in the likes of Whiskey Tango Foxtrot, The Big Short and Wolf of Wall Street.
Suicide Squad character posters

Show all 38
"You need to act like you think you're really gorgeous," she told the paper. "And you need to be completely convinced with that, because everyone else will believe it, too." She added that she can only do that "when I'm really sure it's not me."
In recent Suicide Squad news, Jared Leto has revealed he sent anal beads and condoms to his fellow cast members. He added that - to get into character - he visited real killers.
Register for free to continue reading
Registration is a free and easy way to support our truly independent journalism
By registering, you will also enjoy limited access to Premium articles, exclusive newsletters, commenting, and virtual events with our leading journalists
Already have an account? sign in
Join our new commenting forum
Join thought-provoking conversations, follow other Independent readers and see their replies