Taraji P Henson claims black actors have to 'dive for the crumbs' of white co-stars in candid new memoir
The Empire star claims she was paid 'the equivalent of sofa change' compared to Brad Pitt and Cate Blanchett on The Curious Case of Benjamin Button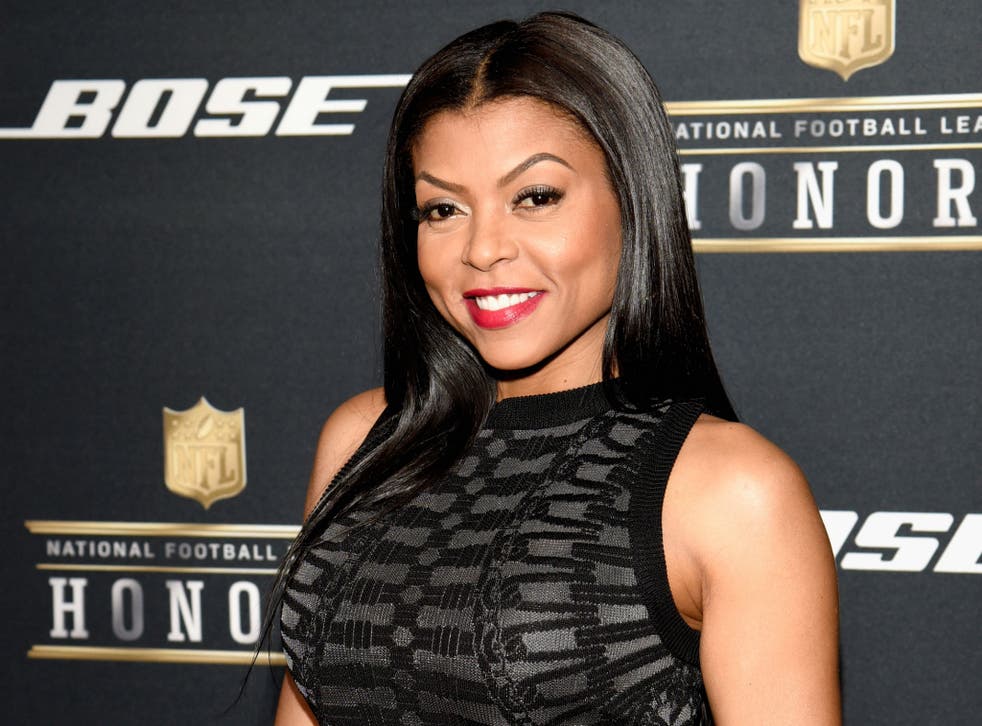 Taraji P Henson has claimed she was paid less than 2 per cent of Brad Pitt's salary for her Oscar-nominated turn in The Curious Case of Benjamin Button.
The Empire star, who will soon be seen in awards contender Hidden Figures, has written candidly about the lack of opportunities for black actors in her new memoir Around the Way Girl, explaining that they are forced to "dive for the crumbs of the scraps" in a bid to bag meaty roles.
"The math really is pretty simple: there are way more talented black actresses than there are intelligent, meaningful roles for them and we're consistently charged with diving for the crumbs of the scraps, lest we starve," she wrote, adding that she accepted a minimal pay packet to play Pitt's adoptive mother in David Fincher's 2008 movie because she knew that if she asked for more, she would quickly be replaced.
"This is exactly how a studio can get away with paying the person who's name is third on the call sheet of a big-budget film less than 2 per cent what it's paying the person whose name is listed first," she continued. "I knew the stakes: no matter how talented, no matter how many accolades my prior work had received, if I pushed for more money, I'd be replaced and no one would so much as blink."
Henson has said that, as well as receiving "the equivalent of sofa change" on The Curious Case of Benjamin Button compared with Pitt and fellow lead Cate Blanchett's "millions", she had to pay her own hotel expenses during three months of shooting in New Orleans.
But the discrimination allegedly didn't end there, with the 46-year-old also claiming that she lost the role of a pregnant Russian sex worker in Bill Murray's St Vincent to Naomi Watts, despite writer and director Ted Melfi having written it "specifically" for her. "I couldn't get served at that particular restaurant," Henson wrote. "Someone with the ability to green-light a film couldn't see black women beyond a very limited purview he or she thought 'fit' audience expectations."
#OscarsSoWhite: What Hollywood has to say

Show all 19

Henson, who won a Golden Globe for her performance as Cookie in Empire earlier this year, will be hoping for industry acknowledgement when Hidden Figures reaches cinemas in February. She plays the lead as Katherine G Johnson, one of the genius black scientists who worked at Nasa in the Sixties and helped launch astronaut John Glenn into space in 1962.
Elsewhere, Hollywood diversity remains a huge issue, with the Academy taking steps to diversify their membership and prevent another #OscarsSoWhite controversy after two consecutive years of all-white acting nominations.
Register for free to continue reading
Registration is a free and easy way to support our truly independent journalism
By registering, you will also enjoy limited access to Premium articles, exclusive newsletters, commenting, and virtual events with our leading journalists
Already have an account? sign in
Register for free to continue reading
Registration is a free and easy way to support our truly independent journalism
By registering, you will also enjoy limited access to Premium articles, exclusive newsletters, commenting, and virtual events with our leading journalists
Already have an account? sign in
Join our new commenting forum
Join thought-provoking conversations, follow other Independent readers and see their replies