The 'honest posters' for this year's Oscar nominees are predictably hilarious
The takedown of 2016's nominated films doesn't disappoint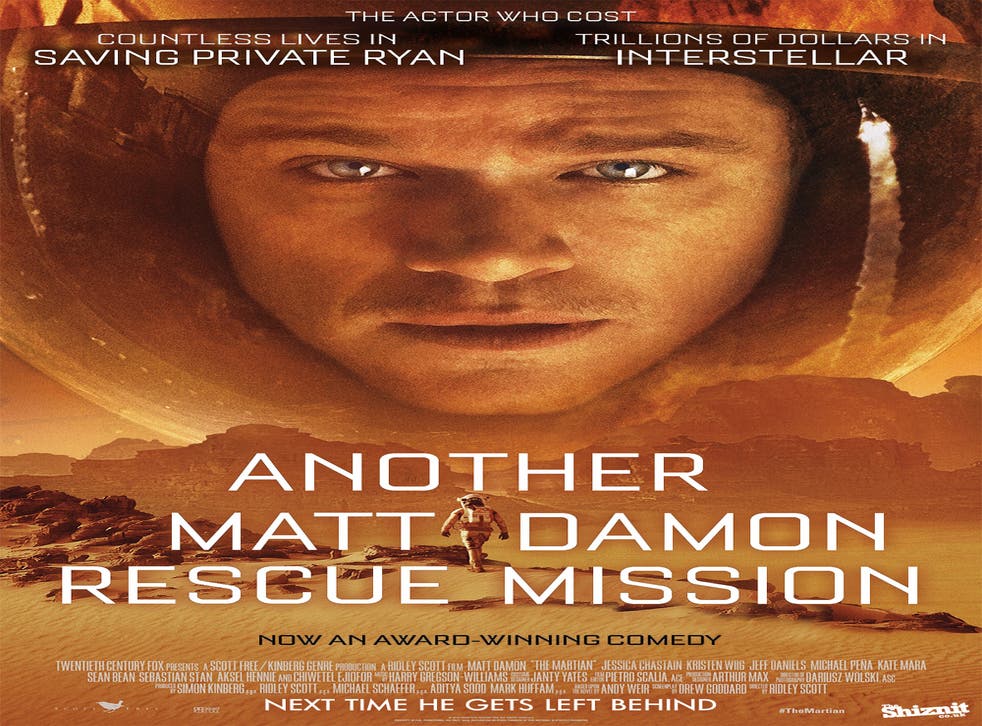 As exciting a time as Oscar season is, it's fairly clear that, if one were to attempt it, the entire thing could be picked apart, leaving nominees' reputations in tatters.
That's exactly what The Shiznit have done... again.
For an internet audience, the nomination announcement is rapidly falling by the wayside against these annual 'honest posters' - officially an awards season highlight.
The good news is that this year's batch are as brutally hilarious as last year's were.
Actors you think have won Oscars but haven't

Show all 14
Following Straight Outta Compton's Best Picture snub, we bet Ice Cube's a big fan - feast your eyes on a selection below.
1. Spotlight
2. The Big Short
3. The Danish Girl
4. Inside Out
5. Steve Jobs
6. The Martian
7. Bridge of Spies
8. Brooklyn
9. The Hateful Eight
10. Ex Machina
Join our new commenting forum
Join thought-provoking conversations, follow other Independent readers and see their replies