The bigger the film, the fewer the women: Nominations for this year's Oscars will prove Hollywood's sexism
'Shocking' research finds that women represented only 4.4 per cent of the directors of the 100 biggest box office films of each year between 2002 and 2012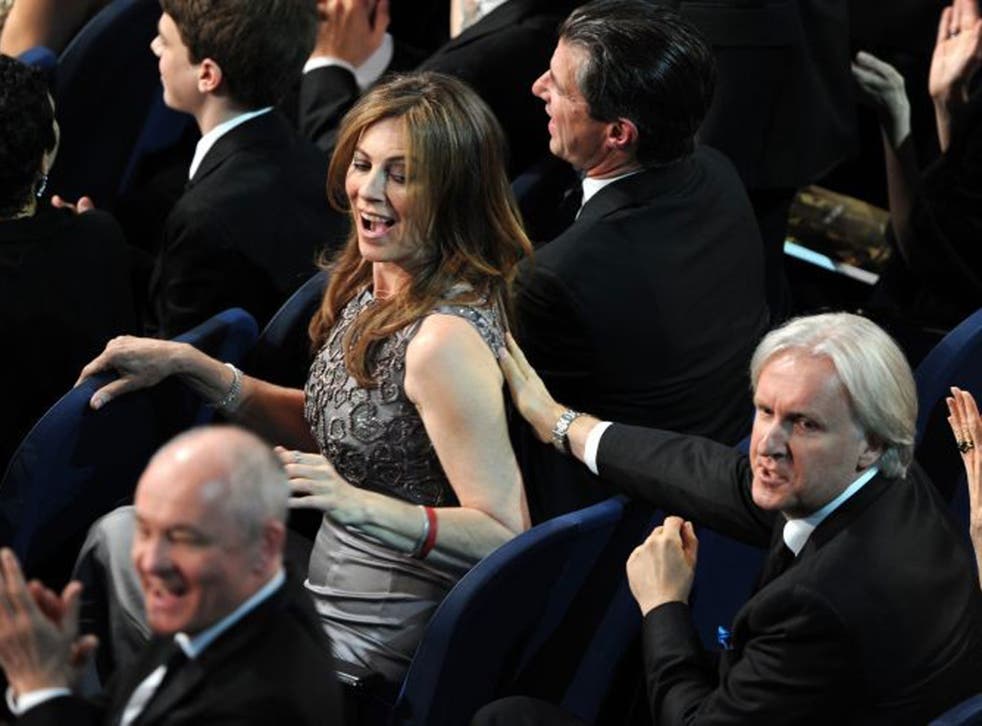 When Hollywood unveils this year's Oscar nominations on Thursday, the list of hopefuls will include some big names, some new pretenders, but shamefully few of that rarest thing in Tinseltown – a woman in charge.
Though 2013's crop of potential winners has been hailed for including several films with female producers, concerns remain that, in its upper echelons, the business is an unreformed "boy's club". Ahead of the 86th Academy Awards, recent research has highlighted shockingly few women among the directors of the highest grossing films of the past 10 years.
The fight for women's place at the top of Hollywood's hierarchy appeared to have been won when Kathryn Bigelow became the first woman to win the Best Director Oscar, for The Hurt Locker in 2010. She was, however, only the fourth woman to be nominated for the award in the academy's history, and none has joined her on the list since.
Of the 10 films most likely to make the shortlist for Best Picture this year, six have women on the producing team – and, in the cases of American Hustle and Her, the same woman, Bigelow's Zero Dark Thirty collaborator Megan Ellison.
But it is unlikely that anyone will be joining Bigelow on the desperately shortlist of nominated women directors.
And while the Producers Guild of America has announced that nearly half (47 per cent) of its 6,000 members are now women, the organisation has said it is "shocked" by research carried out by the Sundance Institute and Los Angeles-based Women in Film organisation, which found that women represented only 4.4 per cent of the directors of the 100 biggest box office films of each year between 2002 and 2012.
The figures also suggested that the bigger the budget of a film, the less likely it was to have a female director.
The British producer Alison Owen, one of three producers of Disney's Saving Mr Banks, which is in the running for an Oscar nod, admitted that she was not surprised that a look beneath the surface revealed such wide economic disparities between men and women in Hollywood – at least when it came to blockbusters.
She told Variety that big budget films remained a male domain. "It's more difficult for female directors, but a little easier for producers and writers," she said, adding that the latter afforded more flexibility in terms of timing for women who wanted to have children. (Alison Owen is mother of singer Lily Allen.)
Access unlimited streaming of movies and TV shows with Amazon Prime Video Sign up now for a 30-day free trial
Sign up
"In directing, it's difficult to step off the ladder and have a few kids: people tend to be suspicious if you've been away too long."
Of the top 100 highest grossing films of all time, only two have been directed by women: number 83, Phyllida Lloyd's Mamma Mia! (2008), and number 68, Jennifer Yuh Nelson's Kung Fu Panda 2 (2011).
However, the absence of women in leading roles on big-budget films also applied to producers in 2013. The year's top live-action films at the box office are Iron Man 3, Man of Steel, Gravity, Fast and Furious 6, Oz the Great and Powerful, Star Trek Into Darkness and World War Z . Of 19 people listed as producers on these, three are women.
The Academy Awards itself faced a sexism controversy last year when Oscars host Seth MacFarlane, creator of the risqué cartoon comedy Family Guy, included in his script a poorly received gag about the singer Adele's weight, as well as insinuating that Friends star Jennifer Aniston had been a stripper, and opening with a song that listed actresses who had shown their breasts on screen.
In a move seen by many as a deliberate about-turn, the Academy has chosen television host Ellen DeGeneres, a vocal campaigner for LGBT equality, to front this year's ceremony.
---
Golden Globes 2014 winners

Show all 12
Join our new commenting forum
Join thought-provoking conversations, follow other Independent readers and see their replies