The Diary: Karaoke numbers; Tim Minchin; The Social Network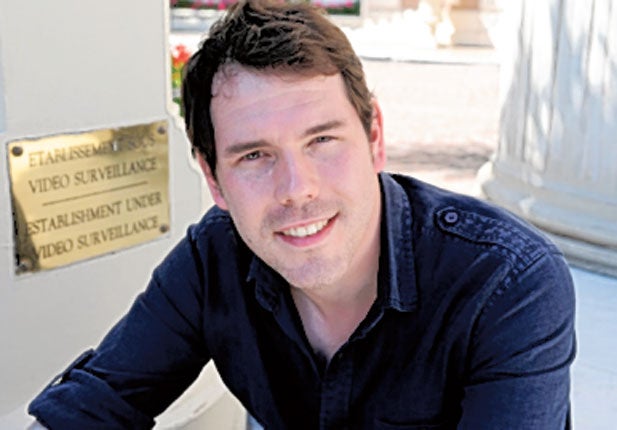 Lo-fi hero
Last summer, Swansea's Marc Price wowed Cannes with his debut movie, Colin, a zombie-fest that was made for £45. So what happened next? First, Price bought himself a camera. "I wanted to test the camera so I made a short film where we did pretty much everything I'd been advised not to do, to see how it held up," he tells me. The resulting five-minute short, The End, a pub massacre featuring gunfire and gory close-ups, was picked up by Film4's Frightfest for a Leicester Square screening. "It held up superbly on the big screen. I'm convinced this will revolutionise low-budget film making."
Price has started a company, spreading the word on creating special effects on a shoestring in order to "make a film that should feel like it cost several million" but costs next to nothing.
His next film, Thunderchild, a cross between Alien and The Dam Busters, is set onboard a Handley Page Halifax bomber in the Second World War. "One set, seven actors and a creature," says Price. Alastair Kirton, who played Colin, will star as one of the gunners. While financing is secured Price is preparing to shoot a quick film at Christmas, "with or without financial backing", about a negligent father who crashes his son's funeral and steals the coffin. "Unlike Colin and Thunderchild, there aren't any monsters, but like those movies it is a story about ordinary people in extraordinary circumstances which I find very interesting."
Blame it on Rio
Ever wanted to sing like Rio Ferdinand? How about Michael Caine? A forthcoming installation at Peckham Space will offer a chance to perform karaoke numbers in the style of local heroes including John Galliano, Jo Brand, Chris Eubank and Thomas Tilling, the inventor of the bus-stop. The American artist Jessica Voorsanger will transform the gallery into a karaoke den complete with bar, stage, glitterball and costumes. Songs include Simon and Garfunkel's "The Boxer" (Eubank) and Lady Gaga's "Monster" (Boris Karloff). Ashley Walters, once of So Solid Crew, will also be honoured. However, a spokesman says, "we weren't able to use one of his songs. It's not exactly a positive take on Peckham."
'Storm' still gets Minchin animated
Is it a poet? Is it a comedian? Is it the missing member of The Cure? Tim Minchin has never been easy to categorise; now the singing stand-up is turning to film. On 18 November, the Encounters Film Festival in Bristol will premiere Storm, a nine-minute animation based on one of his best-loved routines. Minchin first performed the beat poem about an irritating dinner-party guest with a fairy tattoo and determinedly alternative views at the Royal Festival Hall, two years ago. The film lays Minchin's increasingly ranty couplets – "Conversation is initially bright and light-hearted/ But it's not long before Storm gets started" – over a jazzy beat and DC Turner's bold and apocalyptic imagery. Minchin, the "comedy rock superstar" will be back on tour in the UK in December, this time with a 55-piece orchestra.
Gym'll fix it
There is much to like in The Social Network, David Fincher's retelling of the founding of Facebook. The stand-out star is Andrew Garfield, who plays Eduardo Saverin. Garfield, a 27-year old from Surrey, is hot property. I interviewed him more than two years ago, about Hollywood's love affair with British actors. "It feels like there's a real excitement about British actors. Maybe it's the training we go through", he said. "I think of it in this way. English actors go to drama school, or they try to, and American actors go to the gym." Simple. Though now Garfield has been cast as Spider-Man, he may need to join a gym too.
First-night Nerve
To the bijou Baron's Court Theatre for the UK premiere of Nerve. Adam Szymkowicz's double hander about a nightmarishly neurotic couple of internet daters is sharp, heartfelt and very, very funny. At 33, the graduate of Juilliard and Columbia has written 27 plays. Nerve, his graduate thesis, has shades of Neil LaBute in its twisted take on Manhattan romance. One to watch.
Join our commenting forum
Join thought-provoking conversations, follow other Independent readers and see their replies