The Diary of a Teenage Girl star Bel Powley: We're not promoting under age sex in the film
The film has been accused of glorifying sex with minors, but its leading star says the movie's portrayal of sexuality is much more nuanced than that
Daisy Wyatt
Sunday 26 July 2015 17:26 Comments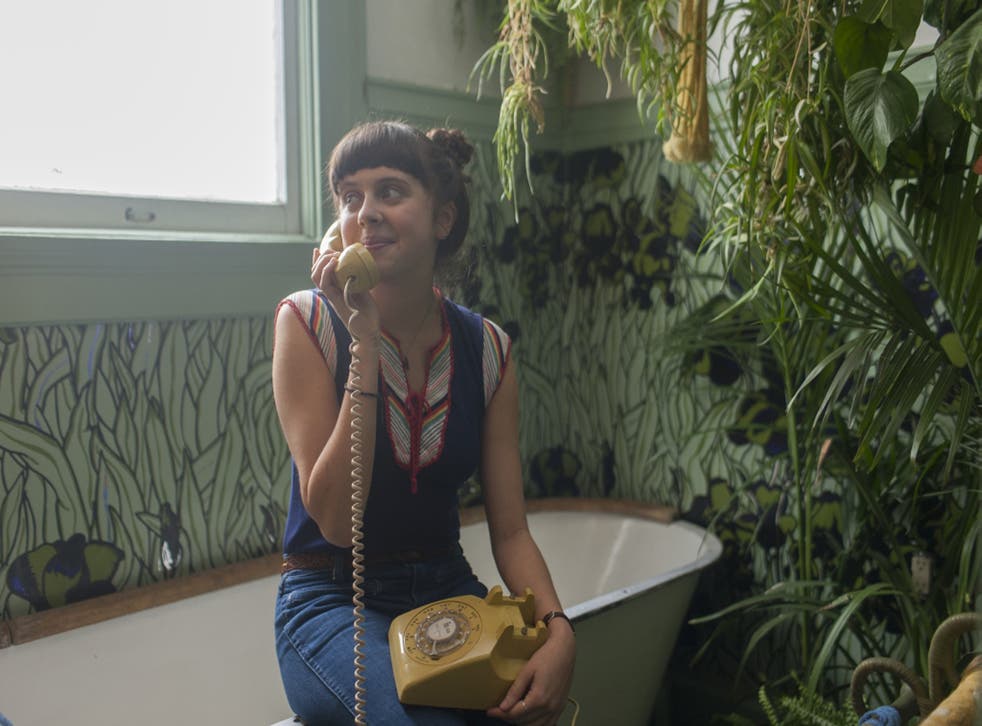 The Diary of a Teenage Girl is a coming of age film about a 15-year-old discovering her sexuality, but the movie has been at the centre of controversy after being given a "disappointing" 18 certificate by an all-male British Board of Film Classification panel.
The film follows school girl Minnie, played by British actress Bel Powley, who becomes obsessed with her sexual feelings after her mother's 35-year-old boyfriend has sex with her.
Despite only showing one scene of full frontal nudity, in which Minnie is standing alone in front of a mirror, the film has been given an 18 rating due to scenes of "strong sex" and a storyline that involves underage sex with a minor.
Some have claimed the film glorifies paedophilic tendencies, but lead star Powley firmly disagrees.
"Obviously we're not trying to promote an under-age girl sleeping with a man 20- years her senior. The story isn't about that relationship. It's about Minnie's coming of age, about her discovering her sexuality," she told The Telegraph.
She added the film gives a rare portrayal of a teenage girl's true sexual feelings, something that is not often honestly discussed on screen.
"Growing up, all I would see in movies was either the virginal princess waiting for her Prince Charming; the slut who slept with loads of people then got punished for it; or the asexual, geeky, sarcastic girl. I remember watching those films and thinking, 'I'm not like that. Does that make me a freak?'"
The film's writer, director and producer, who are all women, appealed for the movie to be given a 15 certificate, but the decision was overruled by the BBFC.
Director Marielle Heller expressed her disappointment given the number of films that "tell boys that whatever they feel sexually is normal".
"The media has endlessly told teenage girls that boys are the only ones who are going to want sex. Girls are going to be the ones that don't want it. Nobody tells a girl what it's like if you want to have sex," she said.
Access unlimited streaming of movies and TV shows with Amazon Prime Video Sign up now for a 30-day free trial
Sign up
"If you're a teenage girl that wants to have sex, there's still this thing of feeling like a freak because everything you've ever read or seen tells you – you shouldn't want it."
Filmmaker have also pointed out that other titles such as Fish Tank and The Reader, which feature similar storylines of underage sex, were both given a 15 rating.
Starring Alexander Skarsgard and Kristen Wiig, The Diary of a Teenage Girl is 23-year-old British actress Powley's first major leading role in a film.
The Diary of a Teenage Girl is released in the UK on US on 7 August.
Register for free to continue reading
Registration is a free and easy way to support our truly independent journalism
By registering, you will also enjoy limited access to Premium articles, exclusive newsletters, commenting, and virtual events with our leading journalists
Already have an account? sign in
Join our new commenting forum
Join thought-provoking conversations, follow other Independent readers and see their replies