The Revenant: Gritty new posters show Leonardo DiCaprio and Tom Hardy looking seriously moody
DiCaprio is already being tipped for an Oscar for his performance as a betrayed fur trapper
Jess Denham
Monday 02 November 2015 16:39 Comments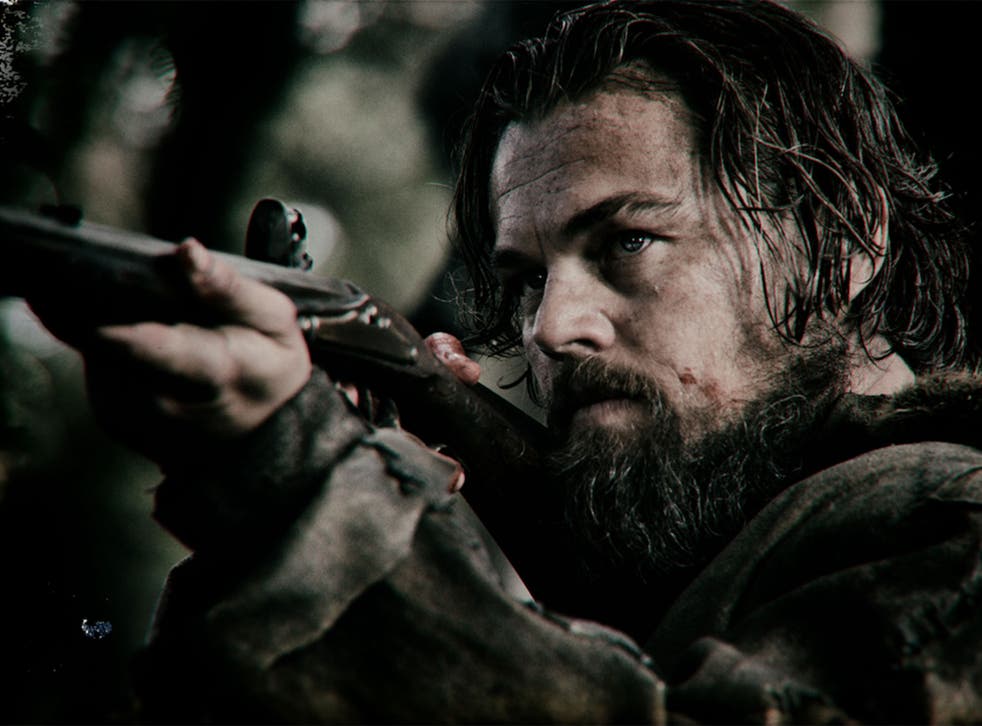 Two moody, gritty posters for upcoming movie The Revenant have been released, showing Leonardo DiCaprio and Tom Hardy with fierce determination in their eyes.
Oscar-winning director Alejandro Gonzalez Inarritu put his cast and crew through unbelievably tough shooting conditions to tell the true story of 19th century fur trapper Hugh Glass, who was left for dead by his comrades after a bear attack and forced to battle for survival in the wilderness.
Cinema-goers are expecting a powerfully visceral tale of betrayal, grief and redemption, with the first trailer hinting at a seriously intense ride.
Cinematographer Emmanuel Lubezki shot The Revenant entirely in natural light, while DiCaprio displayed his commitment by sleeping in an animal carcass, eating raw bison and going for regular swims in frozen rivers.
"I was enduring freezing cold and possible hypothermia constantly," he said last month. "What we were trying to pull off was so incredibly ambitious and Gonzalez is vigilant and incredibly specific about what he wants up on screen, and he won't accept anything less."
The Revenant arrives in UK cinemas on 15 January 2016.
Register for free to continue reading
Registration is a free and easy way to support our truly independent journalism
By registering, you will also enjoy limited access to Premium articles, exclusive newsletters, commenting, and virtual events with our leading journalists
Already have an account? sign in
Join our new commenting forum
Join thought-provoking conversations, follow other Independent readers and see their replies