The Revenant: Leonardo DiCaprio addresses those ridiculous bear rape rumours
'It's absurd. Absurd.'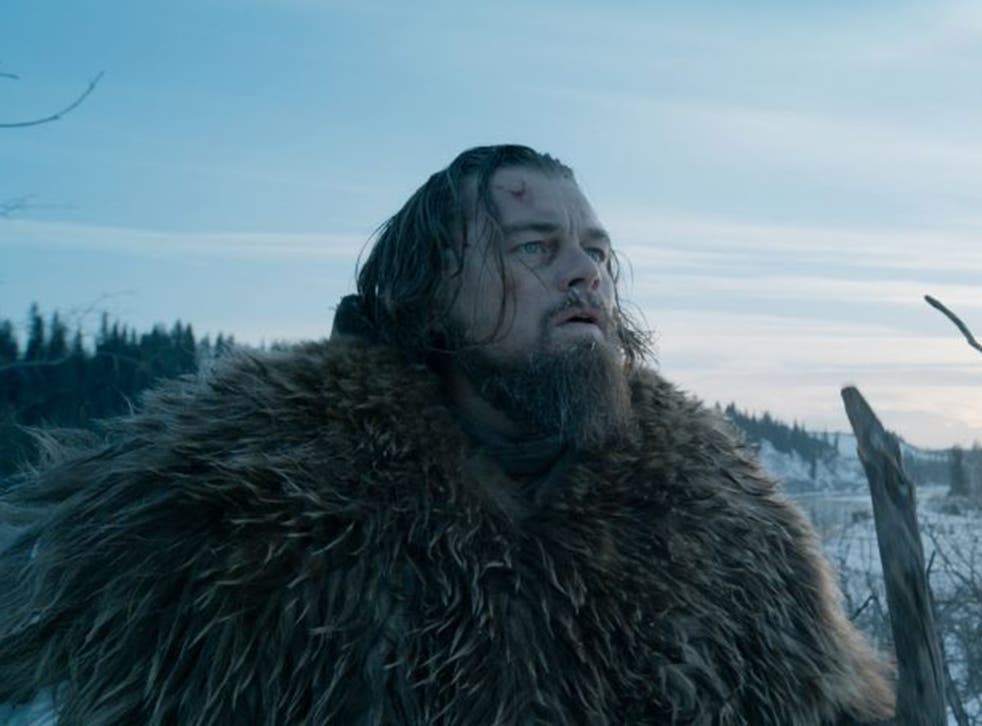 "Leonardo DiCaprio breaks his silence on The Revenant bear rape" is not a sentence anyone ever expected to read, but the actor has finally been asked the question we all knew was coming and given his verdict on the month's strangest rumour.
DiCaprio plays 19th century fur trapper Hugh Glass in the upcoming wilderness adventure from Alejandro G Inarrritu and one major scene sees his character brutally mauled by a bear.
Shortly after the first screenings took place, film journalist Roger Friedman wrote on his blog that the bear "flips DiCaprio over on his belly and molests him - dry humps him actually - as he nearly devours him".
This became the following on the widely-read Drudge Report:
"The explicit moment from Oscar-winning director Alejandro Inarritu has caused maximum controversy in early screenings. Some in the audience escaped to the exits when the Wolf of Wall Street met the Grizzly of Yellowstone.
"The story of rural survivalism and revenge reaches new violent levels for a mainstream film. The bear flips Leo over and thrusts and thrusts during the explicit mauling.
"He is raped — twice!"
"Not to be outdone, DiCaprio rips open a horse and sleeps naked in its carcass!"
Predictably, the story spread like wildfire on social media, leading studio Fox to publicly deny it in a statement confirming that the bear in question is a female who attacks Glass because she "feels he might be threatening her cubs".
"There is clearly no rape scene with a bear," it read.
So what does DiCaprio make of accusations that he is so desperate for an Oscar that he would sign up to be "raped by a bear" in a movie?
"I have no idea where these ridiculous things come from and what you do when you hear stuff like that?" he told E! News. "It's absurd. It's absurd."
DiCaprio recently described The Revenant as "his most difficult film" and told Yahoo! that the bear attack scene will be "one of the most immersive experiences audiences will ever have with what it would be like to come face-to-face with an animal of that magnitude that is incredibly primal".
The Revenant arrives in UK cinemas on 15 January.
Register for free to continue reading
Registration is a free and easy way to support our truly independent journalism
By registering, you will also enjoy limited access to Premium articles, exclusive newsletters, commenting, and virtual events with our leading journalists
Already have an account? sign in
Register for free to continue reading
Registration is a free and easy way to support our truly independent journalism
By registering, you will also enjoy limited access to Premium articles, exclusive newsletters, commenting, and virtual events with our leading journalists
Already have an account? sign in
Join our new commenting forum
Join thought-provoking conversations, follow other Independent readers and see their replies