Thor: Ragnarok spoilers given away by TV host, Chris Hemsworth unimpressed
'You can't give that away'
Jack Shepherd
Wednesday 18 October 2017 10:10 Comments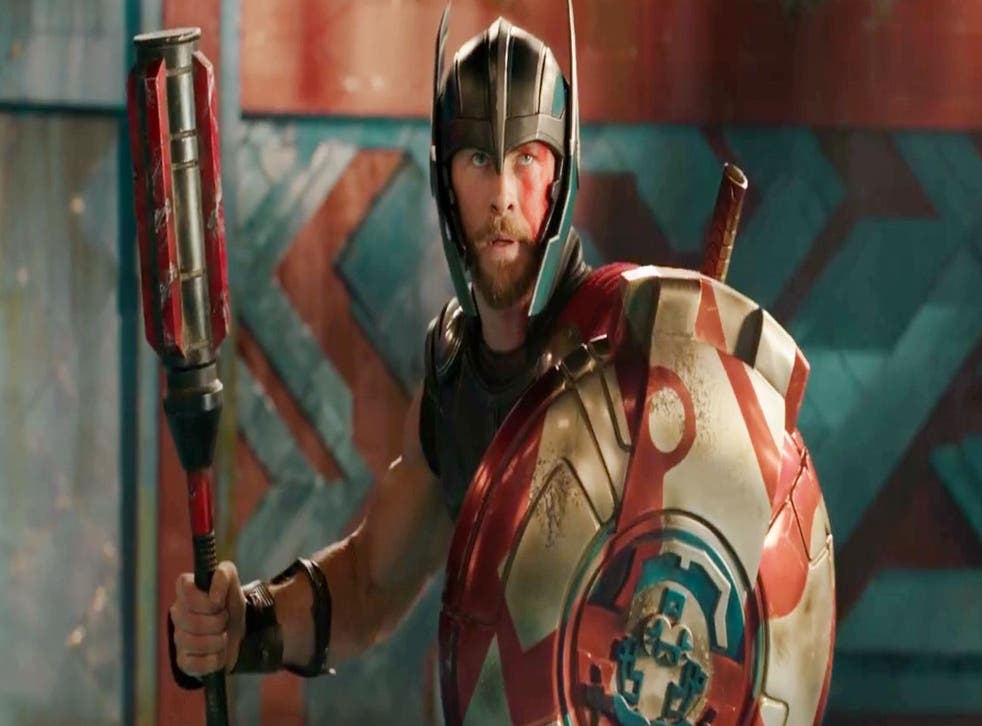 While Marvel Studios has been watertight on releasing Thor: Ragnarok, others have been less so.
First, there was Hulk actor Mark Ruffalo, who accidentally live-streamed the first 20 minutes of the world premiere on Instagram.
Now, an Australian TV host has revealed a key plot-point from the upcoming blockbuster, leading to a rather embarrassed Chris Hemsworth trying to cover up the gaff.
**Spoilers for Thor: Ragnarok ahead, click away now if you have not seen the film, may we suggest perusing what the critics are saying on Twitter?**
27 films to look out for in the first half of 2018

Show all 27
During an interview with The Project, a reporter asked Hemsworth and Ruffalo about Cate Blanchett's character Hela, referring to the Goddess of Death as Thor's sister on multiple occasions.
Unbeknownst to the reporter, knowledge of Hela's relationship to Thor has not been revealed to the general public — in the comics, Hela is Loki's daughter and Thor's niece.
"You can't say it's his sister, you can't give that away," Hemsworth said, Ruffalo adding: "ixnay on the istersay." Watch the interview below, the spoiler moment happening around the 6:20 mark.
Thor: Ragnarok reaches cinemas 24 October. Read the critical reactions so far here.
Register for free to continue reading
Registration is a free and easy way to support our truly independent journalism
By registering, you will also enjoy limited access to Premium articles, exclusive newsletters, commenting, and virtual events with our leading journalists
Already have an account? sign in
Join our new commenting forum
Join thought-provoking conversations, follow other Independent readers and see their replies