Toy Story: Tom Hanks gets his brother Jim to voice Woody for him when he has better things to do
Not the 'only sherriff in this town' after all, then
Jess Denham
Thursday 15 October 2015 09:31 Comments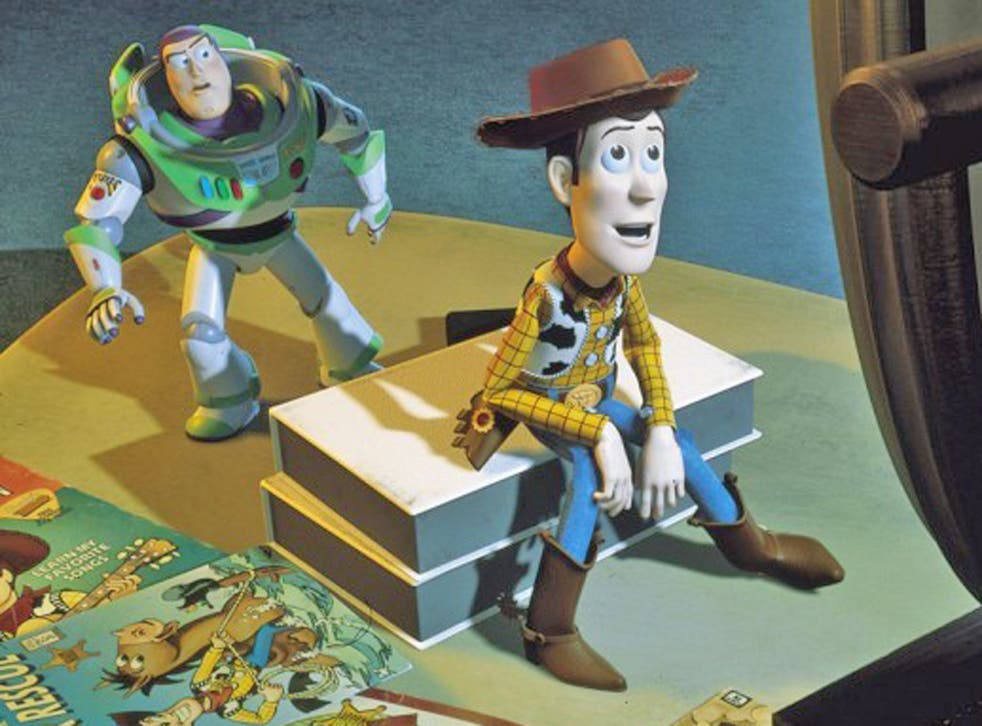 Woody the cowboy might spend a good part of the Toy Story films insisting that there's "only room for one sheriff in this town", but it turns out Buzz Lightyear's bestie has not been completely honest with us.
Tom Hanks has been voicing the character since the franchise first began in 1995 and it might seem impossible that anyone could replace him. But being a busy man with two Oscars to his name means that sometimes, Hanks just ain't got the time, which is where his "favourite deputy", brother Jim, comes in.
Chat show host Graham Norton brought up this cheeky secret back in 2011, with The Huffington Post unearthing the clip recently to remind us of the "childhood lie" we may not be aware of.
Norton whips out a Woody doll and asks Hanks if its voice is his, to which the actor responds: "No, it's my brother Jim. There are so many computer games and video things and Jim just works on those all year long."
That's right, whenever Hanks had better things to do than go into Toy Story mode, he'd simply say, "Get my brother Jim". To be fair to Jim, he is an actor too and his IMDB credits prove that he has done more than his fair share of Woody voicing over the years.
Toy Story films

Show all 9
Before this all gets too much, rest assured that Tom keeps the movies for himself, and will be returning for Toy Story 4. The long-awaited fourth instalment has been pushed back a year, with a scheduled release date of 13 July 2018.
Director John Lasseter hinted earlier this year that the storyline will focus on a blossoming romance between Woody and Bo-Peep, inspired by his wife Nancy.
Register for free to continue reading
Registration is a free and easy way to support our truly independent journalism
By registering, you will also enjoy limited access to Premium articles, exclusive newsletters, commenting, and virtual events with our leading journalists
Already have an account? sign in
Join our new commenting forum
Join thought-provoking conversations, follow other Independent readers and see their replies