Transformers 5: Reviews round-up as The Last Knight hits cinemas
Critics are not holding back in their damning of Michael Bay's fifth film in the franchise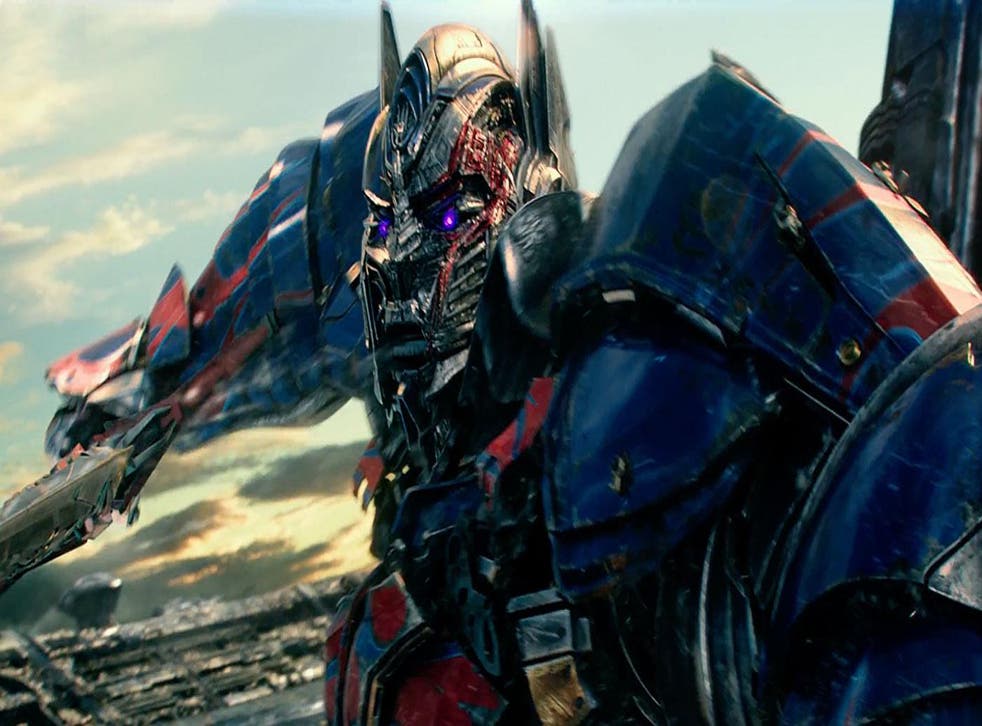 The new Transformers film has been screened to critics - and their verdicts are near unanimous in the mauling of Michael Bay's latest.
Transformers: The Last Knight is the franchise's fifth outing with returning star Mark Wahlberg joined by the likes of Josh Duhamel, Laura Haddock and, yes, Anthony Hopkins who earlier this year compared Bay to Martin Scorsese.
Plot-wise, the two hour 29-minute long film delves into "the hidden history of Transformers on Earth."
Overall, and perhaps unsurprisingly, it's a sea of one-star reviews for the film with just one critic championing Bay's directorial style as more skilled than anything on display in Fast & Furious and recent flop The Mummy.
Films to get excited about in 2017

Show all 13
The Independent - Geoffrey Macnab - 2 stars
"The holy grail for Bay is surely to keep on going with the Transformers movies until he finally comes up with one that makes a modicum of sense."
The Guardian - Peter Bradshaw - 1 star
"The prominent action-movie maestro Michael Bay has given us the fifth movie in the Transformers toy-retail film franchise. Or maybe it is the 45th... We're talking about the same steroidal infantilism as the previous four films, the same epic of tinnitus-inducing pointlessness that audiences have come to love or hate or sullenly wait to be over."
The Hollywood Reporter - Frank Scheck
"The good news about the latest Transformers movie is that - spoiler alert! - the world gets saved at the conclusion. The bad news is that it leaves the opportunity for more Transformers movies."
Entertainment Weekly - Leah Greenblatt
"Monster metal, mass destruction, Anthony Hopkins saying "dude." This is your brain on Michael Bay - a cortex scramble so amped on pyro and noise and brawling cyborgs it can only process what's happening on screen in onomatopoeia: Clang! Pew-pew! Kablooey! (Which, to be fair, does cover about 80 percent of the script.)"
Den of Geek - Ryan Lambie - 1 star
"Beyond it lies nothing: no emotion, no meaning - just a computer-generated void. The end, perhaps, of cinema itself."
Access unlimited streaming of movies and TV shows with Amazon Prime Video Sign up now for a 30-day free trial
Sign up
Metro - Harry Redhead - 1 star
"Maybe I'm not quite the target market for Bay's bearing of his soul, but if you'd rather not feel like you just witnessed and assisted in your own mugging, I'd see something else."
The Telegraph - Robbie Collin - 4 stars
"Critics aren't supposed to get excited about Transformers films, because they're garish, pandering, chaotic, materialistic, hawkish and salacious – as if these are necessarily bad things - and just generally out to tear down the septième art as we know it. Well, sorry: if you're not staggered by the technique on display here - the stuff that sets Bay's work miles above the Fast & Furiouses, X-Men: Apocalypses and Tom Cruise-chasing Mummies of this world - you're not paying attention."
Register for free to continue reading
Registration is a free and easy way to support our truly independent journalism
By registering, you will also enjoy limited access to Premium articles, exclusive newsletters, commenting, and virtual events with our leading journalists
Already have an account? sign in
Register for free to continue reading
Registration is a free and easy way to support our truly independent journalism
By registering, you will also enjoy limited access to Premium articles, exclusive newsletters, commenting, and virtual events with our leading journalists
Already have an account? sign in
Join our new commenting forum
Join thought-provoking conversations, follow other Independent readers and see their replies