1 graph that shows how expensive it's getting to go the cinema
The average price of cinema admission in the UK has risen from £4.87 in 2006 to £7.17 in 2015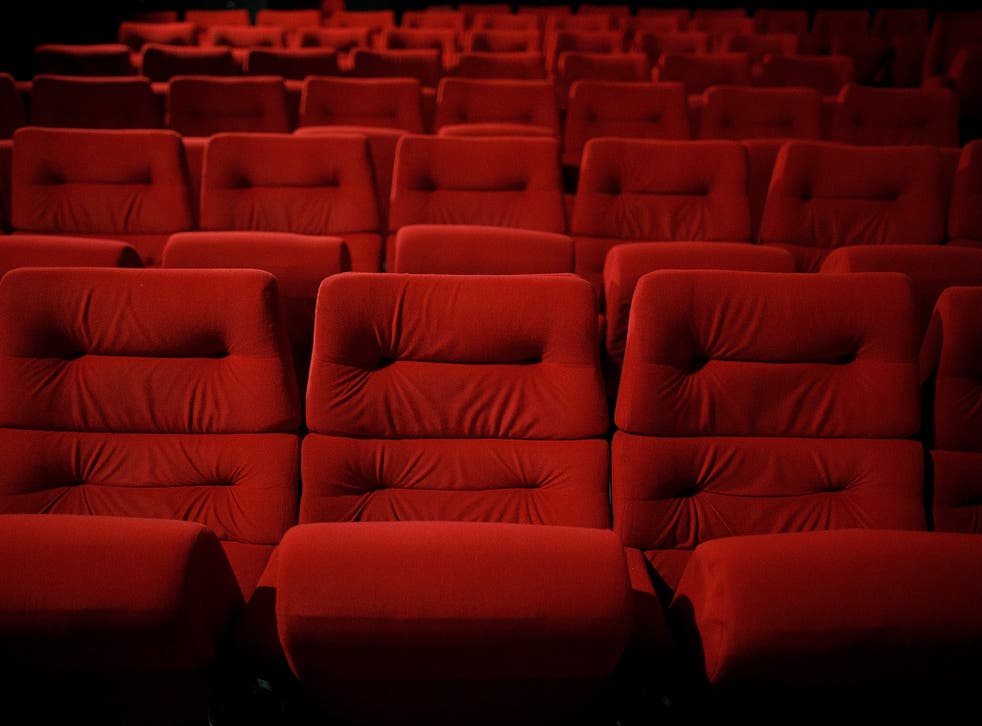 The price of a cinema ticket continues to climb even higher, increasing over 7 per cent in the last year alone, despite very low rates of UK inflation.
According to data released on Thursday by the BFI, the average price of cinema admission in the UK has risen from £4.87 in 2006 to £7.17 in 2015 – it shows an increase of 48.25 per cent over the decade.
The actual cost to consumers is higher than this because the average ticket price figure is calculated by dividing box office profits by the number of tickets sold. It therefore includes special deals such as buy-one-get-one-free and daytime discounts, which has a distorting effect.
Nonetheless, over that period gross takings at the UK box office are at their highest ever: £1.24 billion, representing a 63 per cent rise since 2006. In addition, five films earnt more than £40 million in 2015, compared to just one the year before. The domination of these blockbusters means that the takings of the five highest grossing films made up 30 per cent of the UK box office total.
The highest grossing film released in 2015 was Star Wars: The Force Awakens (£114 million), the second highest was Spectre (£94.7 million), followed by Jurassic World (£64.5 million). The highest grossing film in 2014 was The Hobbit: The Battle of the Five Armies, which took £40.3 million at the UK box office.
The market share of films with US studio backing that still qualify as UK productions more than tripled in the last year, to a total of 33.9 per cent of the entire box office takings. This is in part attributable to tax breaks that were introduced last year, allowing international companies to claim tax relief of 25 per cent payable towards the cost of production. But despite a relative fall from last year, the market share of independent UK films in 2015 was 11 per cent, the third highest in 15 years.
The number of cinema admissions rose to 171.9 million, the highest since 2012, after a slump. However, according to statistics provided by the Cinema Advertising Association/Rentrak EDI, this remains a tiny figure compared to the UK's peak of 1.6 billion admissions in 1946.
Amanda Nevill, CEO of the BFI, said in a statement: "With spend from film production over £1.4 billion, audiences flocking to cinemas and UK box office topping £1.2 billion for the first time, today's numbers show a golden age of British film continuing – and underlines film's important contribution to the UK economy.
Zygi Kamasa, head of Lionsgate UK, told The Independent: "On the one hand, it's good to make an investment into cinema quality, but I do challenge whether the price is getting to the point where it could deter consumers from going to the cinema. It's now no longer the cheapest form of entertainment.
Access unlimited streaming of movies and TV shows with Amazon Prime Video Sign up now for a 30-day free trial
Sign up
"I would love to see some dynamic pricing introduced by the cinemas – we need a broader range of pricing for different consumers and different films. People shouldn't be paying the same price for Star Wars and The Hunger Games as they do for independent films."
Phil Clapp, chief executive of the Cinema Exhibitors' Association, added: "The report reflects an ongoing period of buoyancy in the UK cinema sector, something which we expect to a continue into this year and beyond. The increase in headline admissions and box office confirm the huge popularity of cinema-going amongst the public
Highest-grossing films of all time - ranked

Show all 10
"The increase in average ticket prices reflects both the increasing willingness of audiences to pay for a range of upgrades and premium experiences, such as digital 3D cinema and VIP seating as well as the economic realities of modern cinema operation. The sector has done all it can to insulate customers from increasing costs and continues to offer discount schemes such as the popular Meerkat Movies scheme. But these increases reflect a period of unprecedented investment by the UK cinema operators in the cinema experience, alongside significant increases in key operating costs such as staffing, utilities and business rates."
Register for free to continue reading
Registration is a free and easy way to support our truly independent journalism
By registering, you will also enjoy limited access to Premium articles, exclusive newsletters, commenting, and virtual events with our leading journalists
Already have an account? sign in
Register for free to continue reading
Registration is a free and easy way to support our truly independent journalism
By registering, you will also enjoy limited access to Premium articles, exclusive newsletters, commenting, and virtual events with our leading journalists
Already have an account? sign in
Join our new commenting forum
Join thought-provoking conversations, follow other Independent readers and see their replies