Will Smith's Independence Day character's fate revealed, and the prognosis isn't good
Well, this is harsh. 
Clarisse Loughrey
Monday 14 December 2015 11:23 Comments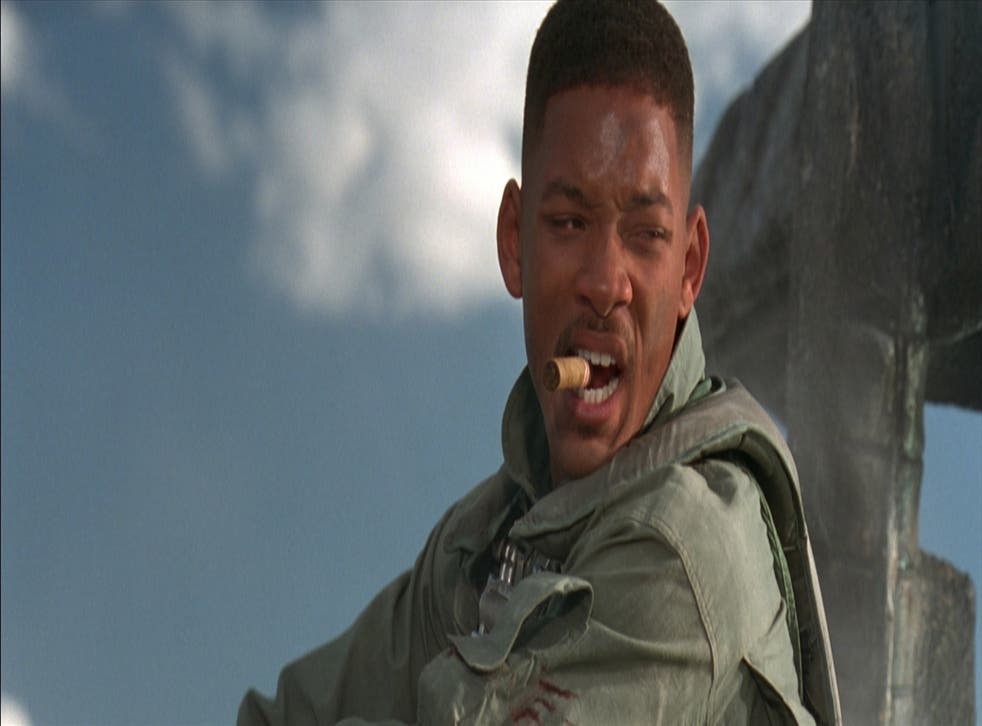 If you've not already been made painfully aware of the fact the first trailer for Independence Day: Resurgence has dropped, a quick look over the comments will basically sum up the whole thing with one question, "Where's Will Smith?"

Well, the website for the sequel has took it upon itself to answer that question for us baffled fans. He's dead. So very dead. Mocked-up as an educational site on the great "War of 1996", a timeline hits 27 April 2007 with the news that the beloved Col. Hiller (Smith's character) died this day while "test piloting the ESD's first alien hybrid fighter"; part of the Earth-adopted alien technology the sequel promises to set against this second wave of extraterrestrial threat. 

The entry notably ends with, "He is survived by his wife Jasmine and son Dylan." Both Jasmine (Vivica A. Fox) and Dylan Hiller (Jessie Usher) appear in Resurgence, with Dylan reportedly taking a central role, as the trailer suggests he may be following in his father's footsteps and taking to the skies to stop the alien horde. 
 

Considering everyone's distress at Smith's absence from the movie, it was inevitable the film was going to have to consider how Hiller's fate would conveniently prevent him from taking part in the defence plan against a second invasion.
Blowing him up in a test mission was maybe just a little on the brutal side, though. Could he have at least died offscreen as one of the first, noble casualties of the second war? Is this the end an international hero really deserves?
Independence Day USA: Best films that feature Fourth of July

Show all 6

Negotiations for Smith's return reportedly collapsed after the star asked for a staggering $50 million to shoot both planned sequels back-to-back, which Fox declined. It didn't turn out to be too much of a hitch in the production, though, as director Roland Emmerich and producer Dean Devlin had already drafted two separate screenplays for the film, with The Amazing Spider-Man writer James Vanderbilt also developing both simultaneously.
One kept Smith as the hero, the other removed his presence. It's clear that they were hoping Smith would return, but still realised the actor wasn't keen for a sequel; maybe Hiller's abrupt fate is their own form of sneaky, inconsequential revenge? Was someone quietly cackling to themselves as they wrote that website entry?
Register for free to continue reading
Registration is a free and easy way to support our truly independent journalism
By registering, you will also enjoy limited access to Premium articles, exclusive newsletters, commenting, and virtual events with our leading journalists
Already have an account? sign in
Join our new commenting forum
Join thought-provoking conversations, follow other Independent readers and see their replies