Will there be blood on the red carpet? Twilight couple Robert Pattinson and Kristen Stewart go head to head for the Palme d'Or
'On the Road' will be keenly awaited as the first film adaptation of Kerouac's classic book
Nick Clark
Friday 20 April 2012 07:46 Comments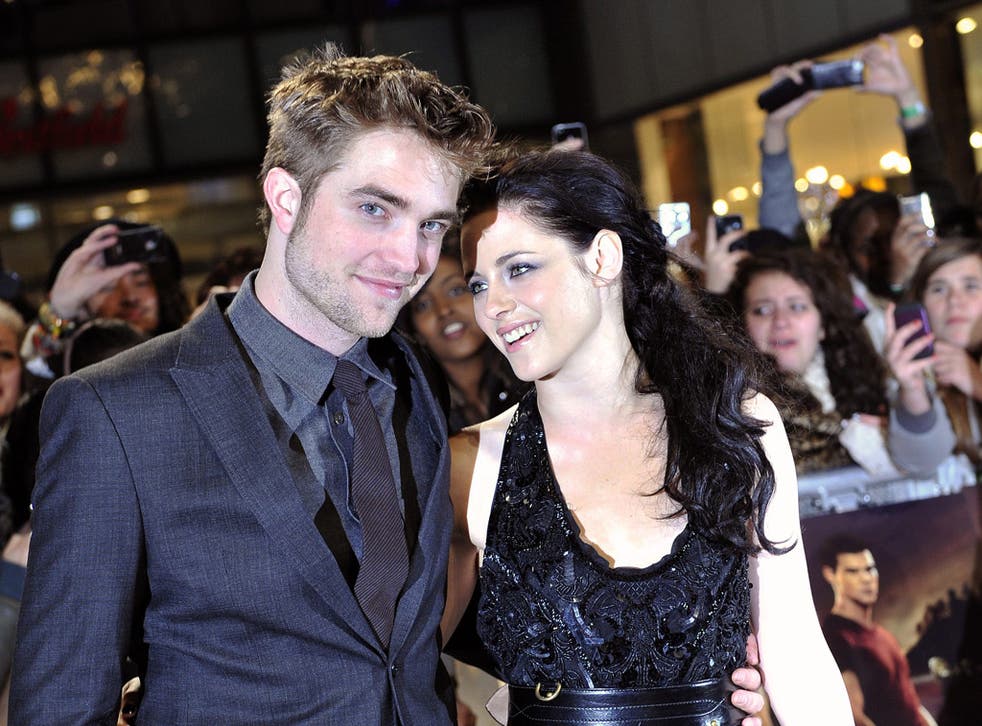 Twilight stars Robert Pattinson and Kristen Stewart will have to put the romance on ice next month as their latest films go head-to-head for one of the most prestigious prizes in European film.
A couple off-screen as well as in the blockbuster vampire franchise as Edward and Bella, they star in separate films that were yesterday named in competition for the Palme d'Or at the 65th Cannes Film Festival.
Among their rivals in a year when "American cinema is back in force" – to quote Cannes director Thierry Fremaux – will be a lone British film. Ken Loach secured a record-breaking 11th entry into the festival's official selection with The Angels' Share.
Pattinson, a 25-year-old Londoner, stars as a billionaire in Cosmopolis, while his American girlfriend appears as Marylou in the long-awaited adaptation of Jack Kerouac's On The Road. For either actor, a Palme d'Or-winning film would be a welcome addition to the CV as they seek to win critical approval for their careers outside the teen-friendly Twilight series.
Pattinson has the better chance, according to the bookmakers, who put Cosmopolis at 7/1. The film is directed by David Cronenberg, whose son will also be at Cannes this year. His debut film Antiviral will compete for the Un Certain Regard prize.
On the Road, however, will be more keenly awaited by many, as the first film adaptation of one of the defining works of the Beat Generation. Kerouac's classic has sold over 10 million copies since it was published in 1957, but has never been seen on the big screen before.
Despite Loach's long-running love affair with Cannes, his Glasgow-based comedy is seen as the rank 100/1 outsider to pick up the prize, for which the favourite is Like Someone in Love, directed by Abbas Kiarostami.
The film festival opens on 16 May and runs for 11 days, featuring many films competing for other prizes and out of competition, as well as the Palme d'Or selection. Italian film director Nanni Moretti, who won the Palme d'Or for The Son's Room in 2001, is the head of the jury. The festival will open with Anderson's Moonrise Kingdom, which features Bruce Willis and Tilda Swinton, and close with Thérèse Desqueyroux to honour Claude Miller who died earlier this month.
Loach, who won the Palme d'Or for The Wind that Shakes the Barley in 2006 and the Jury Prize for Hidden Agenda in 1990 and Raining Stones three years later, said yesterday: "It may seem strange to say this, but it's a real surprise to be going to Cannes again this year. Cannes is the biggest event in world cinema. It's a privilege to be asked."
Register for free to continue reading
Registration is a free and easy way to support our truly independent journalism
By registering, you will also enjoy limited access to Premium articles, exclusive newsletters, commenting, and virtual events with our leading journalists
Already have an account? sign in
Join our new commenting forum
Join thought-provoking conversations, follow other Independent readers and see their replies