Justice League director Zack Snyder steps down after daughter's suicide
Avengers director Joss Whedon has stepped in to shoot additional scenes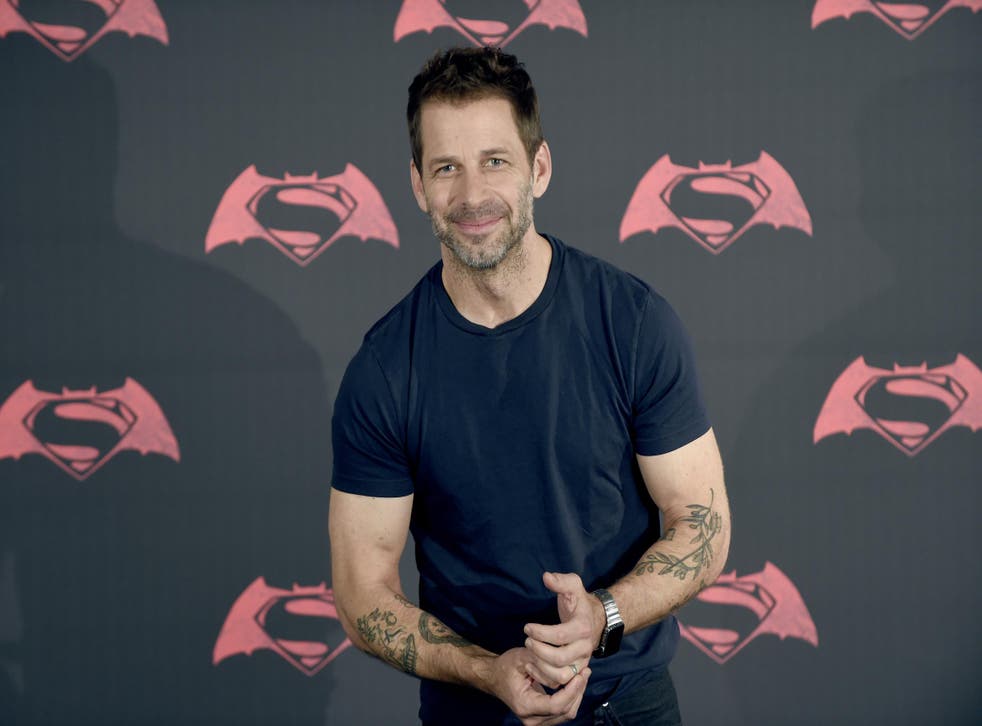 Zack Snyder has stepped down as director of DC film Justice League following his daughter's death by suicide in March.
The filmmaker has decided "to take a step back from the movie" explaining: "[I want to] be with my family, be with my kids, who really need me."
Batman v Superman director Snyder told The Hollywood Reporter that he's stepping away from the superhero mash-up which is currently in post-production, alongside his producer wife Deborah Snyder. Their daughter, Autumn, died by suicide in March aged 20 with the Snyders putting the film on a two-week break to deal with the tragedy.
Overseeing the film through its next stages will be Avengers filmmaker Joss Whedon who was announced as joining the DC universe as director of an upcoming film focused on character Batgirl. He will reportedly shoot additional scenes and is expected to ensure the film is released on its scheduled 17 November release date.
Speaking to THR alongside his wife, Snyder explained how he was initially eager to return to Justice League which stars Ben Affleck, Henry Cavill, Jason Momoa, Ezra Miller and Wonder Woman star Gal Gadot.
"In my mind, I thought it was a cathartic thing to go back to work, to just bury myself and see if that was the way through it The demands of this job are pretty intense. It is all-consuming. And in the last two months, I've come to the realisation … I've decided to take a step back from the movie to be with my family, be with my kids, who really need me. They are all having a hard time. I'm having a hard time."
Snyder continued: "Here's the thing, I never planned to make this public. I thought it would just be in the family, a private matter, our private sorrow that we would deal with. When it became obvious that I need to take a break, I knew there would be narratives created on the internet. They'll do what they do.
33 Superhero films set for release between 2016 and 2020

Show all 34
"The truth is … I'm past caring about that kind of thing now. I want the movie to be amazing, and I'm a fan, but that all pales pretty quickly in comparison. I know the fans are going to be worried about the movie, but there are seven other kids that need me. In the end, it's just a movie. It's a great movie. But it's just a movie."
Warner Bros. Pictures president Toby Emmerich supported Snyder's decision, stating: "What they are going through is unimaginable, and my heart - our hearts - go out to them.
"The directing is minimal and it has to adhere to the style and tone and the template that Zack set," he continued. "We're not introducing any new characters. It's the same characters in some new scenes. He's handing the baton to Joss, but the course has really been set by Zack. I still believe that despite this tragedy, we'll still end up with a great movie."
The last time Warner Bros. had to deal with a tragedy during a film's production was after the untimely passing of Heath Ledger who played The Joker in 2008 Christopher Nolan film The Dark Knight.
Register for free to continue reading
Registration is a free and easy way to support our truly independent journalism
By registering, you will also enjoy limited access to Premium articles, exclusive newsletters, commenting, and virtual events with our leading journalists
Already have an account? sign in
Register for free to continue reading
Registration is a free and easy way to support our truly independent journalism
By registering, you will also enjoy limited access to Premium articles, exclusive newsletters, commenting, and virtual events with our leading journalists
Already have an account? sign in
Join our new commenting forum
Join thought-provoking conversations, follow other Independent readers and see their replies