The Nutcracker and the Four Realms: Meet ballerina Misty Copeland
Sarah Crompton on why the first black woman principal at American Ballet Theatre is an inspirational Disney princess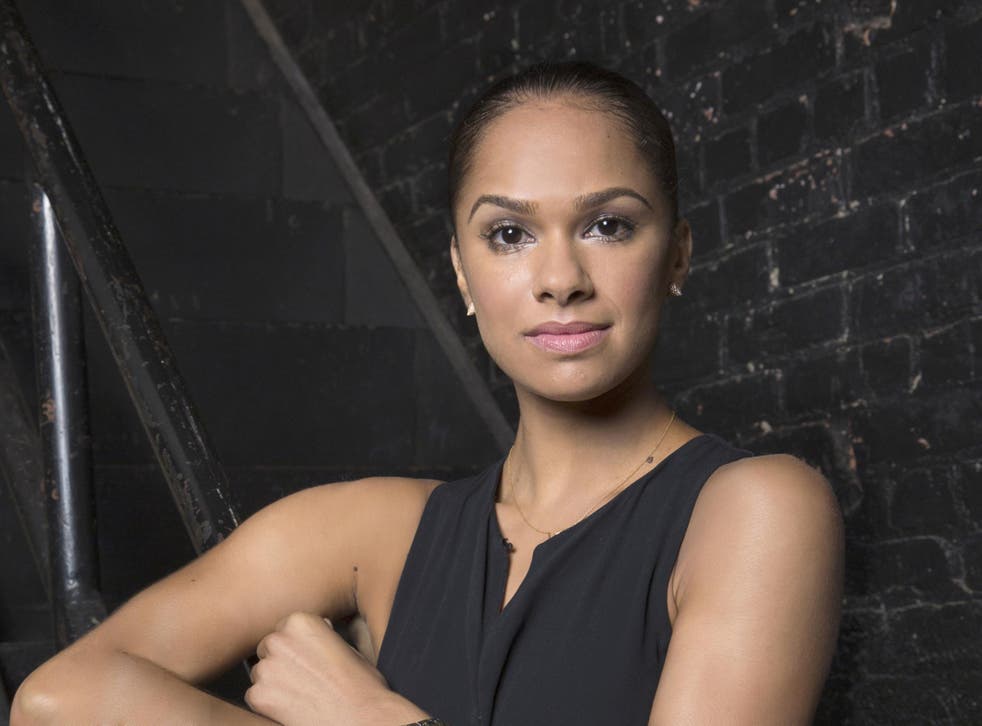 There couldn't be a better fairy tale ballerina for the modern age than Misty Copeland. She has overcome disadvantage and prejudice to fulfil her dream. No wonder Disney cast her as the ballerina princess in its new version of The Nutcracker and the Four Realms.
And it's no surprise Copeland said yes to the role. The 36-year-old, who is the first black woman principal at American Ballet Theatre (ABT) – one of the world's top ballet companies – has long seen her achievements as a beacon to inspire others and to increase black representation in her art.
"I just think it is special that as a black ballerina my character is going to live on forever in this film and eventually little kids are going to look at that and say 'oh that's what a ballerina looks like'," she said at the movie's US premiere on Monday.
This sits with the introduction to her autobiography Life in Motion: An Unlikely Ballerina, in which she describes her feelings about dancing The Firebird in a new version of the Stravinsky Ballet choreographed by Alexei Ratmansky in 2012.
"This is for the little brown girls," she writes, as she describes seeing herself, on a poster 24ft high, "exuding power and femininity as I stood en pointe." She adds: "My eyes filled with tears. In all my years of living in New York City, I had never seen a black woman on the façade of the Metropolitan Opera."
It is this kind of achievement that has made Copeland a poster girl for success, one who made the cover of Time magazine when she was appointed principal dancer in 2015 and then went on to interview President Obama for the publication. She has danced with Prince, become the face of Estée Lauder and is about to star in an episode of Sesame Street – all while fighting her way to the top of one of the toughest professions in the world.
Her story is all the more remarkable because her background was chaotic and difficult. She characterises her childhood as "packing, scrambling, leaving – often barely surviving" as her mother moved from home to home and husband to husband with Misty and her eventual five siblings in tow, ending up living in a motel.
Copeland found ballet via gymnastics, watching Nadia Comăneci on the TV – and then enrolling in a class run by Cindy Bradley in San Pedro, a working-class suburb of Los Angeles.
At the relatively late age of 13, she had found her calling. "I thought I was ugly and I was too skinny," she said recently. "My hands were so big; my legs were too long. And then when I went into the ballet world it was literally everything you should have to be a ballerina. It's a crazy thing. I went from feeling like I don't fit in… and I walk into this world and it was, like, 'Oh this is where I'm supposed to be'."
Access unlimited streaming of movies and TV shows with Amazon Prime Video Sign up now for a 30-day free trial
Sign up
In pictures: Misty Copeland

Show all 6
Despite her rapid success, things were not plain sailing. She became embroiled in a damaging and much publicised custody battle between her mother and Bradley, with whom she had lived. When she finally won a sought-after place at ABT she encountered inherent racism for the first time – in the corps de ballet, "I was a little brown-skinned girl in a sea of whiteness".
After she hit puberty late, she struggled with her weight and shape and was told she needed "to lengthen". And just as she won acclaim as a soloist, she had to battle with serious injury. Even now, although she wins constant acclaim for her dramatic roles, some critics query her classical technique, suggesting it just isn't good enough.
But she has fought on, winning friends and admirers and facing her detractors with an honesty and a directness that is rare in any sphere, let alone ballet.
"People ask: is she getting this opportunity just because she's had such a voice, and because she is black, or is she good enough to get the part,'" Copeland said last year. "All of these things can mess with you psychologically and emotionally. You'd think it would get easier over time, but for me it gets harder."
That's one reason why The Nutcracker and The Four Realms, directed by Lasse Hallström and Joe Johnston, with a cast including Keira Knightley, Mackenzie Foy, Helen Mirren and Morgan Freeman as Drosselmeyer, is so important. In featuring her in a specially choreographed pas de deux, opposite Sergei Polunin, it brings her to an audience far wider than the one who will see her when she dances with ABT.
"The ballet world is constantly talking about how we need more exposure, to bring more people in, but they don't want to change anything about it," she has said. "It doesn't work that way, something has to change and evolve."
And Misty Copeland is just the right ballerina to bring that change about.
The Nutcracker and The Four Realms is in cinemas from 2 November
Register for free to continue reading
Registration is a free and easy way to support our truly independent journalism
By registering, you will also enjoy limited access to Premium articles, exclusive newsletters, commenting, and virtual events with our leading journalists
Already have an account? sign in
Register for free to continue reading
Registration is a free and easy way to support our truly independent journalism
By registering, you will also enjoy limited access to Premium articles, exclusive newsletters, commenting, and virtual events with our leading journalists
Already have an account? sign in
Join our new commenting forum
Join thought-provoking conversations, follow other Independent readers and see their replies