Oscars 2015: Patricia Arquette wins Best Supporting Actress for Boyhood
Arquette was up against Laura Dern, Keira Knightley, Emma Stone and Meryl Streep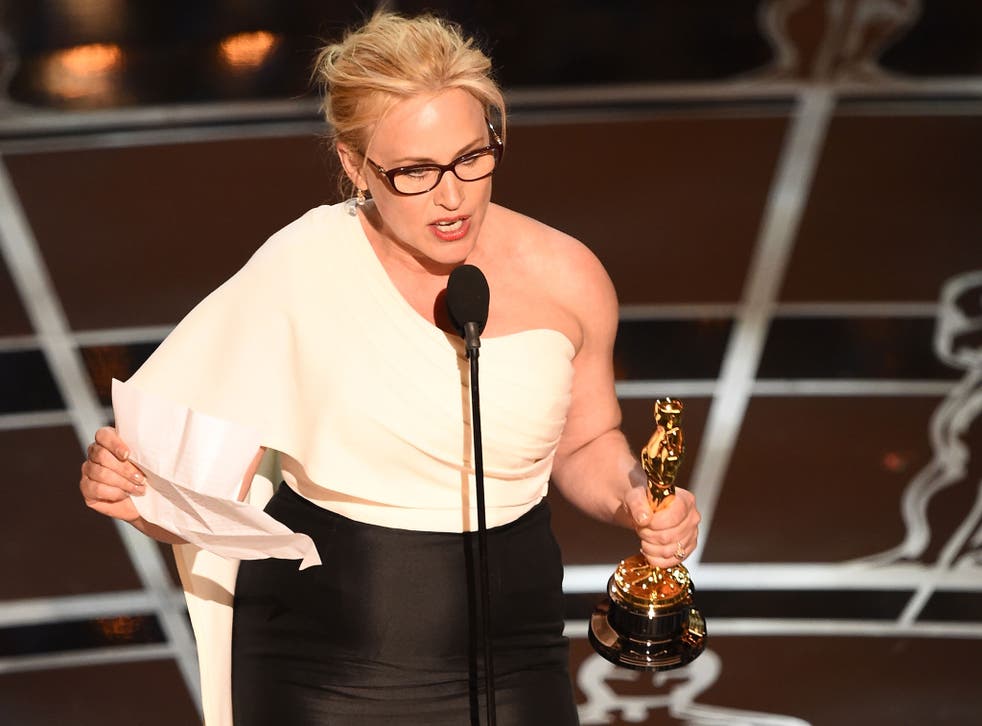 Patricia Arquette won the Oscar for Best Supporting Actress at the 2015 Academy Awards for her role in Boyhood, a victory that was 12 years in the making.
Arquette was filmed over a period of 12 years, from the ages of 33 to 45, for Boyhood, in which she plays the mother of Mason. The film follows Mason from the age of 5, documenting the trials of growing up. The film was directed by Richard Linklater.
The Oscar is the fourth major award Arquette has won for her performance in Boyhood, as she also claimed the Golden Globe, Screen Actors Guild award and the Bafta.
Oscars 2015: Red carpet roundup

Show all 38
Speaking backstage after her acceptance speech, in which she made an impassioned plea for equal rights in the US, Arquette said: "We talk about equal rights for women in other countries... we don't have equal rights for women in America because when they wrote the constitution, they didn't write it for women."
Arquette beat out Laura Dern (Wild), Keira Knightley (The Imitation Game), Emma Stone (Birdman) and Meryl Streep (Into the Woods) to claim the Oscar.
Register for free to continue reading
Registration is a free and easy way to support our truly independent journalism
By registering, you will also enjoy limited access to Premium articles, exclusive newsletters, commenting, and virtual events with our leading journalists
Already have an account? sign in
Register for free to continue reading
Registration is a free and easy way to support our truly independent journalism
By registering, you will also enjoy limited access to Premium articles, exclusive newsletters, commenting, and virtual events with our leading journalists
Already have an account? sign in
Join our new commenting forum
Join thought-provoking conversations, follow other Independent readers and see their replies