About Elly, Asghar Farhadi, 118 mins, 12A; Hope Springs, David Frankel, 100 mins, 12A; ParaNorman, Chris Butler, 93 mins, PG
A holiday on the beach can be a real nailbiter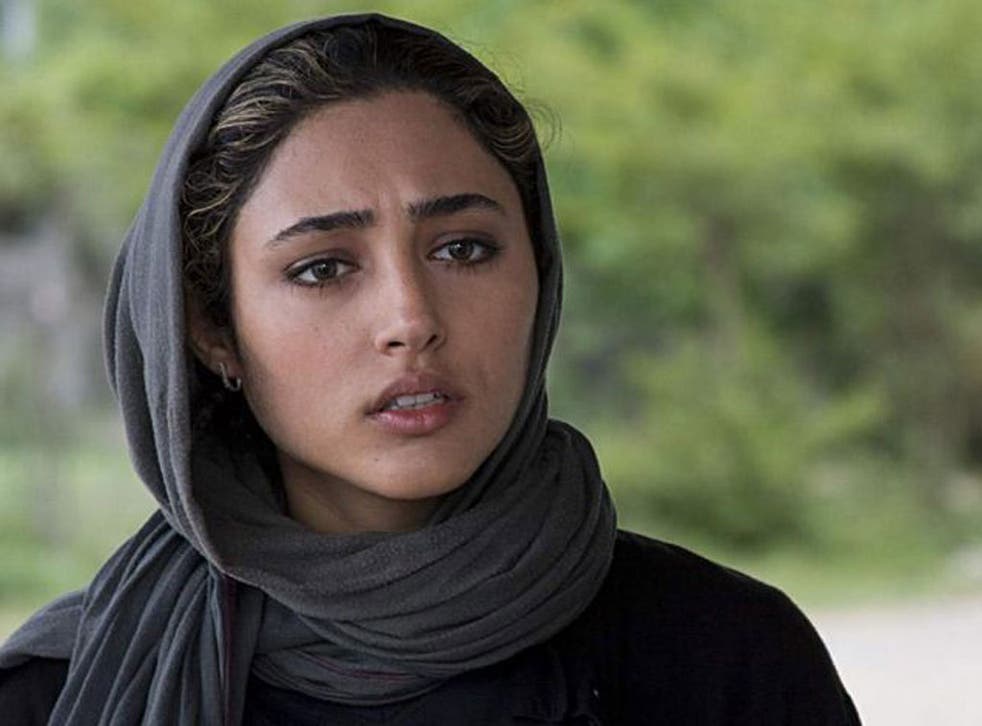 Anyone who saw last year's most acclaimed film, A Separation, will be hopping from foot to foot by now, anxious to see what its director and co-writer, Asghar Farhadi, will do for an encore. About Elly is the next best thing. It was made before A Separation, and while it's not quite as compelling, it confirms that Farhadi is a scorchingly good director.
He's also an important one, politically speaking: after a run of Iranian films that presented the country's inhabitants as essentially medieval, Farhadi draws attention to those comfortable liberals who wear Nike tops and carry Louis Vuitton bags. And they don't come much more comfortable or liberal than the cast of About Elly, a group of married friends who drive from Tehran to a seaside villa for the weekend. Reminiscent of last year's French comedy drama Little White Lies, the film invites us to hang out with the characters and their children as they make dinner, tease each other, and play a game of charades which introduces us to such mind-boggling Iranian titles as The Mother of Hutch the Honeybee and God, the Kids From Law School Are Hotshots. But the gang has an ulterior motive. One of their number is a handsome divorcee (Shahab Hosseini) who now lives in Germany, and a relative stranger named Elly (Taraneh Alidoosti) has been brought along as a potential second wife.
Enjoyable as all of this is, the film leaps up a level when one of the children strays too far into the sea. There's a breathless sequence which couldn't be more nerve-shredding if had been directed by Paul Greengrass or Kathryn Bigelow, and after that, About Elly turns into a mystery. Recriminations and revelations fly, as the friends are forced to ask how well they know their new acquaintance. Lies have been told, not all of them little white ones.
Considering how much of the film consists of people talking in a beach house, it's amazingly cinematic. The flawless performances and the apparently improvised conversations have all the untidy detail of real life, while the flowing, handheld camerawork and the split-second editing give About Elly the dynamism of an action movie. True, it winds down in its last half-hour, especially from the perspective of Western audiences, who won't be as concerned as the characters are by questions of reputation and commitment, but by then we've had a masterclass in engrossing drama. And if that cutesy title lures in a few people hoping for a kooky indie romance, well, so much the better.
About Elly is one of those films which remind you just how juvenile Hollywood's output can be. But Hope Springs is less juvenile than most of it. It stars Meryl Streep and Tommy Lee Jones as a mid-western couple whose marriage has been stale for a high percentage of its three-decade duration. Jones is content with his office job and his golf-instruction videos, but Streep wants more. She insists on a trip to New England for a week of marriage guidance counselling with Steve Carell.
Carell's casting and the perky trailer both promise an out-and-out comedy, so it's refreshing to report that Hope Springs is, for the most part, a mature, sympathetic chamber piece that deals with sex, and the lack thereof, with an admirably straight face. The heart of the film is a series of long, play-like scenes in which three people sit in an office discussing their insecurities. The script doesn't have the courage of its convictions, though. Just when it's approaching the deep waters of complex adult problems, it retreats to the shallows of Carry On nudging and winking. And it paddles from there to a disappointingly pat, reassuring ending.
ParaNorman is another film which isn't quite the knockabout comedy you might imagine from the posters. It's a stop-motion animation from the studio that made Coraline – but maybe "stop-motion re-animation" would be more apt. Like Hotel Transylvania and Frankenweenie, it's part of a mini-trend for cartoons in which cuddly animals and feisty princesses have been ousted by the undead.
Beware, though: the tone will be too dark and macabre for most young children, with not enough levity to lighten the oppressive, post-Sixth Sense gloom. Zombie-loving adults may appreciate its artistry, as well as its incisive critique of mob mentality. But it's not a great deal of fun.
Register for free to continue reading
Registration is a free and easy way to support our truly independent journalism
By registering, you will also enjoy limited access to Premium articles, exclusive newsletters, commenting, and virtual events with our leading journalists
Already have an account? sign in
Register for free to continue reading
Registration is a free and easy way to support our truly independent journalism
By registering, you will also enjoy limited access to Premium articles, exclusive newsletters, commenting, and virtual events with our leading journalists
Already have an account? sign in
Join our new commenting forum
Join thought-provoking conversations, follow other Independent readers and see their replies