All is True review: A boldly fanciful but nuanced portrait of Shakespeare's final years
Kenneth Branagh and Ben Elton might have played fast and loose with the truth, but they have created something bold and contemporary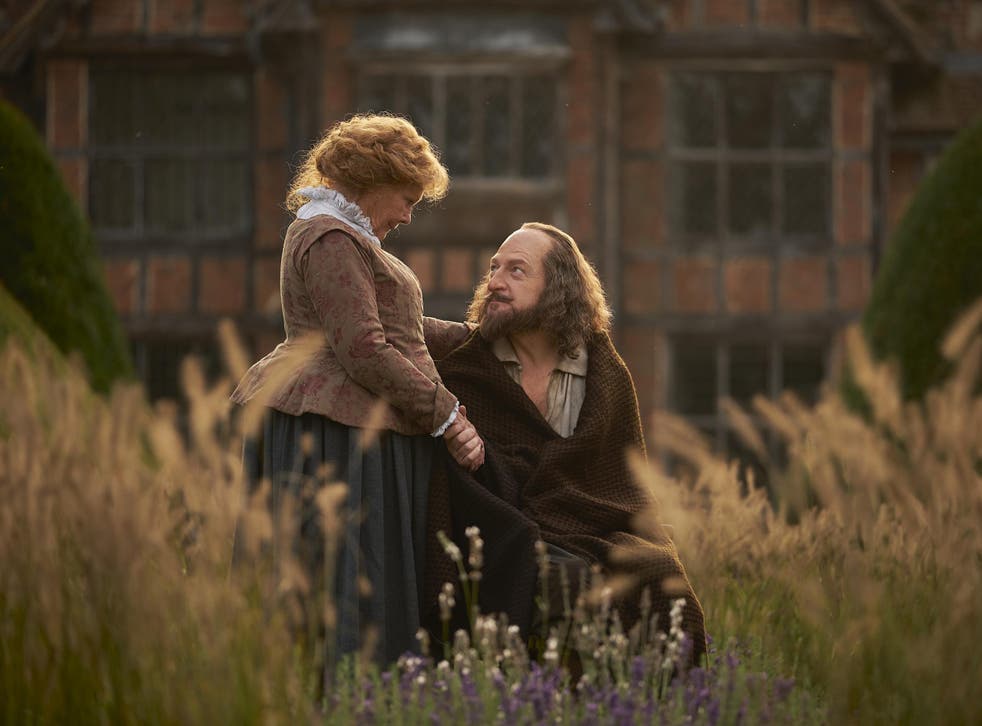 Director: Kenneth Branagh. Starring: Kenneth Branagh, Judi Dench, Ian McKellen, Kathryn Wilder, Lydia Wilson. Cert 12A, 101 mins
There is a knowing irony in calling a film as fanciful as this latter life Shakespeare biopic All is True. Written by Ben Elton and directed by its star Kenneth Branagh, the film plays so fast and loose with the playwright's final years that they needn't have bothered fitting Branagh with a prosthetic nose – accuracy is clearly not the priority here.
There is a succinct emotional truth, though, to All is True, whose name comes from the alternative title to Shakespeare's final play, Henry VIII. It was during a performance of that play that a rogue cannon burnt the Globe Theatre to the ground in 1613 – and it is in the aftermath of that disaster that the film begins. Shakespeare, vowing that he is "done with stories", returns home to his family in Stratford to live out the rest of his days. But he has been absent for so long that his arrival disrupts their life more than completes it.
He is promptly consigned to the guest room by his wife Anne, played with commanding steeliness by Judi Dench (who, at 84, is 27 years older than her real-life counterpart, but she's so good you don't begrudge her for it). Meanwhile, his sharp-tongued daughter Judith (Kathryn Wilder), a 28-year-old "spinster", resents him for dredging up the death of her twin brother Hamnet. Shakespeare resolves to build a garden in Hamnet's honour – but he didn't attend his son's funeral when he actually died, 17 years ago. "We have to mourn him as if his grave was freshly dug," says Judith, "because you found the time to mourn."
His other daughter, Susanna (Lydia Wilson), is unhappily married to leading Puritan John Hall, and may or may not be having an affair with a local haberdasher – but it is in writing the enjoyably snarky Judith that Elton really sharpens his quill. Deploying some deliciously anachronistic turns of phrase – John Hall, she declares, is a "hypocritical s***" – he renders Judith acutely aware of her own relegated position in society. A little too aware, perhaps: cutting remarks like "I know what you think is the purpose of a woman's life" feel decidedly contemporary, while a plot twist that echoes recent films The Wife and Colette strains credulity. But her defiance is satisfying nonetheless. So satisfying, in fact, that an about-turn in personality in the film's final third feels jarring and poorly explained.
For Branagh's part, despite that initially offputting prosthetic, as Shakespeare he delivers every nuance. Having directed and starred in countless adaptations of the Bard's plays, and appeared onstage in them too, he could easily have reeled off each line as a bombastic soliloquy. Instead, his Shakespeare is weary and conflicted, wretchedly egotistic one moment ("Through my genius I've brought fame and fortune to this house"), overly meek the next – as in a memorable scene with Ian McKellen's Earl of Southampton, which brazenly hints at a romance between the pair.
In the same scene, Shakespeare is told that for all his genius he has lived "the smallest life". That may be so, but the film paints that life so richly it hardly matters.
Support free-thinking journalism and attend Independent events
Join our new commenting forum
Join thought-provoking conversations, follow other Independent readers and see their replies