American Pastoral review: Ewan McGregor's directorial debut is a heartfelt take on Philip Roth
The film, of course, isn't a patch on the book but that could have been predicted right from the outset
Geoffrey Macnab
Wednesday 09 November 2016 11:00 Comments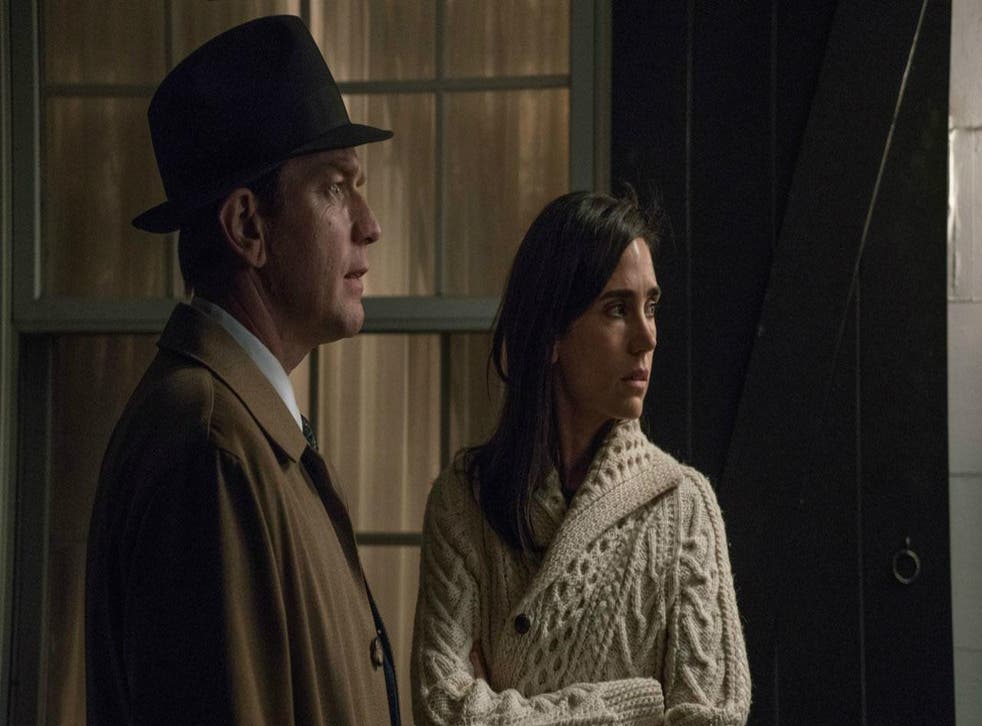 It's frequently observed that Philip Roth novels are impossible to adapt satisfactorily for the screen - but that hasn't stopped filmmakers trying. From Goodbye Columbus (1969) to The Human Stain (2003), there have been several feature versions of his books, all of them very different in tone and approach. James Schamus' Indignation (based on Roth's 2008 novel) is released in UK cinemas later this month while this week sees the release of Ewan McGregor's American Pastoral, adapted from Roth's 1997 Pulitzer Prize winner.
McGregor's film has been given a very harsh reception by some American critics who seem fiercely proprietorial about Roth's work. It is, however, a heartfelt and painstaking attempt at dealing in filmic terms with the complex and ambiguous subject matter of the book. This is a story about a successful, striving family man who seems perfectly contented in both his professional and in his personal life - but whose world implodes.
His teenager daughter, to whom he is devoted, blows up a post office and goes on the run. Seymour "Swede" Levov (played by McGregor) has to work out just why his beloved Meredith (Dakota Fanning) turned so virulently against the values he represents. Is it the times? (These are convulsive 60s, at the height of the Vietnam War.) Is it Merry's jealousy of her beauty queen mother Dawn (Jennifer Connelly)? Is it her stutter and her own self-loathing? Is it adolescent rebelliousness? Is the "Swede" just too perfect, too smug?
American Pastoral begins with the narrator, graying 60s-something writer Nathan Zuckerman (David Strathairn) killing time visiting a high school reunion. Here, he meets Seymour's younger brother, Jerry (Rupert Evans) and learns that Seymour has just died. Nathan is startled. He remembers the "Swede" as a high school sports hero, the Jewish athlete who both "fit in" and "stood out." He was the perfect emblem for the optimism of post-war America.
The Swede's story is told in flashback. Strathairn plays Zuckerman in the same way that he did Ed Murrow in Good Night And Good Luck, as the astute outside observer, trying to make sense of events and behaviour which appear meaningless.
John Romano's screenplay has vastly simplified Roth's original novel, cutting out many key incidents and supporting characters. Nonetheless, it follows the book's main storyline closely enough. One of the main points about the "Swede" is that he is seemingly so bland and complacent, a man without emotional depth, "the embodiment of nothing" as Roth called him.
Thanks to his good looks, sporting prowess and business acumen, he has glided through life. In his performance, McGregor conveys well enough his character's self-satisfaction. He is a smooth and glib figure without any of the cynicism of his father Lou (an enjoyably curmudgeonly turn from veteran character actor Peter Riegert, probably still best known to British audiences for Local Hero.) Lou is a hustler who has built up the family glove business which the Swede takes over.
American Pastoral - Trailer
The filmmakers go out of their way to make the Swede's rural home seem idyllic. He lives away from the grime of Newark or New York in a farm house with fields, orchards, and horses. He and Dawn seem the perfect couple, living in a picture postcard world. Their daughter's vocal impediment and behavioural issues are only the merest blips on their overall contentment.
One of the film's strengths turns out to be its greatest drawback. It doesn't have a point of view. There is no attempt to "blame" anyone. If characters take wrong turnings, there's always an excuse. Whether it's Merry getting caught up in the radical spirit of the times or Dawn cheating on her husband, they've got their reasons.
Access unlimited streaming of movies and TV shows with Amazon Prime Video Sign up now for a 30-day free trial
Sign up
The Swede, as portrayed by McGregor, doesn't have the imagination or the malice to behave badly himself. One of Merry's anarchist friends taunts him and propositions him in a hotel room but it's against his code of honour to cheat on his wife. Everything seems to pass him by. He might treat his black employees with consideration and decency but he gives little sign that he understands why there are race riots on the streets outside his factory. He is such a bland figure that the movie risks becoming bland too. There's an emptiness at its core.
Any spikiness or passion here comes from the female characters. There's a poignant sequence in which Connelly's character, the ex-beauty queen, is shown having a nervous breakdown, parading herself naked on her husband's factory floor. Dakota Fanning plays the troubled, truculent teenager in typically full-blooded fashion. It's as if her real allergy is to the cosiness and smugness that surrounds her. By the final reel, though, this fiery adolescent has somehow turned into an orphan waif a little like Lillian Gish in D.W. Griffith's Broken Blossoms.
On the evidence here, McGregor (who took over directorial duties at relatively late notice after Phillip Noyce left the project) relishes working with actors. He gives Connelly, Fanning, and co. the chance to show the dark and contradictory sides of their characters. Certain set-pieces, for example a late funeral sequence, are handled with subtlety and delicacy. (McGregor will show the back of a character's head rather than resort to big melodramatic close-ups.)
The film, of course, isn't a patch on the book but that could have been predicted right from the outset.

Register for free to continue reading
Registration is a free and easy way to support our truly independent journalism
By registering, you will also enjoy limited access to Premium articles, exclusive newsletters, commenting, and virtual events with our leading journalists
Already have an account? sign in
Join our new commenting forum
Join thought-provoking conversations, follow other Independent readers and see their replies