The Book of Henry review: This year's must un-see movie
From the director about to bring you one of the biggest movies of all time no less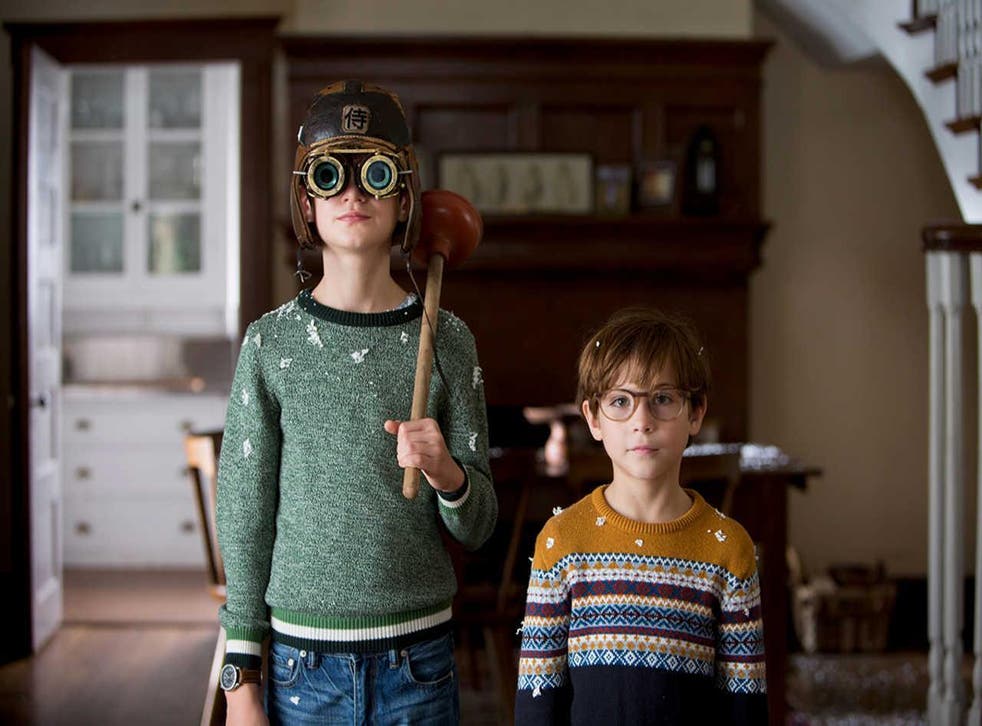 It gives me no pleasure trashing a film. Okay, perhaps a cynical, tent-pole studio one, but not a mid-sized one with a modest budget and its heart in the right place. Be that as it may, wow is The Book of Henry a shining, multifaceted disaster.
Written by crime novelist Gregg Hurwitz and directed by Star Wars IX director (so long as this loud misfire doesn't lose him the gig) Colin Trevorrow, it is the most schizophrenic, tonally confused film I have seen in some time. It is really three kinds of movie mashed into one, and none of them should have been made.
What it initially appears to be
One of those quirky, Sundance-esque indies where the kids are more profound/intelligent than the adults.
What it becomes halfway through
An incredibly bleak, heartstring-tugging, hospital bed drama akin to The Fault in our Stars or a Judi Picoult novel that was on offer at an airport.
Where it ends up
A hysterical paedophile revenge thriller/caper.
How this genre-lurching madness strains to work within a narrative
Henry is a brilliant kid with a penchant for steampunk paraphernalia that doesn't seem to be part of his character for any reason other than it looks cool in the shot. He's unbelievably intelligent for his age - as in literally non-believable - hyper-smart in a no-one-is-actually-like-this way and so goddamn precocious and sure of himself you'll genuinely be baying for this 11-year-old's death, because WAIT, the protagonist dies halfway through the movie!!
Henry is struck down with an aggressive brain tumour in the second act, leaving his mum, Naomi Watts, in a pit of grief she hasn't experienced since Funny Games alongside Henry's little brother, Jacob Tremblay from Room, who does a damn fine job in this film considering, and generally just tries to stay out its way as much as possible.
It's a sad situation huh? Mid-season episode of House stuff, but FORGET ABOUT IT - Hank Schrader from Breaking Bad lives next door to the family and is sexually abusing Maddie Ziegler from the Sia videos! This is never actually seen by neither Henry nor his mother - the girl simply looks a bit haunted and creepily turns a night light on and off in her room - but to hell with evidence, didn't I just tell you Henry was super smart? His grief-stricken mum instantly believes her son's account, left to her in a diary, and without question sets about following his plan to ASSASSINATE THE GUY, who is also the police commissioner. Shit, I forgot to mention, there's a police paedophilia cover-up element!
Other things that genuinely happen in this film
Naomi Watts performs a saccharine lullaby on ukulele for an uncomfortably long amount of time. She later does a reprise as her kid lies dead in her arms.
The doctor who was looking after Henry is like 'Heeey we got a hot, sad, single mum here' and starts trying to hang out with Naomi and her remaining son. The film paints him as a hero though.
Access unlimited streaming of movies and TV shows with Amazon Prime Video Sign up now for a 30-day free trial
Sign up
Naomi Watts maniacally makes cake.
Naomi Watts maniacally calibrates a military-grade sniper rifle.
There is a score that is so ham-fisted as it tries to keep up with the constant genre-twisting that it does a disservice to ham.
Sarah Silverman plays an alcoholic friend of Naomi's, who is about as fleshed out as an SNL skit character, to the point where when she pops up in a scene you're always like 'Oh yeah she's in this too!'.
Henry makes his mum a tape walking her through the assassination in real time. He's even guessed her exact responses and reactions to it as she listens which is just very silly and more evidence viz. non-believably intelligent/clairvoyant.
There's a Rube Goldberg machine for some reason!
After 100 minutes of varyingly twee, morose and high-tension insanity, the film ends with the younger brother making snow fall from the ceiling of his school hall during a talent show magic trick; this is designed as a callback to an anecdote about Henry and the crowd go wild, even though no-one in the room was there to witness the original anecdote so this doesn't make any sense.
The Book of Henry is set to become an object of cult fascination because, as uneven as the direction is, the film is bad simply on a screenplay/premise level, and you have to wonder how the hell it got made.
Life is like a good story, Henry muses in narration toward the end of the film, "get the moral right, that's all that matters." This an incredible narrow parameter for good storytelling, but The Book of Henry itself doesn't even pass it.
Join our new commenting forum
Join thought-provoking conversations, follow other Independent readers and see their replies