Film review: Danny Boyle falls from an Olympian height with Trance
(15)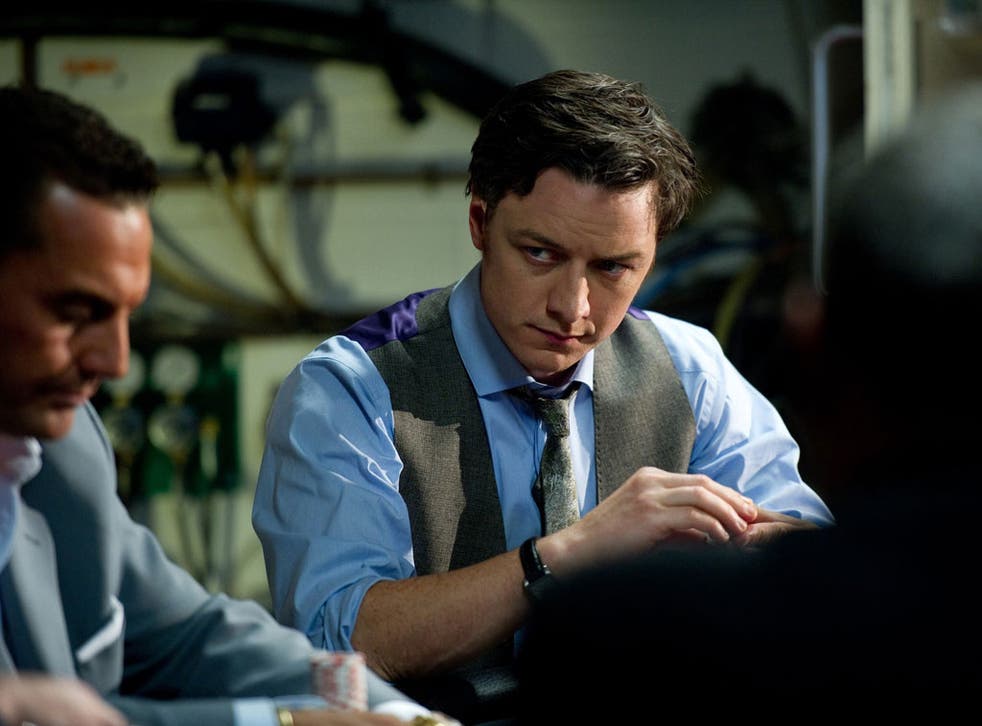 While acknowledging the surge of national pride one feels at the mere mention of the name Danny Boyle – We Know What He Did Last Summer – it would be remiss to pretend that his new feature, Trance, is not a terrible disappointment.
A psychological London noir about an art theft that goes wrong, it's a whizzy piece of work, boasting all kinds of narrative backflips and cartwheels. It wants to be at least two or three jumps ahead of its audience. But for all the frantic energy on display, it's a film that never really satisfies or convinces.
Its starting point is an audacious heist. Simon (James McAvoy) is an employee at a smart London auction-house. He knows the drill in the event of an attempted robbery – don't play the hero because "no work of art is worth a human life". What we don't initially realise is that Simon's up to his ears in gambling debts and needs serious cash.
So he's offered himself as inside man to master thief Franck (Vincent Cassel), who with his gang means to steal a Goya painting, Witches in the Air, just sold for £27m. (The actual picture resides safely at the Prado in Madrid). But the job goes awry, and though the gang get away Simon takes a crack to the skull and can't remember where he has hidden the painting. Not a bad set-up.
It gets better. In order to extricate the vital information, Franck pays for a Harley Street hypnotherapist, Dr Elizabeth Lamb (Rosario Dawson), to help Simon recover the memory from his unconscious. And as soon as she realises what's at stake she demands a commensurate reward for her services.
Thus we plunge down the neural pathways into Simon's brain in a move reminiscent of Christopher Nolan's psycho-fantasia Inception, wherein our own grasp of the narrative is gradually prized loose. Are we watching a memory, a projection, a fear, a false consciousness?
Boyle and his trusted cinematographer Anthony Dod Mantle light up the screen in a way that's meant to mimic the altered state of a trance – the colour palette goes berserk, hopping from acid yellows and greens to nightclub blues and dreamy violets. As the plot slides towards psychosis and danger, it flags up the red of a car or a bottle of HP sauce before the stuff that usually colours the noir crime drama gets splashed around.
The paradox is that the more the film-makers try to feint and dummy, the less involved you feel with the story. (It's written by Joe Ahearne and John Hodge.) Devious screenplays have to tread a fine line between keeping us in the dark and messing with our heads for the sake of it. Trance is a major offender on that score. The late-arriving revelation that casts one character in an entirely new light has the unintended effect of throwing us out of the movie. Who could have suspected him as a nutter?
It also rather squanders the potentially interesting side-issue of big-name art theft in favour of a baffling disquisition on the allure of the shaved pubis, fingering Goya as the painter who changed it all with his Naked Maja. I suspect this bit of art history was included so as to prepare Rosario Dawson for a very conspicuous nude scene.
Access unlimited streaming of movies and TV shows with Amazon Prime Video Sign up now for a 30-day free trial
Sign up
The last time Boyle filmed a lady in a corridor sequence, by the way, was the Queen in Buckingham Palace. We must be grateful that in trying to meet two deadlines at once the director didn't confuse them, and HRH was allowed to keep her ermine on. Boyle's Olympics triumph deserves its place in the collective memory – I can't envisage this film lingering nearly so long.
Register for free to continue reading
Registration is a free and easy way to support our truly independent journalism
By registering, you will also enjoy limited access to Premium articles, exclusive newsletters, commenting, and virtual events with our leading journalists
Already have an account? sign in
Register for free to continue reading
Registration is a free and easy way to support our truly independent journalism
By registering, you will also enjoy limited access to Premium articles, exclusive newsletters, commenting, and virtual events with our leading journalists
Already have an account? sign in
Join our new commenting forum
Join thought-provoking conversations, follow other Independent readers and see their replies