Film review: Scarecrow (15)
Geoffrey Macnab
Thursday 25 April 2013 20:50 Comments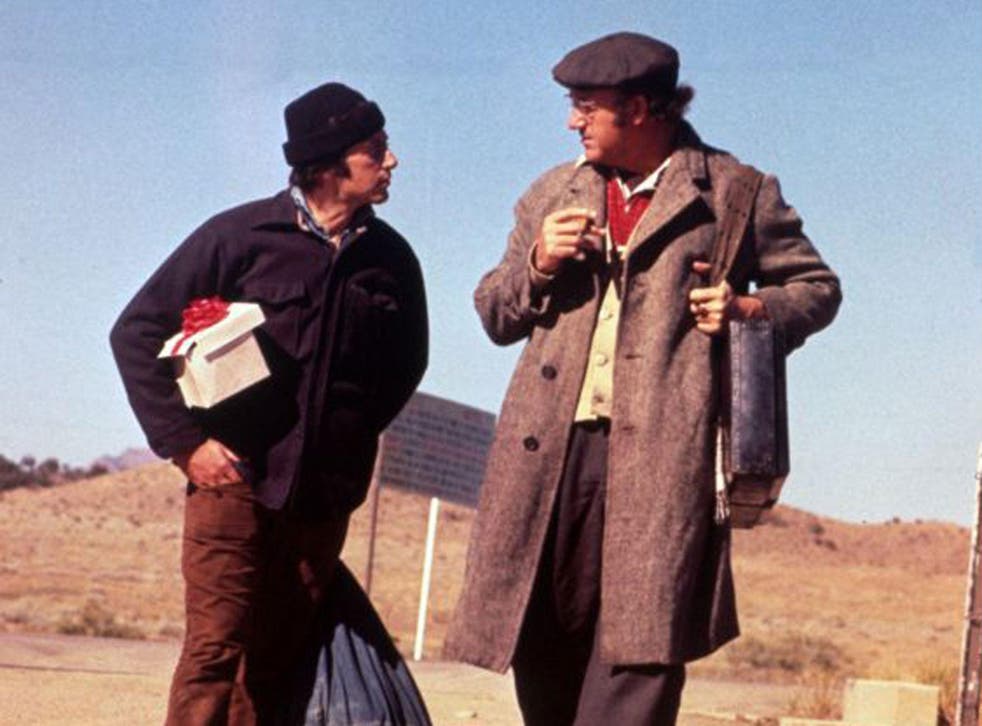 Scarecrow, which shared the Palme d'Or in Cannes in 1973, has rarely been seen in recent years. Revived in a restored version to mark its 40th anniversary, it boasts two of the best performances that Hackman and Pacino ever gave.
The film plays like a 1970s version of Of Mice and Men with a hint of Laurel and Hardy. Hackman is Max, recently released from San Quentin and dreaming of opening a car wash in Pittsburgh. Pacino is Francis, a former sailor, en route to Detroit to visit his child whom he has never met.
The two hobos hook up. Max is belligerent and hot-tempered. Francis is more the day-dreamer type who uses humour to defuse life's problems. The film has a lyricism and richness of characterisation that no Marvel adaptation will ever come close to. A youthful Pacino has a vulnerability and understated quality that you don't see in his later, grandstanding performances as gangsters and cops.
Hackman has the fieriness we remember from Popeye Doyle in The French Connection but also conveys his character's sense of yearning. It's the smallest moments which register the most strongly – Hackman unscrewing the heel of his shoe to find the few extra dollars he needs to pay for a bus fare or Pacino lighting his new friend's cigar with his last match.
The film has its moments of goofy slapstick – a mass brawl at a bar, Hackman performing a striptease – and doesn't altogether avoid buddy-movie clichés or mawkishness, but it is quite beautifully played by its two leads. They're both damaged characters who treat each other with extraordinary gentleness and loyalty.
Register for free to continue reading
Registration is a free and easy way to support our truly independent journalism
By registering, you will also enjoy limited access to Premium articles, exclusive newsletters, commenting, and virtual events with our leading journalists
Already have an account? sign in
Register for free to continue reading
Registration is a free and easy way to support our truly independent journalism
By registering, you will also enjoy limited access to Premium articles, exclusive newsletters, commenting, and virtual events with our leading journalists
Already have an account? sign in
Join our new commenting forum
Join thought-provoking conversations, follow other Independent readers and see their replies