Film review: In a World... (15)
Rom-coms get a fresh new voice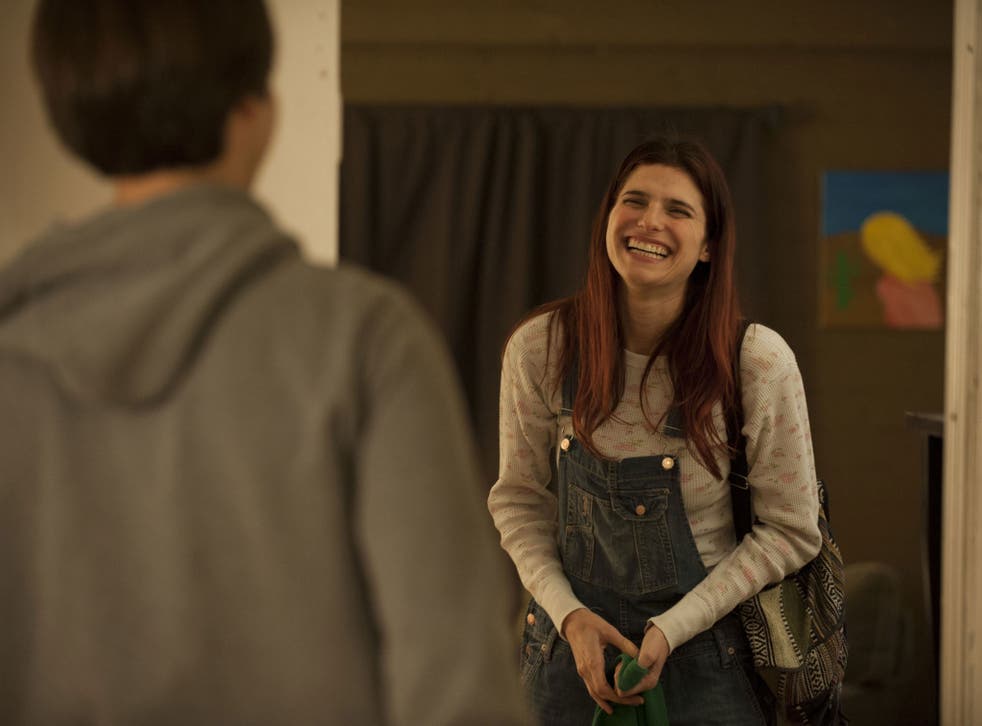 A low-budget feminist comedy set in the male dominated world of Hollywood movie trailer voice-overs, In a World... is an unexpected delight. Written, produced, directed by and starring the hitherto little-known (at least to British audiences) Lake Bell, the film is smart, funny and affecting.
Bell's screenplay skilfully interweaves satire and family drama. She herself gives an engaging performance as the slightly hapless heroine, which rekindles memories of Catherine Keener in 1990s comedies like Walking and Talking and The Real Blonde or even of Diane Keaton's Annie Hall.
"In a world" is the most famous motto of the most famous voice-over artist of them all. Don LaFontaine was nicknamed "the voice of God" thanks to the trailers and advertisements for thrillers and disaster movies that boasted his sonorous, doom-laden tones. When he died in 2008, there was a power struggle among Hollywood's voice-artists to replace him.
Bell includes archive footage of LaFontaine over the credits of her own film. Her character, Carol Solomon, is an underachieving vocal coach who still lives at home with her domineering father, Sam Soto (Fred Melamed). Soto has established himself as LaFontaine's natural successor. He is quick to undermine his daughter's attempts to break into the business, telling her bluntly that "The industry does not crave a female sound."
In portraying the world of voice-over trailers, Bell's trick is to play it straight. She doesn't need to accentuate the comedy. It's there anyway. The voice-over artists take themselves and their industry absurdly seriously, as if the portentous delivery of a few corny words over a trailer is what makes a film successful. They are intensely competitive with one another.
To reinforce the sense that voice-overs are a man's world, Bell shows us several scenes with the incredibly hirsute and corpulent Soto sweating in the sauna with his sleazy protegé Gustav Warner (Ken Marino). Soto is grooming the younger man to do the voice work for The Amazon Games, a huge new movie franchise.
Carol, meanwhile, has been thrown out of the house to make way for Soto's young Russian girlfriend. She has moved in with her sister Dani (Michaela Watkins), who lives in a small apartment with her husband Moe (Rob Corddry) and works as a concierge at an upmarket hotel.
Much of the humour here is barbed and cynical. Bell takes a delight in ridiculing women with squeaky voices who try forlornly to sound sexy but cast themselves as victims in the process. In one droll scene, we see Carol tutoring Eva Longoria on how to say "don't be a stupid slapper" just like an Essex Girl.
However, the film also plays as a sweet-natured romantic comedy. Carol is the voice-over world's answer to the ugly duckling and we know that she will blossom forth in time for the final reel. She has been told frequently by her father that she is no good at anything except funny accents. Carol has such low self-esteem that she doesn't even notice that the mild-mannered sound engineer (Demetri Martin) is besotted with her.
Access unlimited streaming of movies and TV shows with Amazon Prime Video Sign up now for a 30-day free trial
Sign up
On another level, this is a fraught family drama in which a father can't bear the idea that his child is working in the same industry that he is and may one day eclipse him.
In its weaker moments, In a World... veers closer to a sitcom than a narrative feature film. There are a few too many scenes of characters sitting around in apartments, having zany conversations. At times, for instance when Moe invites the eccentric but glamorous English girl next door to use the shower when her apartment's plumbing breaks down, it's as if we are watching an episode of Frasier. Bell sometimes tries too hard to squeeze the comedy out of her characters' eccentricities rather than advancing the story she is telling. Nonetheless, her directorial style is refreshingly subtle and understated.
In a world where the release schedules are still clogged up by such bombastic blockbusters as Roland Emmerich's idiotic White House Down (also released this week), it is refreshing to encounter well-written US indie movies in which the dialogue matters more than Channing Tatum in his vest. In a low-key way, Bell is also drawing attention to the sexism that still prevails in Hollywood.
For all the resonance of his delivery, Don LaFontaine sounded nothing if not patriarchal. He was the deep-voiced, Moses-like announcer who addressed audiences as if he was speaking to them from on top of the mountain. Bell's film suggests that it doesn't have to be like this. When Geena Davis appears as the producer of The Amazon Games, her message about gender equality in the voice-over world is played for comedy. However, her points about female role models are serious enough.
Bell clearly didn't set out to make a polemic. It's the richness of her screenplay that the film manages to expose the chauvinistic side of Hollywood without undermining its credentials as a witty and caustic romantic comedy. This is Bell's debut feature. It's a mini-triumph that may be hard to trump next time round but that already establishes her as an utterly distinctive voice.
Join our new commenting forum
Join thought-provoking conversations, follow other Independent readers and see their replies