Kingsman: The Secret Service, movie review: Colin Firth is a cross between James Bond and a Danny Dyer lad movie
(15) Matthew Vaughn, 129, starring: Colin Firth, Michael Caine, Taron Egerton, Sophie Crookson, Samuel L. Jackson
Thursday 29 January 2015 11:46 Comments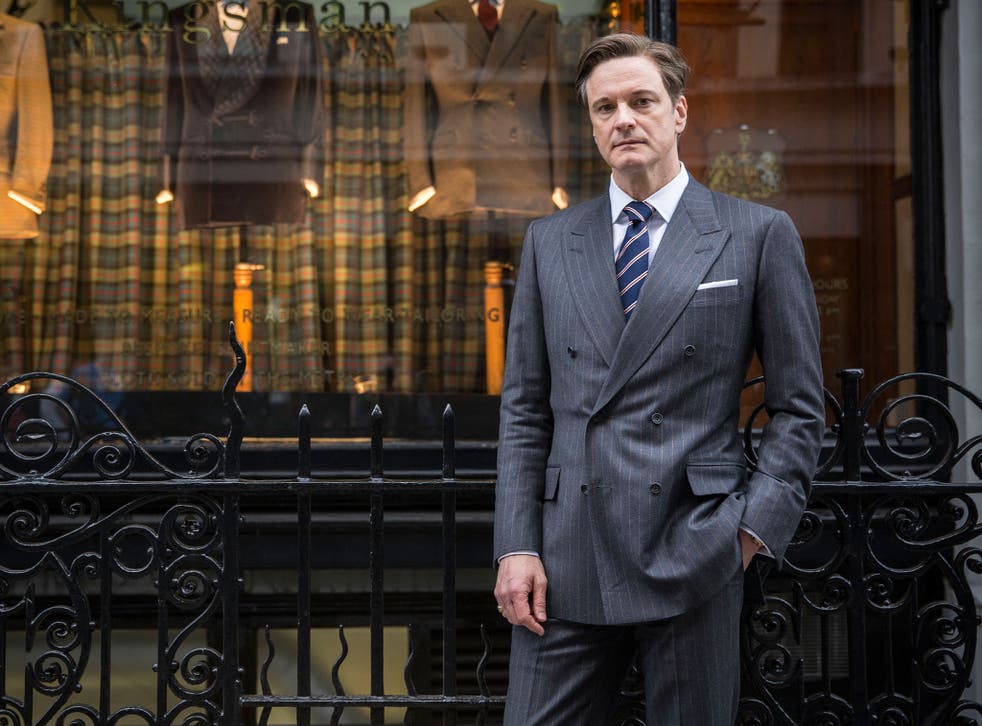 Vaughn's spy spoof is a wildly energetic affair, inspired and misfiring by turns, which encompasses both scenes reminiscent of late period Roger Moore Bond films and moments that wouldn't be out of place in some of Danny Dyer's lesser lad movies.
The over-determined screenplay by Jane Goldman and Vaughn is based on the comic book The Secret Service by Mark Millar and Dave Gibbons. It is full of in-jokes and self-parodic references to everything from Austin Powers and Tarantino to John Le Carré. There is so much going on that whenever one scene falls flat, something livelier and more effective soon follows.
One of the film's more confused elements is its attitude toward the British class system. On the one hand, it celebrates the noblesse oblige of its well-spoken spy heroes in their Savile Row suits. On the other, it highlights their snobbery and secrecy. There is an irony (presumably intentional) in casting Michael Caine as the quintessential establishment figure who heads up a spy organisation comprised primarily of public school boy types. Faced with a potential new recruit, he reacts just as Margaret Thatcher might have done, asking "is he one of us."
Best films to watch in 2015

Show all 10
Taron Egerton is Eggsy, the Alfie-like youngster from working-class south London who joins the elite organisation. As he himself notes, he is the Eliza Doolittle to the ultra-suave Henry Higgins type played by Colin Firth.
Vaughn's direction isn't subtle but you can't help but warm to the boyish glee with which he tackles even the most preposterous the action sequences. There is one stylishly choreographed and very bloody set-piece which pits Firth against a Church full of southern bigots while the explosive, eye-popping finale references The Last Night Of The Proms in a witty way. Samuel L. Jackson has adopted a Chris Eubank-like lisp and camps it up in enjoyable fashion as a villain in a series of ever more garish baseball caps, an internet mogul who seems one part Steve Jobs and one part Blofeld. Sofia Boutella is also good value as his lithe and lethal assistant Gazelle, who has razor sharp blades for legs, all the better for cutting her enemies in half.
Register for free to continue reading
Registration is a free and easy way to support our truly independent journalism
By registering, you will also enjoy limited access to Premium articles, exclusive newsletters, commenting, and virtual events with our leading journalists
Already have an account? sign in
Join our new commenting forum
Join thought-provoking conversations, follow other Independent readers and see their replies