Poltergeist 3D, film review: There's plenty of tension in this classic horror remake
(15) Gil Kenan, 91 mins. Starring: Sam Rockwell, Rosemarie DeWitt, Jared Harris, Jane Adams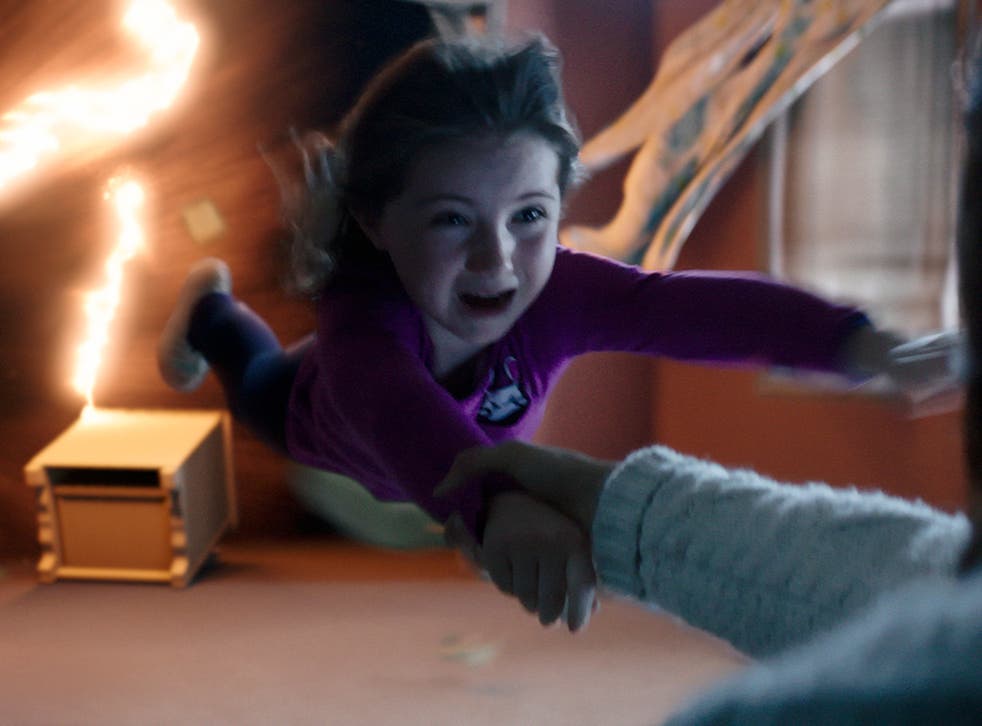 This is a thoroughly satisfactory rebooting of the 1982 horror classic. The director, Gil Kenan, has delivered a film that is intermittently very frightening indeed but also one that has humour and riotous energy, and pays plenty of attention to character. The new Poltergeist is one of the few horror movies written by a Pulitzer Prize-winner (David Lindsay-Abaire, the playwright behind Rabbit Hole), perhaps one reason why it is so much smarter than most recent teen-horror pics.
Alongside the shock tactics, Kenan's Poltergeist also works well as a study of a squeezed middle-class American family struggling to survive in a punishing economic climate. The reason that Eric Bowen (Sam Rockwell) has taken his family to live in a new home is that he has lost his job. The new place is in a foreclosure-hit neighbourhood and is "the least sucky house" in his price range. What the estate agents neglect to tell him is that it is built on the site of an old cemetery. "This isn't just a case of a few pissed-off spirits we are dealing with," one character observes as the dark forces lurking within the house begin to torment the family.
The film is cast in a sly fashion. Rockwell is his usual abrasive, sardonic self – the least likely type to believe in ghosts. If he is scared, the director seems to be telling us, so should we be. Rosemarie DeWitt is equally level-headed as the mom. At first, it is tempting to believe the strange noises and ghoulish visions are projections of the anxieties that all the family members are feeling. Six-year-old Maddi (Kennedi Clements) is the spirits' main target as she is the youngest and most innocent – and they seem to be reaching out to her through the flat-screen YTV.
Kenan isn't above using a few very hackneyed ideas – the clown doll with the rictus grin that turns up from nowhere, the eccentric Irish exorcist/TV ghost-hunter Carrigan Burke (played in enjoyably blustering fashion by Jared Harris). However, he knows how to crank up the tension. The film is often at its most frightening in its quieter moments, although there are plenty of storms, crashes and cries in the dark – and there's a very ingenious use of an electric drill, as well.
Join our new commenting forum
Join thought-provoking conversations, follow other Independent readers and see their replies