Pride, film review: A rich seam of social history mined in heartwarming comedy
(15) Dir. Matthew Warchus; Starring Bill Nighy, Imelda Staunton, 120mins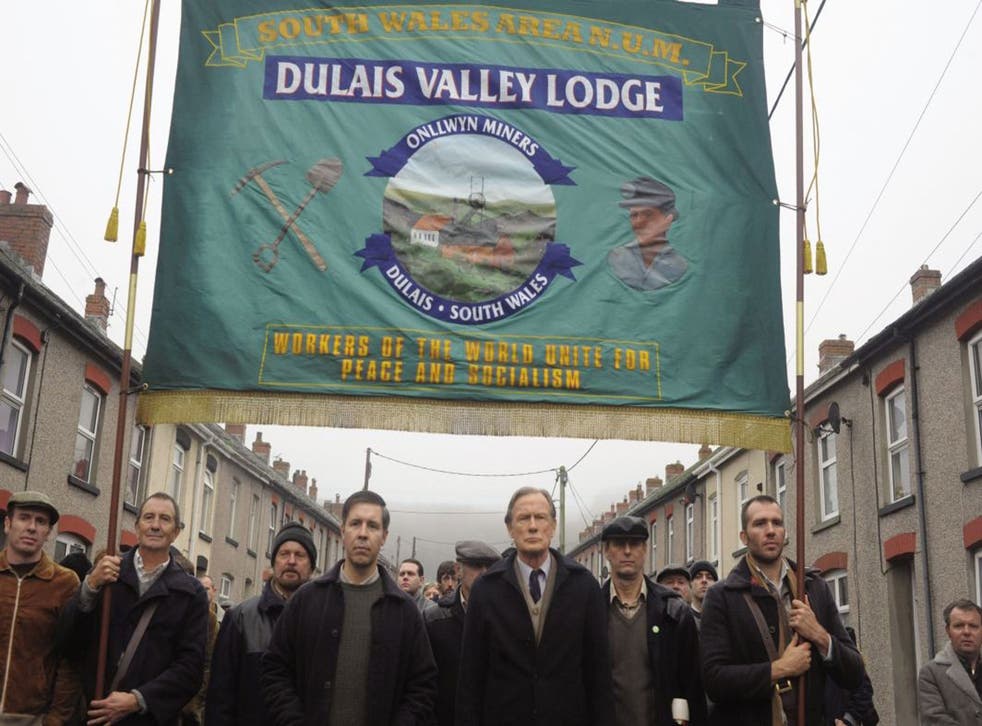 British cinema has two strains of exportable crowd-pleasing period drama. There is the sort in which people in bonnets and britches parade about in stately homes.
And then there are works set against a backdrop of more recent social history such as Billy Elliot, Brassed Off and now Pride, which is about an unlikely alliance that was formed between members of two oppressed groups in Thatcher's Britain – striking Welsh miners and militant homosexuals – after the founding of the fundraising group Lesbians and Gays Support the Miners.
Matthew Warchus's uproarious and heartwarming comedy has its share of stock images and characters, and has to fudge the truth of the matter slightly, in order to retain a happy ending when we know how unhappily the miners' strike in fact ended.
And yet it rightly and joyously gets to celebrate things that are rarely found in films set in modern-day Britain, such as political idealism and activism, community spirit, political bookshops, and sympathetic trade-unionists. And it is all set, naturally, to records by Billy Bragg, Frankie Goes to Hollywood and Bronski Beat, who headlined the Pits and Perverts benefit gig – one of the film's centrepieces.
The comedy comes from the simplest of juxtapositions – be that militant homosexuals from London in a working men's club in the Valleys, or Welsh grannies in a gay bar in London – but the screenplay by playwright Stephen Beresford is well organised and full of tangy one-liners, while the large and talented ensemble cast make his characters seem rounded, real and loveable. So Pride belongs to that strain of British period cinema to be, well, proud of.
Register for free to continue reading
Registration is a free and easy way to support our truly independent journalism
By registering, you will also enjoy limited access to Premium articles, exclusive newsletters, commenting, and virtual events with our leading journalists
Already have an account? sign in
Register for free to continue reading
Registration is a free and easy way to support our truly independent journalism
By registering, you will also enjoy limited access to Premium articles, exclusive newsletters, commenting, and virtual events with our leading journalists
Already have an account? sign in
Join our new commenting forum
Join thought-provoking conversations, follow other Independent readers and see their replies